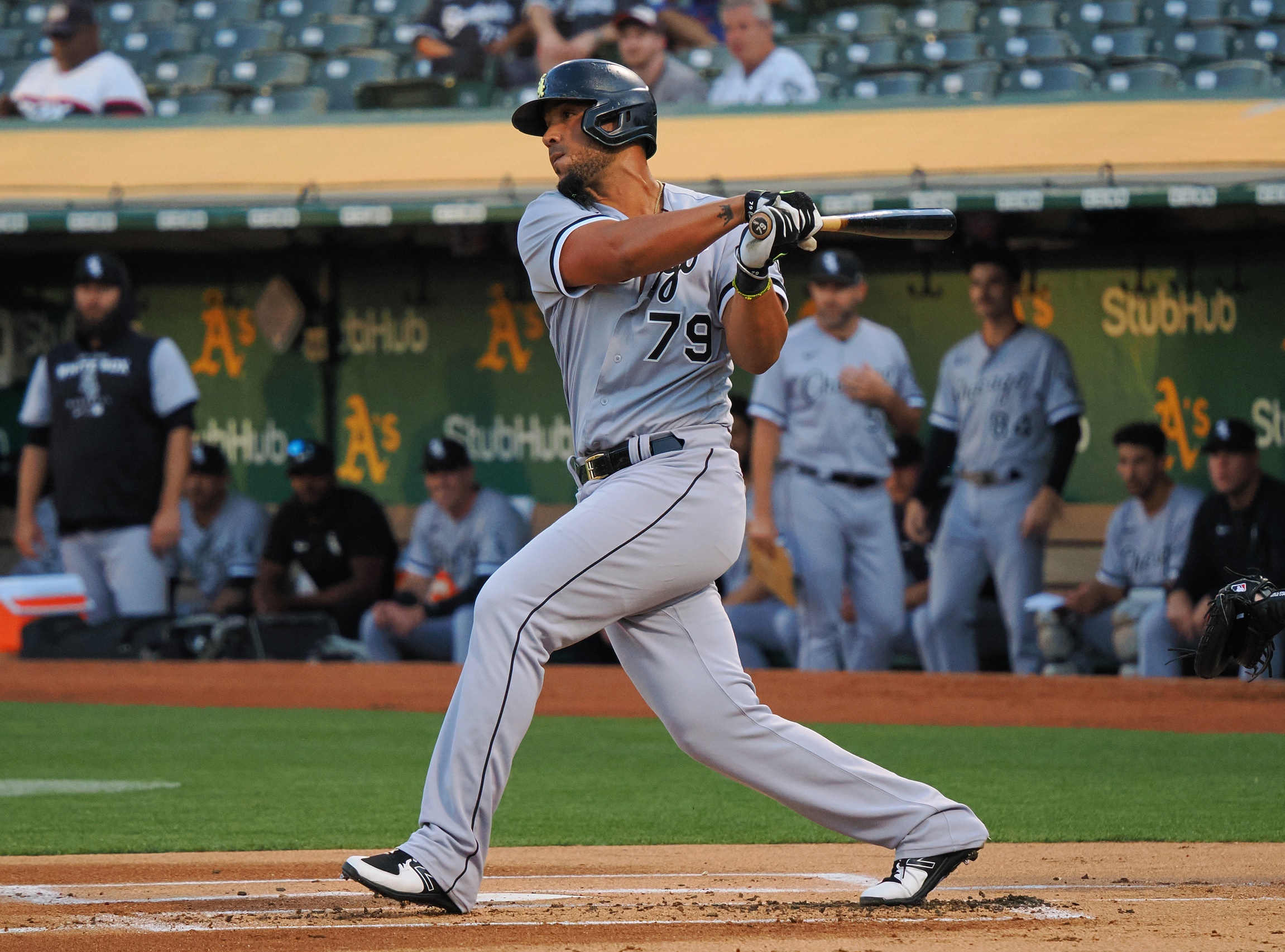 Image courtesy of Kelley L Cox-USA TODAY Sports
When you think back to this past year's team, and where it came up short, what comes to mind first? Some might point to late-inning bullpen lapses. Others will call out starters who couldn't stay healthy or pitch deep into games.
These are valid answers, but for me, it's an offense that woefully underproduced because of a perpetual inability to cash in on scoring opportunities and keep key fixtures in the lineup. Despite generally a fielding a good group of hitters – at least up until the position corps became completely depleted late in the year – the Twins were shut out with stunning frequency, and they often gave their pitching staff no margin for error, which bit them time and time again.
Enter: Jose Abreu. He's spent the past nine years terrorizing the Twins and other teams around the league from the heart of Chicago's lineup. Now he's a free agent, likely to be available on a shorter-term, high-AAV deal.
When you look at the qualities that were amiss from Minnesota's lineup in 2022, you basically find them all present in Abreu's profile. The 35-year-old has been ridiculously durable, playing in 528 of a possible 546 games (97%) since 2019, with 145+ games played in all but one full season since he debuted in 2014. He obliterates left-handed pitching, with a career .925 OPS against southpaws. 
And above all, the man produces runs like an absolute machine. Last year he slashed .268/.366/.471 with RISP and in his career he's at .311/.389/.554. This, along with his reliable everyday presence in the lineup, helped him generate some of the gaudiest RBI totals in baseball over the course of his career. Since 2014 he ranks second among all MLB players with 863. Abreu has driven in 100-plus runs six times and led the league twice, including his MVP season in the truncated 2020.
Of course, RBI is not a metric that's going to get a lot of resonance from the analytically inclined crowd. Including me! It tends to be a very overrated stat, reflecting opportunity and circumstance much more than individual excellence. 
In Abreu's case though, it does help tell the real story. He has been one of the most dependable, consistent run producers in all of baseball for nearly a decade. He is the prototype for an effective cleanup hitter. There's a reason the guy has received MVP votes in seven of his nine seasons.
The analytical case against Abreu doesn't end with RBIs inflating his value. There's also the matter of his one-sided impact. As a defensively limited first baseman, Abreu doesn't add much in the field, helping explain why metrics like WAR view him in a relatively negative light despite his durability and production.
Consider this: according to fWAR, Abreu has been a less valuable player on whole than Byron Buxton (12.3 to 11.1) since 2019, despite playing in literally almost twice as many games (528 to 279) and winning an MVP during that span. 
There's validity to this arithmetic. Baseball is a two-way sport, and you certainly can't build a whole team of Abreus. But there's evidence you kinda need at least ONE of those guys.
One might look at Abreu's numbers at surface level and perceive a hitter in decline. In 2022 he hit a career-low 15 home runs, his total of 75 RBIs was his second-lowest for a full season, and his .824 OPS was down 36 points from his career mark. However, these figures need to be colored by the context of a depressed offensive environment and an underperforming lineup around him.
Abreu's 133 OPS+ was his highest in a full season since 2017. His 40 doubles ranked sixth in the AL. A quick glance at his Statcast sliders does not give the impression of a guy who is wearing down in his mid-30s, with elite measures for exit velo and hard-hit rate.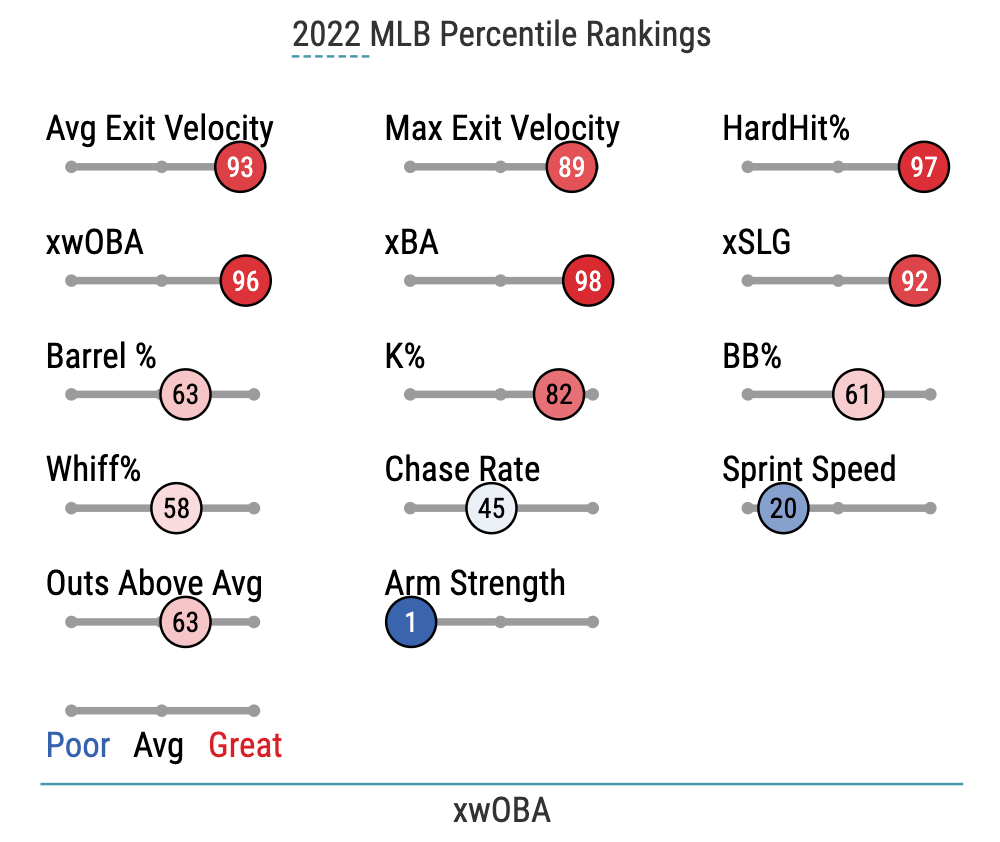 In the past season, Abreu produced an fWAR of 3.9. It was the second-highest since his rookie campaign back in 2014. Not exactly the most reassuring for a player who figures to command somewhere in the $20 million range annually.
But consider this: Abreu's fWAR in 2022 was higher than Justin Morneau's (3.8) when he won the AL MVP in 2006. It was higher than Jim Thome's (3.1) in 108 games when he helped lead the Twins to a division title. It was in the same range as Nelson Cruz's (4.3) when he powered the Bomba Squad to 101 wins.
These were the three best Twins teams of the past two decades, and all were supported in essential ways by cornerstone sluggers whose contributions are somewhat downplayed by advanced metrics. 
You can argue Morneau didn't deserve the MVP award in '06. You can argue Cruz's one-sided contribution prevented him from being the team's MVP in '19 (we named Max Kepler for that reason). But can anyone, from the oldest-school to newest-age mentality, plausibly claim these players were not integral to their team's resounding success? 
At its core, analytics is about analyzing what has happened to form insights for the future. We've watched Cruz – who had the same value-oriented quibbles back in 2019, as an aging slugger with no defensive value – become the most impactful free agent signing in franchise history. Incidentally, Cruz ranks right behind Abreu at third among MLB hitters in RBIs since 2014. 
No, runs batted in are not predictive indicators of value. But they are indicators of something: the demonstrated ability to stay on the field and consistently generate offense. Minnesota has been lacking for these traits since Cruz left – in 2022, they had only three players reach 500 plate appearances, and no one drove in even 70 runs. (Jose Miranda's 66 RBIs were the lowest total to lead a Twins team in a full season since John Castino's 64 in 1980.)
Abreu is the elixir this lineup needs to reach the next level, and the Twins are well equipped to handle his defensive limitations, since they have no full-time DH and all of their current options at first base – Miranda, Alex Kirilloff, Luis Arraez – are capable of playing elsewhere. 
The fit here is very obvious once you zoom out past a myopic lens of what constitutes value. Abreu is in the same mold as the most celebrated and difference-making free agent signings in Twins history, and he's precisely what their lineup was missing in 2022.
You can read more about Abreu, plus many more options available at positions of need for the Twins, by download the complete Offseason Handbook, now available to Caretakers!