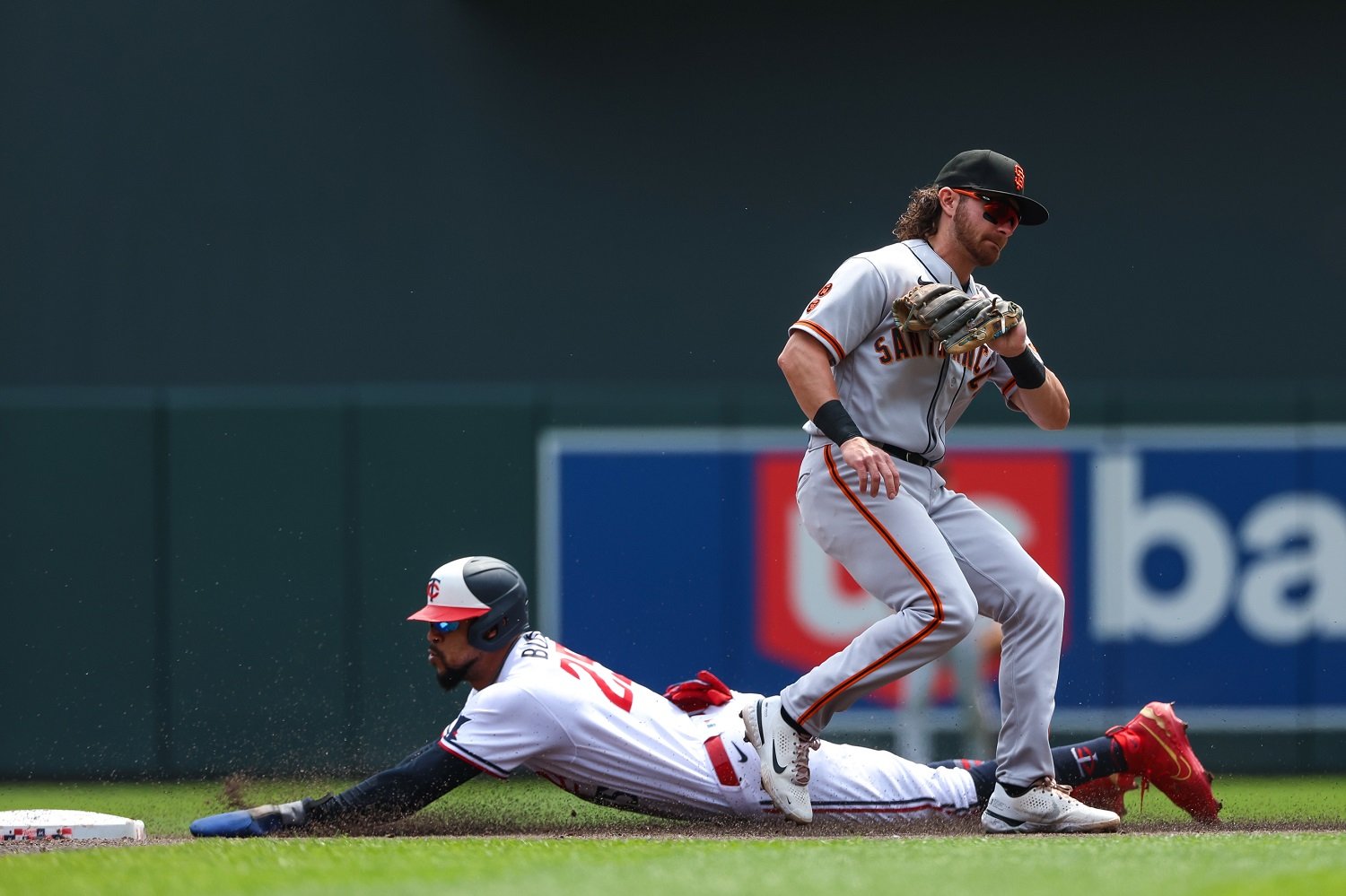 Image courtesy of Matt Krohn-USA TODAY Sports
The short answer is obviously no. The Minnesota Twins, even with new head athletic trainer Nick Paparesta, cannot predict when an injury will occur. Obviously what they are trying to do is prevent long-term absences, and they appear to be threading a needle when looking to accomplish that feat.
When the Twins signed Byron Buxton to his $100 million extension, it was a steal. He would have received substantially more on the open market with more suitors, and the only reason his value wasn't closer to $300 million is due to his availability, or lack thereof. Locked into a long-term contract, Rocco Baldelli now wants to see his All-Star in the lineup more often than not.
How the Twins have handled that so far this season is to lock Buxton in as the designated hitter. Coming off a knee procedure that stemmed from a base running incident last year, Buxton has been eased back into action. He has yet to appear in the outfield, and that reality doesn't seem anywhere close to happening.
Unfortunately, as players have been out of position and the designated hitter spot has been less fluid, it's worth wondering just how well this plan is working?
Here's the deal, Buxton is the same player he has been for the past few seasons. That means when he slumps there is plenty of Miguel Sano to his game. Give him credit for 2023 development as the walk rate is a career best, and despite only being deployed as a hitter, he's still making the production work.
The downside to Buxton being limited as a designated hitter is that the lineup flexibility leaves plenty to be desired. Over the weekend, we saw Willi Castro playing centerfield against the Toronto Blue Jays. It's a spot he only began starting at in 2022 with Detroit, and it's clear there is plenty to be desired from him there. Castro incorrectly ceded opportunity to his corner outfielders on a fly ball that would go on to produce runs. It's fine when Michael A. Taylor is commanding the outfield, but very clearly not the same when Castro is.
There is also the idea that Buxton is healthier by being off of his feet. In theory, that would seem to make a good deal of sense. He's not standing for innings on end in the grass, and he isn't throwing his body all over trying to track down fly balls. We have seen him jog down the first base line though, as he did once or twice last weekend, and need time due to the ailing body part. He has played in 48 of the first 53 games however, and that number would be substantially less had he also been tasked with roaming centerfield.
I don't think it's quantifiable how many games Buxton would have played to this point of the season if he was also playing the outfield. Certainly the answer is less, and Minnesota needs him to be in more, but if we aren't talking a drastic number then meat is being left on the bone. Baldelli's comments about Buxton's knee recently don't bring on the warm fuzzies either. Maybe there is opportunity for him to factor in late with September or postseason games on the mind, but that's well on the horizon for now.
Acknowledging a guy may be slumping is one thing, but Baldelli unequivocally attributes the slide to Buxton's knee. That's an unfortunate reality in that he has not progressed to playing the outfield, is being given time off, and is only running a few times each night.
After a season in which Buxton injured himself early on by sliding into second base, it seems that just being active at the plate and on the base paths isn't quite enough bubble wrap either. I'd prefer we don't see Buxton in the outfield at all if it means he's able to contribute for 140 or more games. That said, if the plan still results in the outcome being a long-term stint on the injured list just to let things heal, will it ever get better or was he brought back too soon?
Taking a guy like Buxton out of the defensive alignment is tough in and of itself. For the Twins to have made that decision and still be faced with the harsh health reality they are feeling is something that they'll seemingly wrestle for the months ahead.