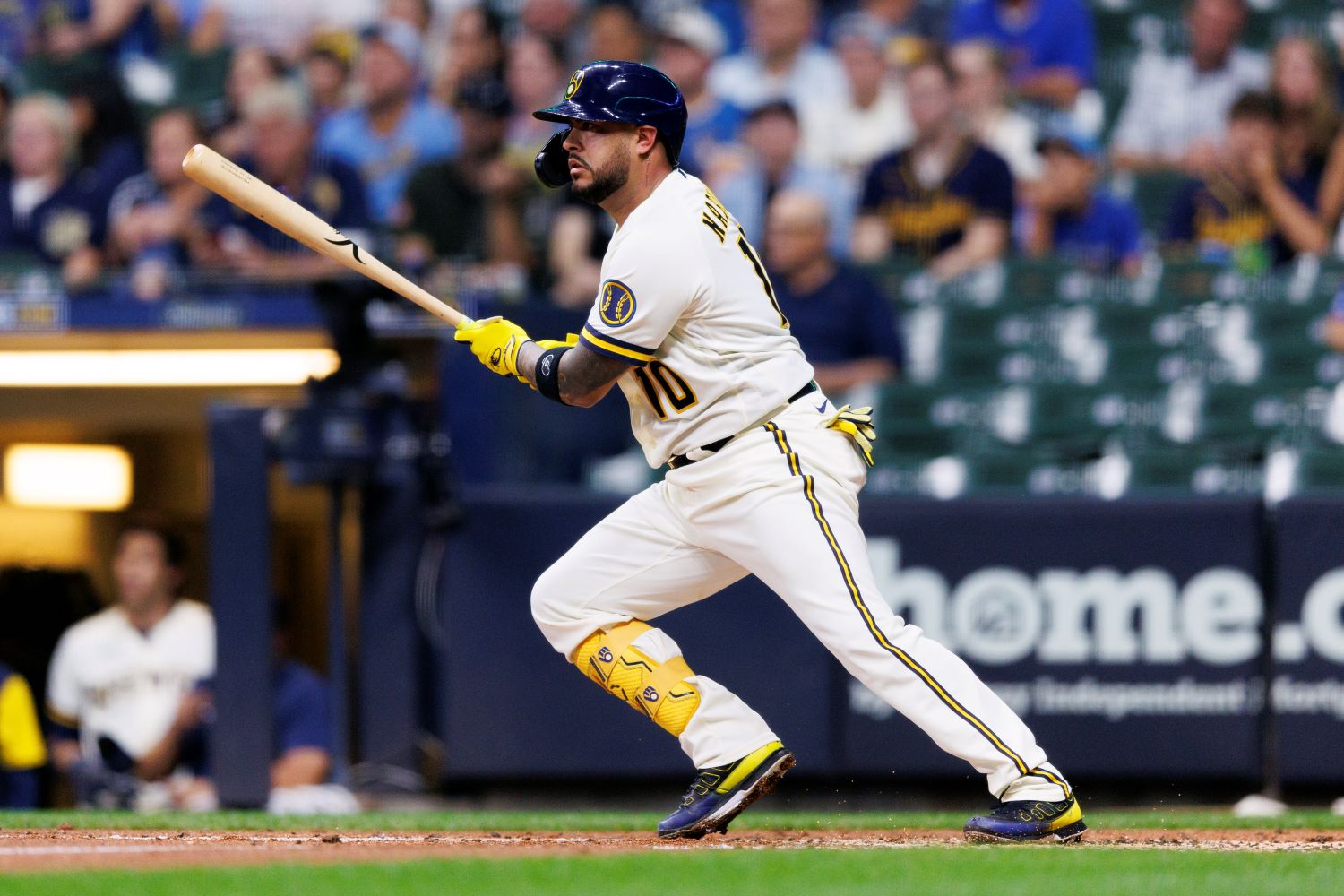 Image courtesy of Jeff Hanisch-USA TODAY Sports
Some moves require abstraction, an extended philosophical debate to understand how a player will fit in with their new team. Many articles will attempt to understand this. Beyond the apparent positional need on hand, one's skill set, cost, and clubhouse fit are all crucial considerations, potentially providing as much impact as their on-field play. There is no such issue with Omar Narvaez.
The Twins have stepped as close as possible to revealing their interest in Narváez as Derek Falvey will ever admit. After implying The Great Gary Sánchez Experiment flopped, Falvey—as smothered in his lawyer-talk sauce as possible—said we should "probably anticipate" the Twins looking at a catcher platoon with Ryan Jeffers. "Ryan had a really good year against left-handed pitching," he continued. "That's a good sign. I'm not saying he's exclusively a platoon (player), but there is an opportunity to match up going forward."
Narvaez is the only opportunity. Seriously, Willson Contreras and Christian Vazquez—the two other best free agent catchers—hit from the right side of the batter's box, while Sean Murphy—the next former Athletic and biggest name in the backstop trade arena—also enjoys right-handed privileges. Any of those three players would be great additions, but their overlapping righty-ness with Jeffers would negate platoon efficiency and the Twins under Falvey love efficiency.
Beyond his left-handed capabilities, Narváez fits the mold of a Twins catcher: a framing expert who can provide enough jolt with the bat to make you mutter "not bad for a catcher" more than a handful of times a season. His offense slipped in 2022–a .305 slugging can never look good—but his bat failed him in 2020 as well, and it recovered for an adequate .266/.342/.402 line in 2021. Even if this dead cat never bounces, a defensive specialist in Jason Castro's mold is far from a roster curse. 
Jeffers has yet to play with such a teammate in his Twins career. Since 2021 when the Twins anointed him as the future, the 25-year-old awkwardly matched with the similarly skilled Mitch Garver, the fun, yet limited Willians Astudillo, the offensively dreadful Ben Rortvedt, the aforementioned Sánchez, and the Wario-shaped Sandy León. All of those players, ranging from poor matches to overwhelmed in an important skill critical to winning baseball games, fail to compliment Jeffers in the way Narváez can. It's not exactly the smooth 2019 duo of Castro and Garver, but it could come close. 
Other baseball minds agree in the combination; the Fangraphs blurb about Narváez states that "...at this stage, he's a backup catcher best paired with a righty-hitting starter, which might relieve some of the physical burden of catching from both parties and create more overall production at the position." It's like they were thinking of the Twins while writing.
Of course, the Twins must involve themselves in negotiating, politicking, and a great deal of boring phone calls about trades and signings that never happen before they can admit defeat and simply sign a necessary player. Throw in the Carlos Correa Conundrum reserving the majority of Minnesota's attention, and their periphery will likely remain blocked until Falvey is sick of hearing Scott Boras' awful jokes for eight hours a day. Once that happens, the Twins should probably sign Omar Narváez. It makes too much sense, right?