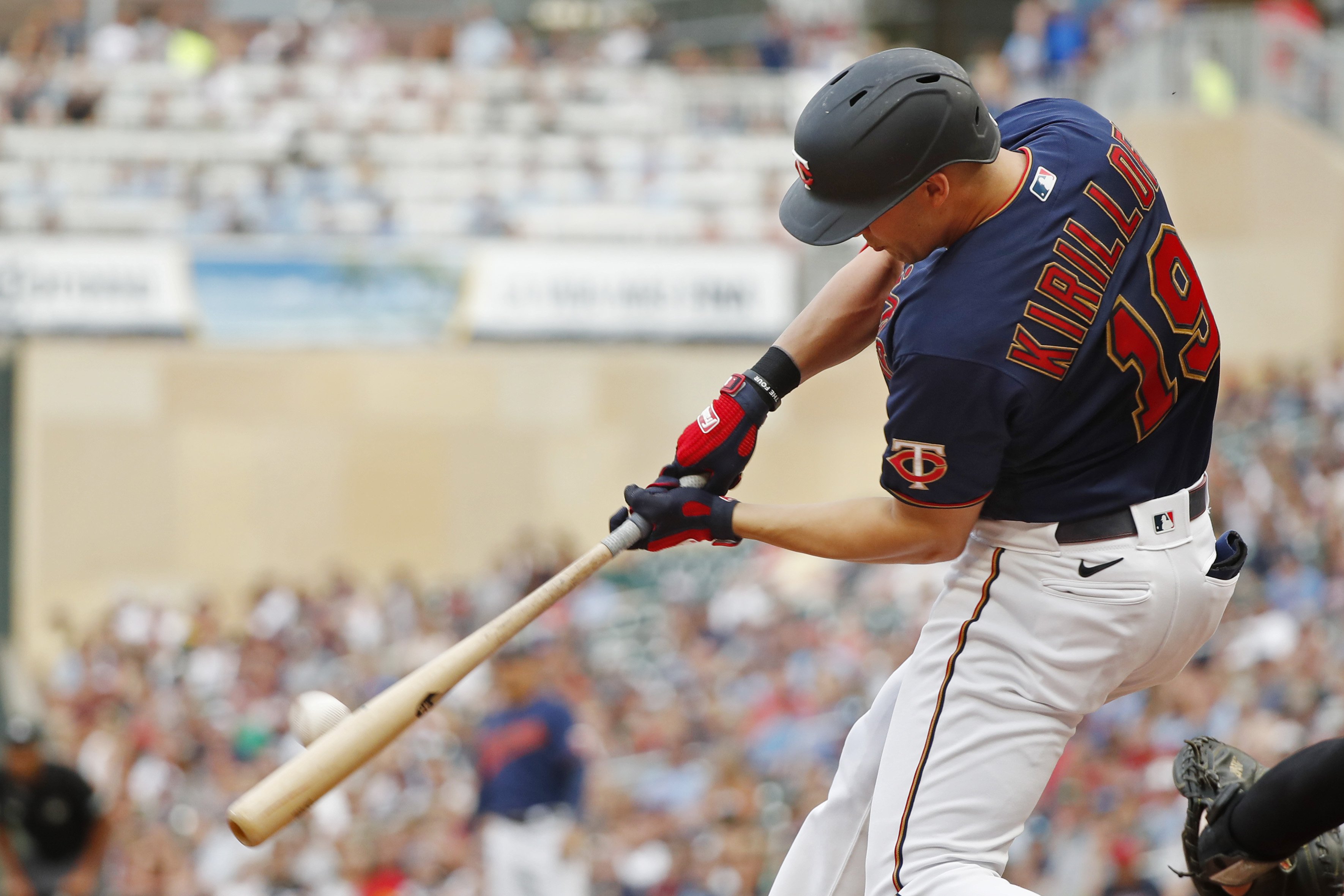 Image courtesy of Bruce Kluckhohn, USA TODAY Sports
The Pioneer Press's Betsy Helfand—among others—relayed that Alex Kirilloff will have his ulna bone shortened during the procedure. The ulna is one of the two bones of the forearm and sits on the inner side when your palms are facing forward and hands are at your side. 
Kirilloff recently received a cortisone injection into his right wrist in an effort to reduce the pain he experienced while swinging and underwent surgery last summer to "separate a bone" from his ulna due to the forearm bone being atypically long as well as the presence of cartilage damage.
The Twins and Kirilloff had been adamant since Spring Training that there has been no evidence of damage in his wrist since he underwent his first procedure despite lingering pain. As such, he was likely dealing with ideopathic ulnar impaction syndrome, a condition in which an individual experiences ulnar-sided wrist pain and reduced wrist range of motion despite a lack of anatomical damage.
As a left-handed batter, Kirilloff's right wrist undergoes ulnar deviation during each swing. This action pushes the bones of the wrist—specifically the lunate and triquetrum—against the ulna. Additionally, a structure known as the triangular fibrocartilage complex (TFCC)—a mix of dense cartilage and ligaments—sits between the lunate, triquetrum, and ulna. In essence, the TFCC gets sandwiched between the three bones and is subjected to shearing and torsional forces during each swing, which increases the odds of tearing. An abnormally long ulna would only serve to increase the force placed on the TFCC, at least in theory.
The most likely procedure that Kirilloff will have is known as ulnar shortening osteotomy, during which the ulna is fractured, manually shortened, and re-connected with plates and screws. (He will likely also have the TFCC either repaired or shaved.) This procedure reduces pressure on the TFCC and should, again theoretically, reduce the pain Kirilloff experiences with each swing. 
Ulnar shortening osteotomies have shown good promise in the general population, but there exists a dearth of evidence among athletes. As such, it's unclear how long Kirilloff will remain sidelined, though the Twins are reportedly hopefully he will be ready by Spring Training 2023.
Kirilloff joins Royce Lewis as top Twins prospects who have had back-to-back seasons compromised by season-ending surgery. Kirilloff also missed the 2017 season with Tommy John surgery and the 2020 campaign due to the Covid-19 pandemic.