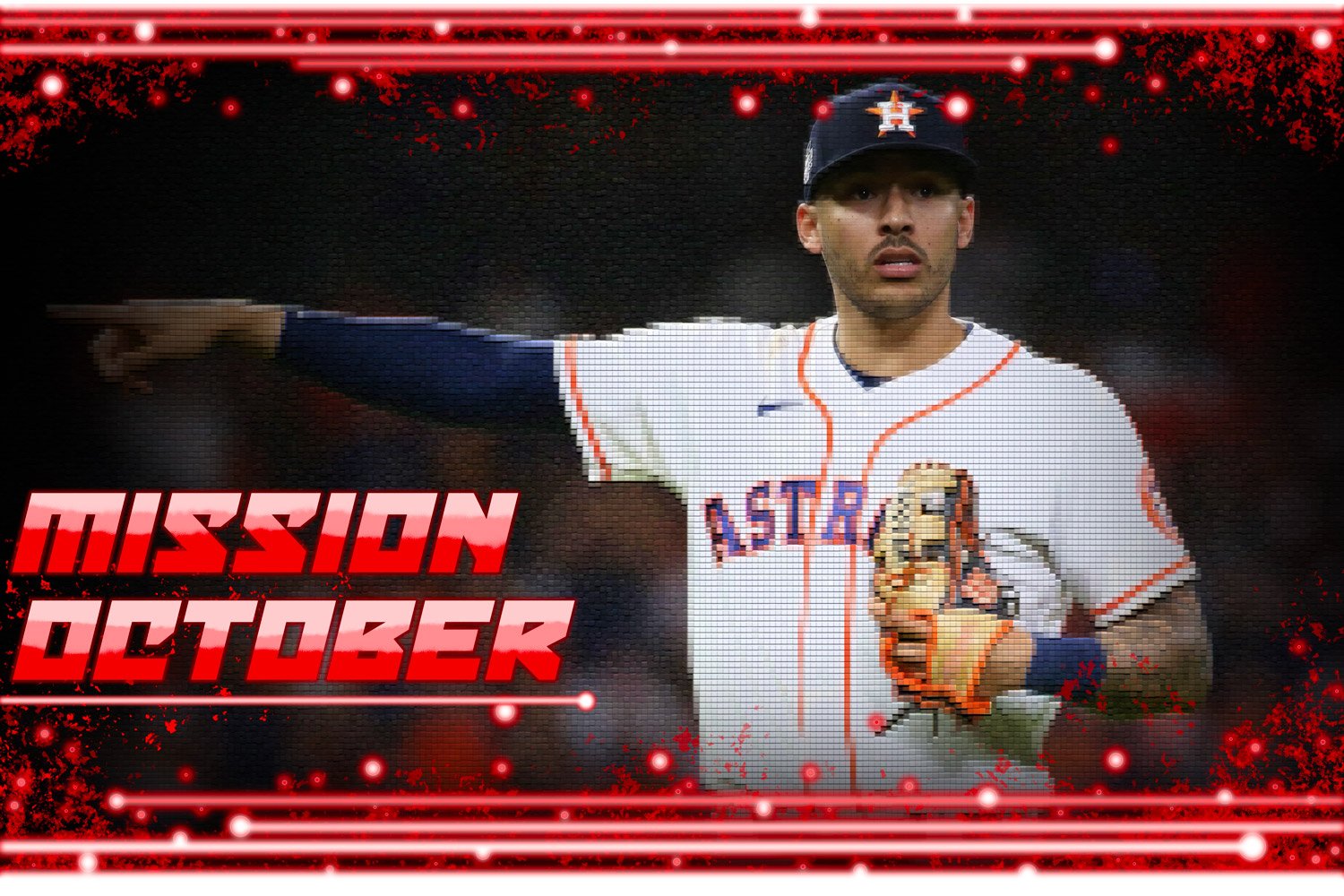 Image courtesy of Brock Beauchamp & Twins Daily
The postseason is an exciting time for everyone involved. As we get closer to October 3, a sense of nervousness, excitement, and cautious optimism is beginning to blanket the Land of 10,000 Lakes, or Rakes I suppose, as the Twins are set to make their first playoff appearance since getting swept by the Houston Astros in the 2020 playoffs.
The playoffs, especially those that have occurred after 2002, tend to bring an overwhelming amount of negative memories to Twins fans, so it is no surprise that fans are doing their best not to get overly optimistic and attempting to avoid every possible jinx there is. On the other hand, the playoffs have brought the two best moments in Minnesota men's professional sports history when the Twins won the World Series in 1987 and 1991. 
Nevertheless, the postseason is soon coming, and there is reason to celebrate and find joy in the fortunate position the Twins find themselves in. 
The postseason not only provides strong emotions to those who experience it from an outside perspective but also to those taking part in it. 
Aaron Gleeman and Dan Hayes of The Athletic recently wrote an article that projected the Twins' 26-man playoff roster for the upcoming three-game Wild Card Series that begins on October 3. In their roster projections, the Twins look to assemble a group that blends both young talent and savvy, experienced veterans.
The Twins have a unique roster, and while this upcoming postseason will be the first for many young Twins players, a handful of veterans on the team possess ample playoff experience. 
While it is up for debate how important playoff experience is, it is vital to note who has been there and who should be counted on to take a leadership role in times of crisis and glory. 
So, which current Twins have past playoff experience?
Before we begin, let's note who is projected to make their postseason debut.
Twins Who Will Be Making Their Postseason Debut

Infielders: Royce Lewis, Edouard Julien
Prized young players Lewis and Julien will make their postseason debuts this October. Although these two have never been in the postseason, they will play critical roles in the outcome of the Twins playoff games this year. Expect Lewis and Julien to hit at the top of the Twins roster as long as the opposing team's starting pitcher is right-handed. The postseason is where legends are made, and if a high-intensity moment arises with one of these young players at the plate, a new moment in modern Twins canon could arise. 
Outfielders: Matt Wallner, Willi Castro
Admittedly, this group of young players is less exciting than Lewis and Julien, but they will undoubtedly play key roles for the Twins this upcoming postseason. Expect Wallner to start in left field if the opposing starting pitcher throws right-handed, and Castro will play a crucial late-inning role as both a pinch runner and defensive substitution. Castro could also start in center field, depending on the matchup. While Wallner and Castro aren't the faces of the team, they will be necessary components as to whether the Twins will be able to experience postseason success or not. 
Starters: Joe Ryan
Of the three potential Wild Card Series starters, Ryan is the only one yet to make a postseason start. Ryan's spot on the Twins' postseason roster was in flux earlier this season, but since returning from the 15-day IL, Ryan has appeared to solidify himself as the Twins' third starter for the playoffs. While part of that is due to the Twins' other starting pitching options struggling as of late, Ryan has shown signs of regaining form, and he should be trusted if a winner takes all Game Three arises. While avoiding a Game Three would be in the Twins' best interest, the Twins would be in a favorable position with Ryan as their potential starter.
Relievers: Jhoan Duran, Griffin Jax, Louie Varland, Brock Stewart, Kody Funderburk
This is where things get questionable. While most of these relievers are used to high-leverage situations, the postseason is an entirely different experience. If the Twins find themselves holding a one-run lead in the eighth inning of a playoff game, will Jax, Varland, or potentially Stewart be able to hold the lead? If they can, will Duran be able to close the game out? It is impossible to answer that question; we can only wait and see. Nonetheless, the Twins' postseason success could hinge upon the bullpen's ability to hold leads, and the Twins will be relying upon a relatively inexperienced group to do so. 
Ten of the Twins' potential postseason roster members have never experienced the postseason. While this can be concerning, especially with the bullpen, there is little reason to suggest that inexperience will hamper their performance. Young players like Lewis, Julien, Wallner, Ryan, Duran, Varland, and potentially Castro and Funderburk will be members of the Twins core for seasons to come, and watching them contribute in what is hopefully the first of many postseasons as members of the Twins should bring a sense of both excitement and optimism. 
Now that we have identified who will make their postseason debuts let's look at who has prior postseason experience.
Catchers: Christian Vázquez, Ryan Jeffers
Vázquez

 - .250/.296/.337 (.633), 31 total games, 99 plate appearances, 23 hits, two doubles, two home runs, five walks, 23 strikeouts

Jeffers 

- .000/.000/.000 (.000), two total games, five plate appearances, zero hits, zero walks, two strikeouts
To start off the Twins with prior playoff experience section, we begin with the two projected catchers on the postseason roster. At first glance, the first thing that pops out is how much more experience Vázquez has compared to Jeffers. Vázquez has been on multiple deep postseason runs and has won two World Series, one with the Boston Red Sox in 2019 and one with the Houston Astros in 2022, and Jeffers played in two games in the 2020 playoffs. Although Vázquez has more experience and has played integral roles in Worlds Series-winning teams, Jeffers is undoubtedly the better player. Jeffers will almost certainly get the Game One start. Whether Vázquez starts Game Two is yet to be seen, but how the Twins use their catchers in the postseason will be an interesting case to monitor. 
Infielders: Carlos Correa, Jorge Polanco, Alex Kirilloff, Kyle Farmer, Donovan Solano
Correa 

- .272/.344/.505 (.849), 79 total games, 334 plate appearances, 82 hits, 16 doubles, 18 home runs, 30 walks, 79 strikeouts

Polanco

 - .227/.370/.364 (.734), six total games, 27 plate appearances, five hits, zero doubles, one home run, four walks, five strikeouts

Kirilloff 

- .250/.250/.250 (.500), one total game, four plate appearances, one hit, zero doubles, zero home runs, zero walks, zero strikeouts

Farmer

 - .000/.000/.000 (.000), six total games, ten plate appearances, zero hits, zero walks, four strikeouts

Solano 

- .000/.000/.000 (.000), five total games, nine plate appearances, zero hits, zero walks, three strikeouts
The Twins infielders with prior playoff experience list is highlighted by one of the greatest postseason performers in Major League Baseball history in Correa. In his seven seasons with the Astros, Correa participated in three different World Series, with his one championship coming in 2017. Now, that championship has an obvious asterisk, but partaking in three World Series in seven years is impressive, no matter the circumstances. 
Kirilloff made his Twins debut in the 2020 playoffs and hit a single to right field in one of his four plate appearances, but he is essentially as experienced as the young players who have yet to make their postseason debuts.
While Polanco, Farmer, and Solano have playoff experience, they have minimal at-bats and little to show. These three players shouldn't be judged based on their prior postseason experience, as all three cases are such small sample sizes, and it is reasonable to expect them to contribute for the Twins come October. 
Outfielders: Max Kepler, Michael A. Taylor, Andrew Stevenson, Byron Buxton
*Note: Gleeman and Hayes initially had Jordan Luplow making the postseason roster, but he was designated for assignment on September 18.
Kepler 

- .056/.320/.111 (.431), six total games, 25 plate appearances, one hit, one double, zero home runs, seven walks, four strikeouts

Taylor 

- .316/.395/.632 (1.027), 16 total games, 43 plate appearances, 12 hits, zero doubles, four home runs, four walks, 13 strikeouts

Stevenson - .000/.000/.000 (.000), one game, zero plate appearances, zero hits, zero walks, zero strikeouts, one run scored

Buxton

 - .167/.167/.167 (.333), three total games, six plate appearances, one hit, zero doubles, zero home runs, zero walks, four strikeouts
The first player that jumps out on this list is Taylor. During the Washington Nationals impressive 2019 World Series run, Taylor played an integral role on that team. Taylor also had prior experience in the postseason with the Bryce Harper-led Nationals teams that seemingly could never make it past the Divisional Round of the playoffs. Taylor has encouraging postseason numbers, and hopefully, he can replicate those numbers for the Twins this upcoming October. 
Stevenson has very minimal postseason experience, but he was a teammate of Taylor on the Nationals team that won the World Series in 2019. Stevenson pinch-ran for the Nationals in the notorious Wild Card game against the Milwaukee Brewers at Nationals Park but didn't play in the Divisional Round, Championship Round, or World Series. If Stevenson makes the Twins playoff roster, he will be used exclusively as a pinch-runner and defensive substitution. Stevenson could provide speed alongside fellow outfielders Castro, Taylor, and Buxton, which is a crucially important skillset to have in the postseason.
Starters: Pablo López, Sonny Gray
López

 - 3.60 ERA, 0.60 WHIP, 12.60 K/9, 0.00 BB/9, one game, five innings pitched, 19 total batters faced, three hits, two home runs, three earned runs, zero walks, seven strikeouts

Gray 

- 2.95 ERA, 1.22 WHIP, 7.59 K/9, 5.06 BB/9, four games, 21.1 innings pitched, 90 total batters faced, 14 hits, two home runs, seven earned runs, 12 walks, 18 strikeouts
López and Gray have put up respectable numbers in their limited postseason starts. López made one start for the Miami Marlins during the 2020 playoffs, and Gray made two starts for the Oakland Athletics in 2013 and two starts for the New York Yankees in 2017. López and Gray will be the Twins' one-two punch for as long as they are in the playoffs, and much of the team's success will be contingent upon their performances. López and Gray's previous postseason outings are encouraging and should provide a sense of confidence in Twins fan.
Relievers: Emilio Pagán, Kenta Maeda, Caleb Thielbar, Chris Paddack
Pagán 

- 2.25 ERA, 1.38 WHIP, 5.63 K/9, 4.50 BB/9, nine appearances, eight innings pitched, 36 total batters faced, seven hits, two home runs, two earned runs, four walks, five strikeouts

Maeda

 - 2.87 ERA, 1.17 WHIP, 10.51 K/9, 3.58 BB/9, 25 appearances, 37 2/3 innings pitched, 159 total batters faced, 29 hits, two home runs, 12 earned runs, two walks, 44 strikeouts

Thielbar - 0.00 ERA, 3.00 WHIP, 0.00 K/9, 0.00 BB/9, one appearance, 1/3 innings pitched, two total batters faced, one hit, zero home runs, zero earned runs, zero walks, zero strikeouts

Paddack 

- 23.14 ERA, 3.43 WHIP, 3.86 K/9, 0.00 BB/9, one appearance, 2 1/3 innings pitched, 15 total batters faced, eight hits, one home run, six earned runs, zero walks, one strikeout 
The reliever that jumps out from this group is Maeda. During his time with the Los Angeles Dodgers from 2016-2019, Maeda started three playoff games but primarily pitched in relief for them in the postseason. Maeda was dominant as a reliever, generating a 1.63 ERA over 22 innings pitched in the playoffs from 2017-2019. While it is unfair to expect that type of dominance this time around for Maeda as a reliever, there is reason to expect the Twins to use him as a high-leverage reliever this upcoming postseason. 
Thielbar made one postseason appearance with the Twins in 2020, but has faced essentially the bare minimum. Thielbar will be in the mix as the main set-up pitcher along with Jax, Varland, and Pagân. It will be interesting to see who the Twins decide to use as their top set-up pitcher if they have a one or two run lead in the eighth inning. 
Págan has performed well in the playoffs, and it is reasonable to expect the Twins to use him in a mid-to-high-leverage role as they did during the regular season. Paddack made one playoff start for the San Diego Padres during the 2020 season and had an implosive outing where he gave up six earned runs in 2 1/3 innings pitched. Although Paddack had one subpar start three years ago, there is no reason to think Paddack couldn't provide value as a stretch reliever or mid-to-high leverage short reliever. 
The Twins projected 2023 playoff roster is an amalgamation of young players hoping to make a name for themselves on baseball's brightest stage and experienced veterans hoping to contribute to a potential World Series-winning team. 
What do you make of the young Twins players making their postseason debuts? What do you think of veteran players with prior playoff experience? Who do you expect to step up for the Twins in October? Comment below.