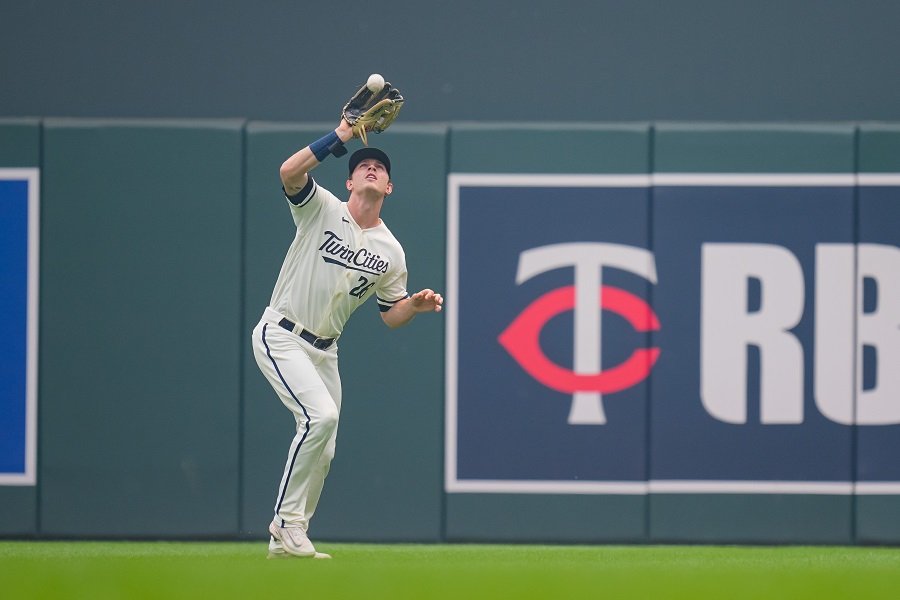 Image courtesy of © Brad Rempel-USA TODAY Sports
For a Twins offense that's struggled mightily in 2023, Max Kepler has set the pace, a pace he's arguably been setting for years. His replacement-level performance has been well-documented in the media, most notably by The Athletic's Aaron Gleeman. Not once. Not twice. Let's just say frequently.
And the team has noticed.
"Would we like to see what Matt Wallner can do? Yes," said a Twins front office source. "Would we like to see what literally anyone can do out there? Of course. But that would mean acknowledging Gleeman had a point.
"That's not happening. Not today. Not tomorrow. Not ever."
Kepler is posting a dreadful 0.1 WAR for 2023 with a .193 batting average. The Twins have talent in St. Paul, including Forest Lake native Wallner, ready to step in. The source says fans shouldn't get their hopes up.
"We're aware we have many better options but sticking it to that guy (Gleeman) is what gets me up in the morning," said the source. "Max has hit seven home runs this year. Each time he does, the video department has orders to send the clip to Gleeman's inbox with a ''YOU LIKE WHAT YOU SEE IDIOT, THIS IS WHY SZECHUAN SPICE CLOSED' subject line from a burner email. We hired a guy just to do this, I wish we could keep him busier."
Gleeman was unavailable for comment. His Athletic colleague, Dan Hayes, said in a statement that "I just want to watch the world burn." Chrissie Bonnes, spouse of Gleeman's podcast partner and Twins Daily co-founder John Bonnes, laughed for 35 minutes in a row when told of this story.
The Twins host the Detroit Tigers on Friday at 7:10pm. Kepler is expected to start, go 0-4, and strand three runners. "I bet that's going to drive Gleeman nuts," said the source. "God, I love it. I love it so much."