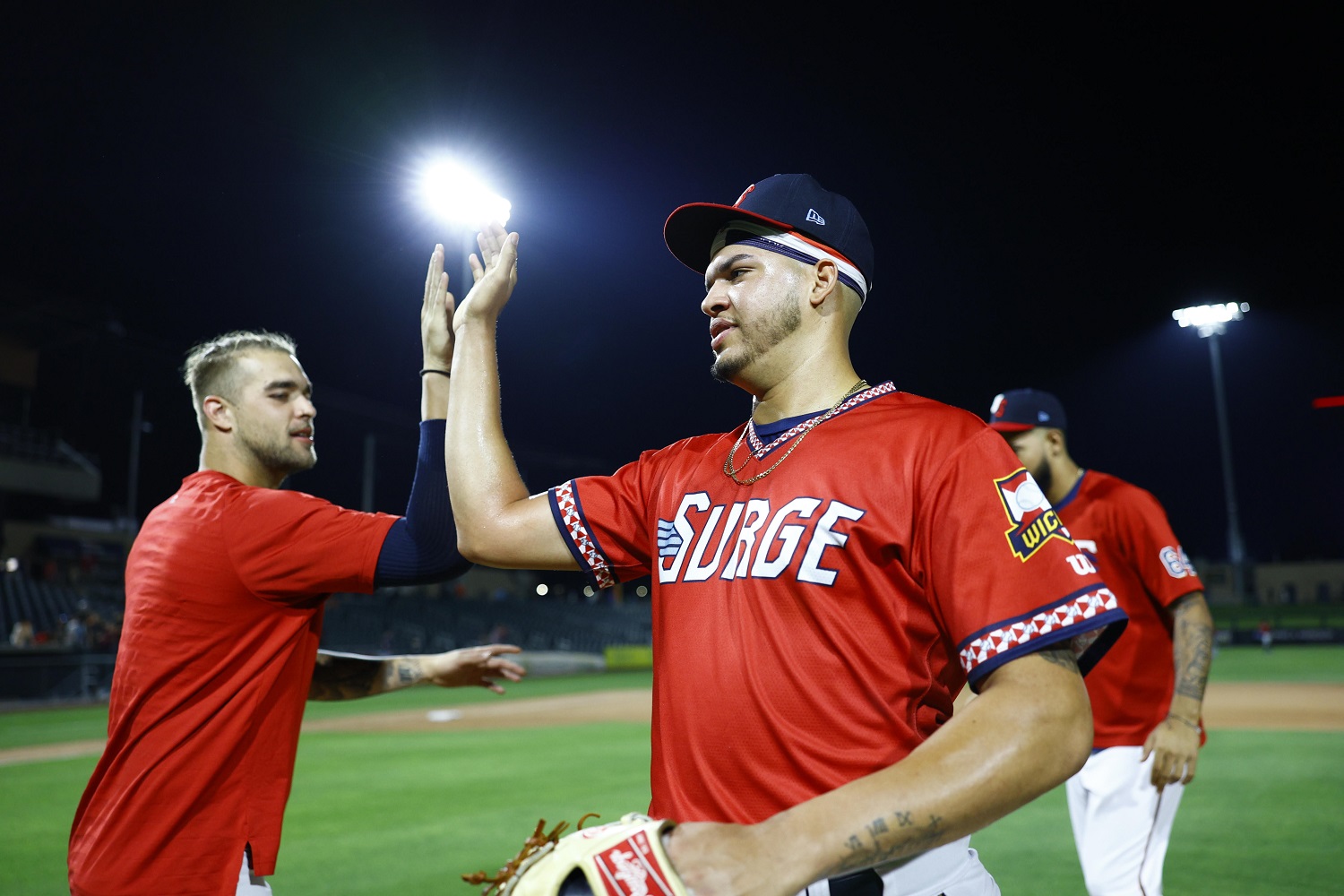 Image courtesy of Ed Bailey, Wichita Wind Surge
The 2022 Rule 5 Draft will take place on Wednesday, December 7, as part of the Winter Meetings in San Diego. It will be the first Rule 5 Draft in two years since last year's draft was canceled due to lockout. It also marks the first Rule 5 Draft since rosters expanded to 26 players. This may allow teams the roster flexibility to carry an extra player for the entire season, especially a relief pitcher that has traditionally been easier to hide.  

In the last Rule 5 Draft, the Twins lost Akil Baddoo and Tyler Wells, who have each had promising starts to their big-league careers. Baddoo posted a 2.0 WAR season as a rookie before struggling in his sophomore campaign. Wells shifted to a starting role for an improving Orioles squad looking to get back into contention. Will Steven Cruz follow a similar path as Baddoo and Wells?

Minnesota initially signed Cruz as an international free agent in March 2017 for $30,000. His professional debut came in the Dominican Summer League, where he posted a 3.68 ERA and a 1.36 WHIP in 16 appearances. He moved stateside in 2018 and saw his strikeout rate jump from 8.0 K/9 to 11.4 K/9 with the GCL Twins. In 2019, he improved with a sub-3.00 ERA and 48 strikeouts across 31 innings for Elizabethton. His walk rate continued to be higher than teams want from a reliever, but he was showcasing some strong strikeout ability. 
Cruz's first taste of full-season affiliates had to wait until 2021 after the 2020 season was canceled. All but three of his appearances came at Low-A, where he was slightly older than the average age of the competition. In 50 innings, he posted a 4.32 ERA with a 1.36 WHIP and 80 strikeouts. His 14.4 K/9 was a career-high, and his walk rate dropped from 6.7 BB/9 to 5.9 BB/9. He was making improvements, and his stuff was becoming hard to ignore. 
Minnesota was aggressive with Cruz in 2022 by sending him to Double-A with only two appearances above Low-A on his resume. He pitched the entire season out of Wichita's bullpen with 46 appearances. In 56 innings, he compiled a 5.14 ERA with a 1.59 WHIP and a 72-to-35 strikeout-to-walk ratio. His walk rate dropped for the second consecutive season, and he has a 12.1 K/9 for his professional career. 
He proved he could routinely hit triple-digits with his fastball, and his slider is a solid secondary offering. MLB.com ranks Cruz as the organization's 27th-best prospect with a 75-grade fastball and a 50-grade slider. Even though he is a righty, he held lefties to a .640 OPS with 30 strikeouts in 89 at-bats. Nearly 85% of his plate appearances came against older batters because it was the first time in his career that he was significantly younger than the average age of the competition. 

There are no guarantees that Cruz will be selected in next week's Rule 5 Draft, but elite fastball and strikeout totals give him a chance. Plenty of non-contending teams across baseball can take flyers on relievers like Cruz that can pay big dividends down the road. Do you think the Twins will regret leaving Cruz unprotected? What can his ceiling be at the big-league level? Leave a COMMENT and start the discussion.