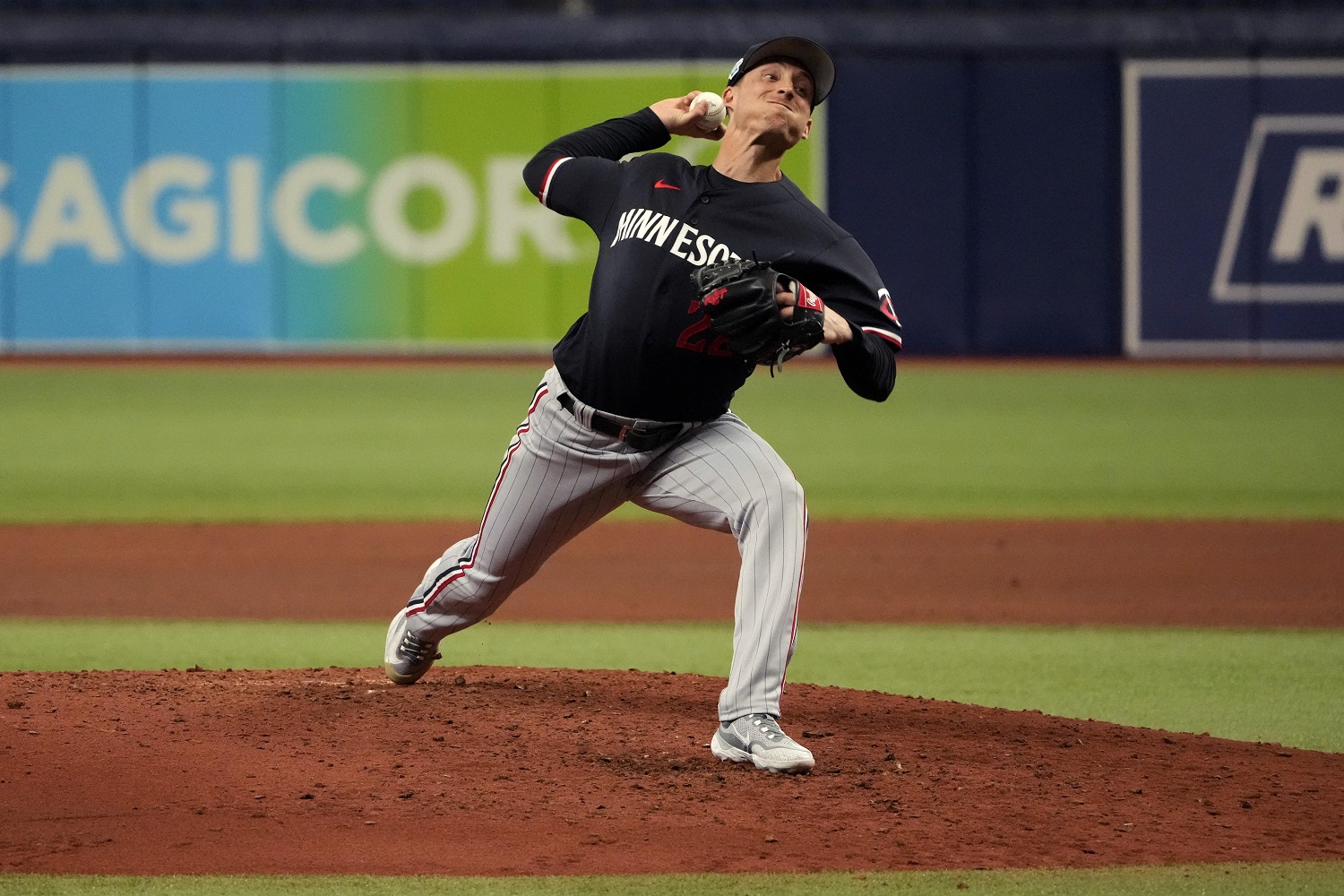 Image courtesy of Dave Nelson-USA TODAY Sports
Few players follow a linear path to becoming a big-league regular. Multiple obstacles can hinder a player's development, and every team is still dealing with a lost minor-league season in 2020. Some players might never reach their full potential because of the development lost during the pandemic. However, the Twins have seen three players develop into regular pieces of the big-league roster after the pandemic. 
Nick Gordon, UTL
Gordon was a top-five pick in the 2014 MLB Draft, so some might not call him a development success story because teams expect high draft picks to produce. However, there were points when Gordon's future looked bleak. The Twins added him to the 40-man roster leading into the 2019 season, but that was coming off a season where he posted a .653 OPS between Double-A and Triple-A. Gordon was limited to 70 games in 2019 and saw a power surge at Triple-A with 36 extra-base hits and a .801 OPS. 
The 2020 season was supposed to be the year Gordon made his big-league debut. Instead, he dealt with a bad case of COVID and gastritis, which caused him to drop weight. Gordon couldn't even train at the team's alternate site because he was attempting to get healthy. Over the next two seasons, there were points where the Twins were likely close to removing Gordon from the 40-man roster. He was entering his mid-20s, and the previous regime drafted him, so this front office didn't have any allegiance to him. It was a low point in his career. 
Injuries kept the Twins from winning the AL Central in 2022 but also offered Gordon an opportunity to become a regular player. Finally healthy, he posted a 113 OPS+ with 28 doubles, four triples, and nine home runs in 136 games. He showed the ability to play multiple defensive positions, and there may be even more power in his swing. Gordon worked closely with first-year hitting coach David Popkins to combine data and mechanical tweaks to increase his power numbers. Gordon posted a .865 OPS with five home runs and 13 doubles from August 4-September 20, 2022. If Gordon can harness that power, he will be a critical piece to the Twins line-up for years. 
Bailey Ober, SP
For various reasons, Ober has been a unicorn throughout his professional career. The Twins drafted him with the 346th overall pick in the 2017 MLB Draft, so expectations have been relatively low. He's listed at 6-foot-9 and was previously considered a soft-tosser because his fastball sat in the upper-80s. Radar readings have never told Ober's entire story. He is so tall that he releases the ball closer to the plate, which causes some deception for the batter. Ober has a solid four-pitch mix, but everything works off his fastball. 
Last season, Ober threw his fastball less often (down 9% from 2021) and saw increased use of his slider. His fastball averaged 91.5 MPH, and batters posted a .433 SLG versus the pitch. His slider resulted in 25 strikeouts and a .261 SLG in 69 at-bats. Ober was limited to 11 starts in 2022 because of a groin injury that kept him out of the big leagues from June 1 to September 16. He ended the year with five solid September starts, and the Twins hope he can build off of that in 2023. 
Many Twins pitchers have been touting high velocities this spring, but Ober's increased fastball velocity is intriguing. So far in spring training, he is averaging over 93 MPH with his four-seamer. This velocity jump will play even better with his length because he releases the ball closer to the plate than other pitchers. Adding velocity (via release extension and/or refining mechanics) is one skill set the Twins have shown the ability to help their pitching prospects to improve their overall pitch quality. Ober's performance has been so good the Twins are considering opening the season with a six-man rotation. He might be one of the team's biggest x-factors if he can stay healthy.  
Griffin Jax, RP
The Twins selected Jax in the third round of the 2016 MLB Draft out of the United States Air Force Academy. As a higher draft pick, Minnesota likely hoped Jax would develop into a starting pitcher, and that's how he was used throughout his minor-league career. In 2019, he made 23 starts (127 1/3 innings) between Double- and Triple-A with a 2.90 ERA, a 1.13 WHIP, and a 94-to-27 strikeout-to-walk ratio. He may have been able to break into the big leagues in 2020, but the shortened season didn't allow that to happen. 
Jax debuted during the 2021 season but struggled to put it all together as a starter. In 18 games (14 starts), he posted a 6.37 ERA with a 1.35 WHIP. He allowed too many home runs (2.5 HR/9) and did not strike out enough batters (7.1 K/9). His strikeout rate had been low throughout his professional career, which is one reason the Twins decided it was time to try him in the bullpen. 
Entering last season, he had only made ten professional appearances as a reliever. The Twins had a clear message for Jax in his transition: to increase his slider usage by over 15%. His fastball and slider velocity increased by roughly three miles per hour for 2022, and he has been showcasing even higher velocities this spring. Finding dominant late-inning relievers is challenging for a team, making Jax a success story. 
Who will be the next development success stories in the Twins organization? Leave a COMMENT and start the discussion.