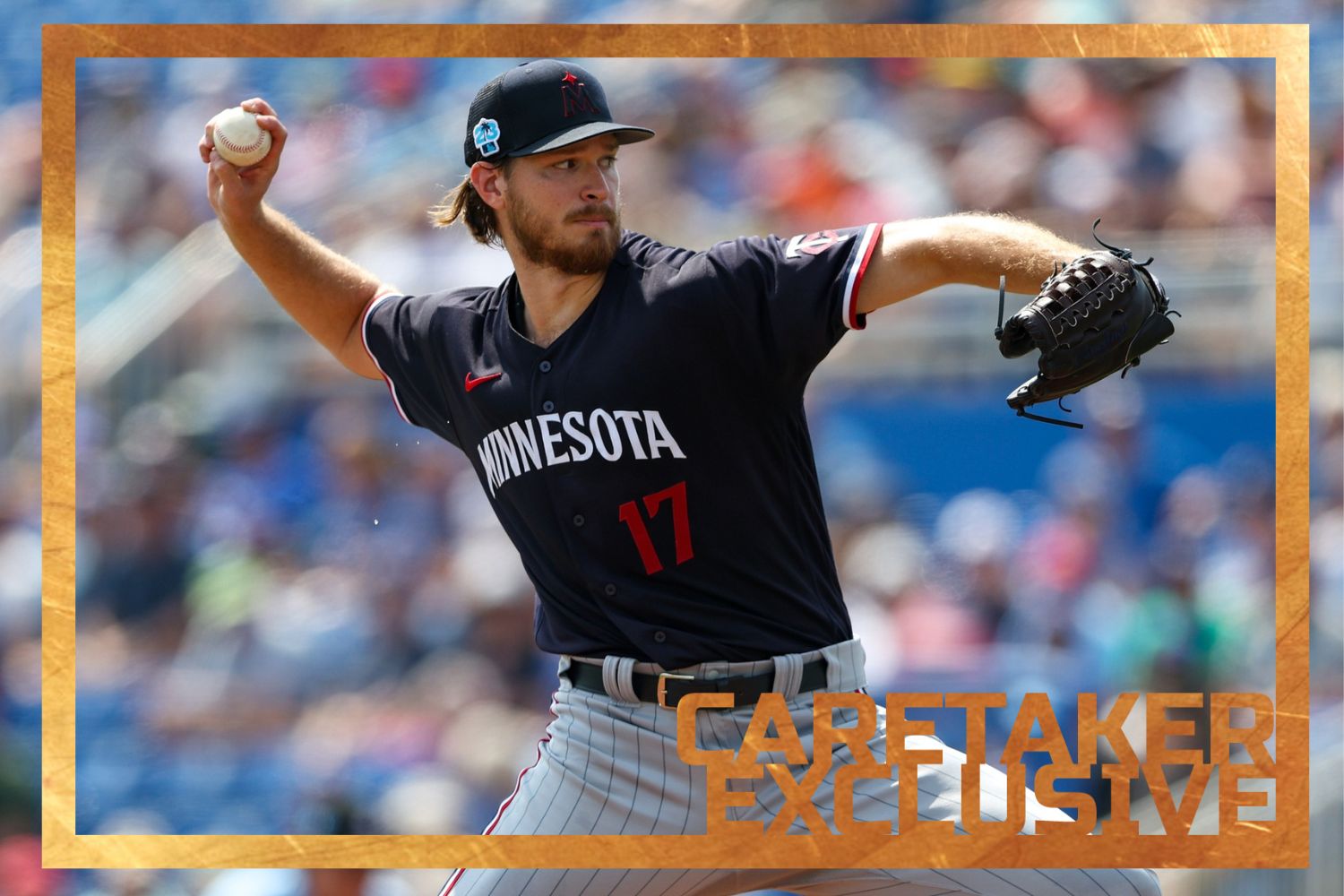 Image courtesy of © Nathan Ray Seebeck-USA TODAY Sports
Today's exclusive Caretaker-only audio content from John Bonnes at spring training includes:
There have at least been discussions about beginning the season with a six-man rotation. John discusses why the change of heart.

Recent injury updates could open a spot on the Opening Day roster, so we discuss the options including a dark horse candidate. 

An early look ahead at what the Twins will do to solidify their starting rotation in 2024. 

Why players opinions of the pitch clock have changed.

Sigh. Emilio Pagan is not having a good spring.
If you're a Caretaker, just scroll down for your exclusive content!
And if you're not, maybe consider becoming a Caretaker? You likely visit regularly, and that's going to become even more likely as the season gears up. Supporting something you value feels good, especially when it's been here feeding your baseball habit for over 10 years for free, right?
We're in spring training reporting because we love this stuff, and we want to share it as much as we can, so you can find lot of free content from Fort Myers other places on the site. But unfortunately, spring training is expensive, and that's especially true this year after Hurricane Ian damaged a lot of the lodging options. 
Plus, there are lot of other benefits, like a free Winter Meltdown ticket and early access for guest, special callouts on the site, and lots more inside or in-depth content like this. So please consider joining our little club. The money is going to a site you love, to support coverage you love, and writers you value. Thank you so much.  
Join Here to support Twins Daily and get your exclusive content!