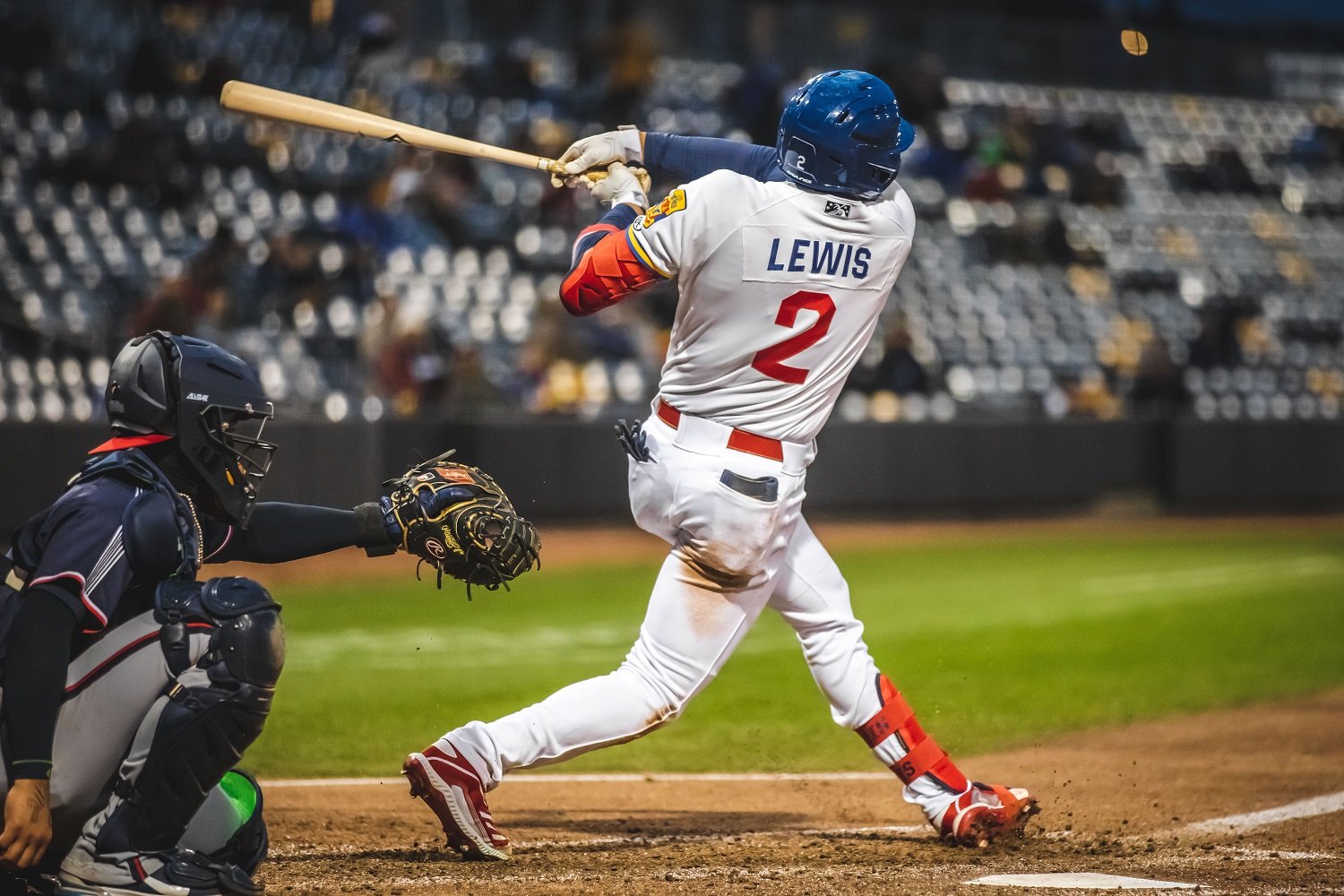 Image courtesy of Rob Thompson, St. Paul Saints
Front offices have jobs to do. Whether the fanbase likes whatever moves they make is secondary to them putting a winning product on the field, barring a rebuild.
But in recent years it seems like front offices are succumbing to some combination of their own impulses and fanbase pressure and making rash (but popular) moves. Whenever a fanbase is clamoring for a young, exciting player, it seems like they are making their debuts within weeks. Look at uber-prospects Anthony Volpe of the Yankees , Eury Perez of the Marlins, or Jordan Walker of the Cardinals. Of those, only Volpe had any Triple-A experience prior to his call-up, and he didn't do well there in 99 at-bats. None of them have been great in the big leagues, as of yet.
These impulsive (or desperate) moves can manifest in other ways, as well. I wrote on this site that when Alex Kirilloff finished his rehab assignment, he would be optioned to Triple A. That happened, but for less than a week. After seeing Trevor Larnach struggle for, let's be honest, one series, the Twins optioned him in favor of Kirilloff, despite him having rarely played back-to-back days in the minors recovering from his wrist injury.
Didn't that work out? Well, he is hitting well. Would it have helped if he had gradually worked his way into playing more back-to-back games before being recalled, from a long term, wrist-health perspective? We may never know. And that's what I question. The easy answer was to call him up ASAP. The hard answer isn't worth answering because it's unknowable. Restraint is boring, unsexy and impossible to evaluate in hindsight. We don't pay much attention to a bridge that doesn't collapse.
In related news, the Tyler Mahle trade was a disaster. We got nine starts out of the guy while Christian Encarnacion-Strand is lighting Triple-A on fire and Spencer Steer is settling in as a solid regular for the Reds. But was the front office impulsive in making the move? Mahle had just missed time with an injured shoulder and the Twins rotation was a mess at the time, despite being in first place. Was there an element of "f- it, let's go for it, it's what the fans want anyway"?
Maybe. Maybe not. I loved the trade at the time, and so did you. But that wasn't because it was a smart trade. We loved it because Mahle was the best deadline acquisition starting pitcher in Twins history, unless you're a rabid Rick Reed fan.
In that context, it's easy to push the danger signs, like Mahle's shoulder, to the background. It's like being a kid waiting for Christmas in 2001 and hoping for the latest Crash Bandicoot game. But then everyone in your fifth grade class said it's the worst game ever and what follows is a brief time period where you kind've hoped you didn't get the game so that you didn't go through the pain of seeing it suck. However, when you saw it under the tree the next morning, all that doubt went out the window because now it's yours and two days ago it was all you ever hoped for (I'm of course referring to Crash Bandicoot: The Wrath of Cortex).
On August first, Mahle was an injury risk. On August second, he was the key to our impending playoff success. Fifteen days later, he was injured.
Which is why I'm always skeptical when the front office does exactly what the fan hivemind wants it to do. They make plenty of mistakes, but on the whole have more information, more experience, and they have more at stake than you. Their jobs are more important than your vibes, generally.
We can't know how much fan pressure impacts decision making, but when Aaron Hicks was hitting leadoff on opening day for the 2013 Twins, I got a little pit in my stomach like, "Oh God, they listened to us." It happened again with signing Logan Morrison and Addison Reed, along with starting Randy Dobnak in game two of the ALDS in 2019.
That brings me to Royce Lewis. He is eligible to return to the Twins on June 1st, and fans are already clamoring for his immediate return. The man has played 48 games total over the past four years, is recovering from a second torn ACL, and has twelve games of major league experience. We have no idea what he'll be at this point. What we do know is that the last time he was both good and healthy was in A-Ball as a nineteen-year-old, five years ago.
I can feel the seething, impulsive bloodlust that wants the 2017 first overall pick starting at third base in two weeks. It is a festering, bile-spitting demon that lurks in the back of all of our minds like a child that can't handle watching other kids open presents on their birthday without getting a present of their own. It projects the image of Lewis hitting that game-breaking grand slam against Cleveland for his first big-league home run over and over like a Soviet propaganda film.
It's in Derek Falvey's mind, and it's in my mind, too. I can picture the lineup he lengthens: The postseason pedigree of Correa, the power/speed combo of Buxton, the reliability of Polanco and the line-to-line authority Kirilloff hits with coalesced around the "aw shucks" ultra-dynamism of a fully formed Lewis.
But none of that is real if Lewis isn't ready (and the injury gods don't smile upon us).
Whenever I'm not sure whether I've shown enough restraint in my life, I just try to picture what legendary cartoon dad and king of measured approaches, Hank Hill, would say. Thanks to OpenAI, we can ask him about calling up Royce Lewis:
"You see, bringing up a young player too soon can be detrimental to their development. They need the opportunity to face different levels of competition, learn from experienced players, and mature both physically and mentally. It's like letting a steak rest after grilling so that the juices can redistribute and the flavors can fully develop.
So, my advice would be to evaluate Royce Lewis's performance in the minors, consider his readiness both on and off the field, and make a decision based on what's best for his long-term development. Just like grilling a steak to perfection, you want to ensure that all the elements are in place before you serve it up."
That's the unexciting, non-appeasing, wet blanket logic we need. Lewis will be ready when he's ready. It could be June 1st or August 1st. As fans, it's our right to be excited and push to see him as soon as humanly possible. As a front office, the Twins need to ignore everything we say and make sure he is ready for production, and not rushed like a certain Playstation 2 game that ruined my winter break those many moons ago.