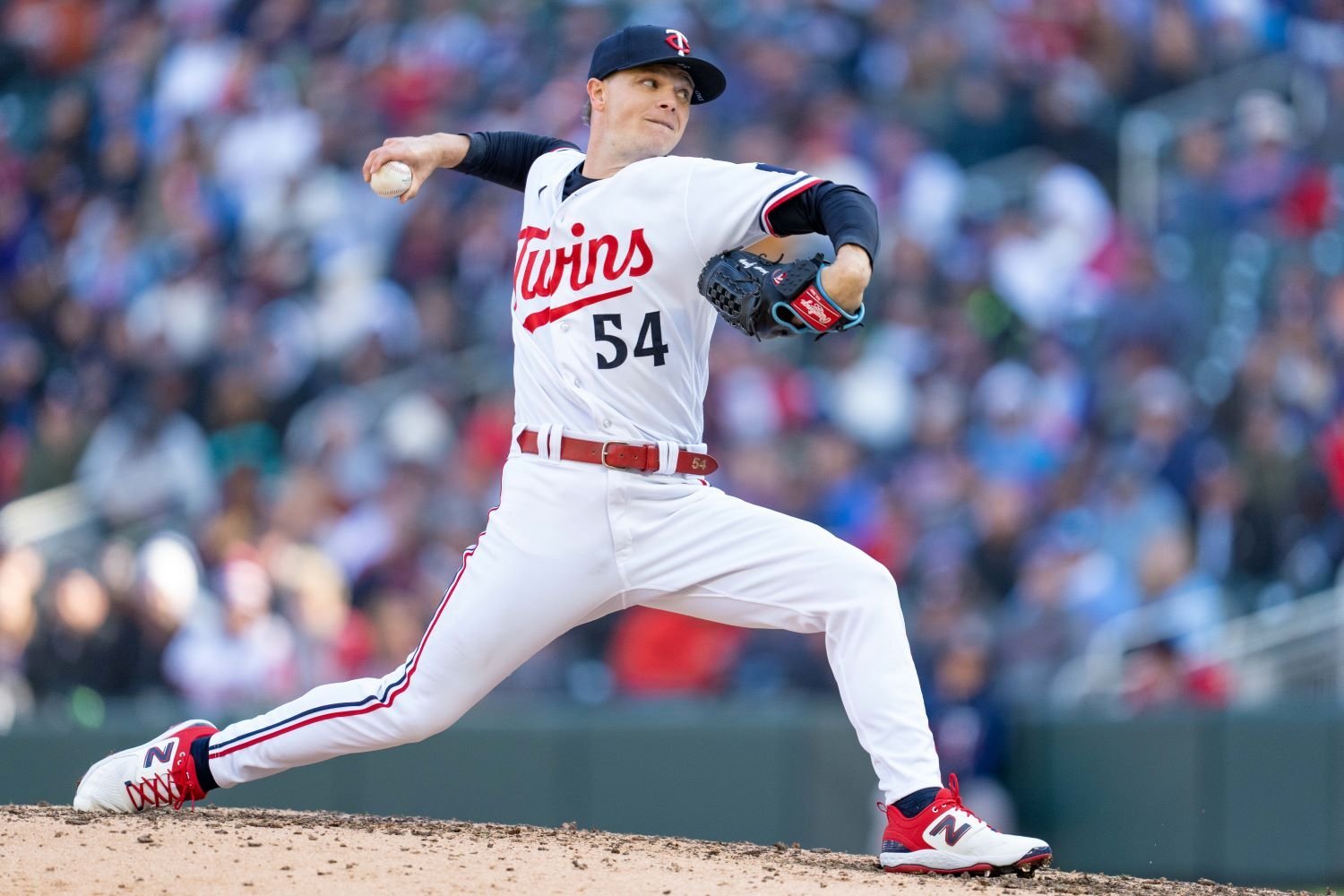 Image courtesy of Matt Blewett-USA TODAY Sports
Voting for MLB's All-Star Game opened on Wednesday, and some Twins players will need a boost from the fan base to play in the 2023 All-Star Game. Seattle will host the All-Star Game on Tuesday, July 11, with other events like the Futures Game (July 8), the MLB Draft (July 9), and the Home Run Derby (July 10). It will be the third time Seattle plays host to the Midsummer Classic (1979, 2001), and the second time it will be held in their current ballpark. Let's examine the Twins that have a chance to join the festivities. 
Catcher
Ryan Jeffers is currently tied for fifth in fWAR among AL catchers, so he likely has a tough shot at being named a starter. Christian Vazquez has struggled in 2023 and ranks 22nd among AL catchers, including being behind former Twins Ben Rortvedt and Mitch Garver, who have combined to play fewer than 20 games this season. Jonah Heim and Adley Rutschman top the current AL fWAR rankings, with Seattle's Cal Raleigh in third place. Rutschman is a budding superstar, and it's his first chance to be voted in as a starter. However, Mariners' fans could vote in one of their own behind the plate. 
First Base
Minnesota has rotated through multiple players at first base, with Joey Gallo and Alex Kirilloff getting the bulk of the time. Gallo ranks seventh among AL first basemen in fWAR, while Kirilloff is tenth. Gallo is among the league leaders in home runs, which might help him garner some votes. Yandy Diaz has been one of baseball's best hitters this season, and Tampa Bay has dominated to start the season. Anthony Rizzo ranks second among AL first basemen, so that he might get a bump in the voting from Yankees and Cubs fans. 
Second Base
Jorge Polanco has missed too much time to be in consideration for the All-Star Game. The Twins have used three players fairly regularly at second, and they all rank among the top-25 in fWAR for second basemen. Polanco ranks 13th, Kyle Farmer ranks 16th, and Edouard Julien ranks 22nd. Marcus Semien sits atop the AL leaderboard and will be the frontrunner when voting opens. 
Third Base
Jose Miranda's struggles at third will leave the team out of the running for an All-Star at the hot corner. Royce Lewis is taking over third base, but he won't play enough games to be in consideration for the All-Star Game. Matt Chapman and Jose Ramirez are two of the more prominent stars near the top of the fWAR rankings, so it will be interesting to see who separates themselves in the voting. 
Shortstop
Carlos Correa is arguably the most well-known player on the Twins, so an excellent start to the season might have made him a contender for the All-Star Game. His struggles have been well documented, and some young stars deserve votes. Wander Franco, Bo Bichette, and Bobby Witt Jr. sit atop the fWAR rankings, but Seattle's J.P. Crawford is close behind. Franco is a budding superstar on the AL's best team, so it will be an exciting position for baseball fans to watch. 
Outfield
Julio Rodriguez, arguably Seattle's best player, has started heating up, and it seems appropriate for him to be among the starters at his home ballpark. Other superstar players like Aaron Judge and Mike Trout are near the top of the fWAR leaderboard. It seems like a foregone conclusion that those three names will be the starters when the AL squad takes the field. Gallo is Minnesota's highest-ranking outfielder, but he's 27th on the list and won't be among the top vote-getters.
Designated Hitter
Designated Hitter might be Minnesota's best chance to get a starter into the All-Star Game. Byron Buxton currently ranks sixth among AL DHs in fWAR, so he'd need a strong month of June to put himself in contention. Last season, he started in center field for the AL and hit a critical home run. Yordan Alvarez, Brent Rooker, and Shohei Ohtani are three players ahead of him in the fWAR rankings. MLB's updated voting format might help Buxton's candidacy if he can qualify as a finalist and get enough support in the final round. 
Pitchers
Fans don't vote for the All-Star pitchers, and that is where Minnesota should have multiple players on the roster. Sonny Gray (3rd) and Joe Ryan (4th) are among the AL leaders in fWAR for starting pitchers. An argument can be made for Gray to be the AL's starting pitcher for the Midsummer Classic. On the reliever side, Jhoan Duran has been one of baseball's best relievers over the last two seasons and should be elected to his first All-Star Game. He is among the AL leaders in WPA, and his pitching repertoire is ideally suited for a showcase like the Midsummer Classic.
Current Twins All-Star Rankings
Sonny Gray

Jhoan Duran

Joe Ryan

Byron Buxton

Joey Gallo
Will Gray and Duran be the team's All-Stars? Can Buxton do enough in June to be a finalist at DH? Leave a COMMENT and start the discussion.