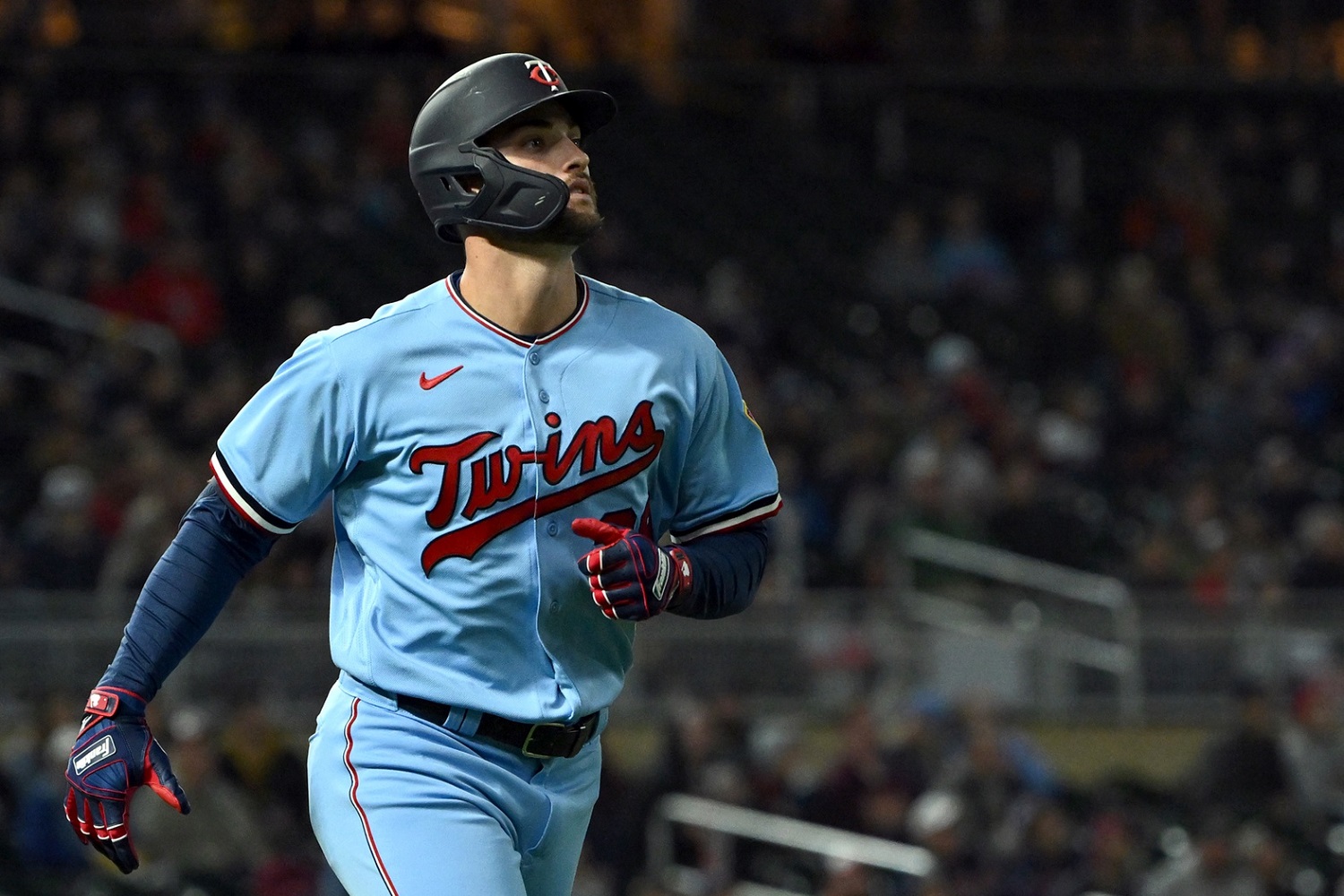 Image courtesy of Nick Wosika-USA TODAY Sports
Minnesota has yet to have an AL Rookie of the Year winner since Marty Cordova took home the hardware in 1995. Other winners in team history include Tony Oliva (1964), Rod Carew (1967), John Castino (1979), and Chuck Knoblauch (1991). The five candidates below will attempt to end the Twins' nearly three-decade drought without a ROY winner. 

5. Royce Lewis, SS
Lewis is the highest-ranking prospect on this list, but his Rookie of the Year candidacy is complicated. Following his second ACL surgery, Lewis won't be on the field until the second half of 2022, and that's why he is lower on this list. He can return and significantly impact the line-up, especially if the team doesn't sign one of the top free-agent shortstops. If the Twins are in contention, Lewis can provide a second-half boost that might make it hard for voters to ignore. 
4. Edouard Julien, 2B
Julien was arguably Minnesota's highest-rising prospect during the 2022 season, and the team has already added him to the 40-man roster. In 113 games at Double-A, he hit .300/.441/.490 (931) with 19 doubles, three triples, and 17 home runs. His hot hitting continued in the Arizona Fall League, where he posted a 1.248 OPS with five doubles and five home runs in 21 games. He was named the AFL Breakout Player of the Year, and it looks like his bat is big-league-ready. Julien ranks lower on this list because other players are ahead of him on the depth chart, and he has yet to play at Triple-A. 
3. Simeon Woods Richardson, SP
Woods Richardson is the organization's highest-ranked pitching prospect who projects to pitch significant big-league innings next season. In 107 1/3 innings last season, he posted a 2.93 ERA with a 1.05 WHIP and 115 strikeouts. He only faced younger batters in 14 plate appearances this season since he didn't turn 22 years old until September. He's been a step behind other pitchers in the organizational depth chart, and that's why he sits at this spot in the rankings. 
2. Louie Varland, SP
Last season, Varland became the Twins' first back-to-back Minor League Pitcher of the Year since Jose Berrios. In 24 minor league appearances, he posted a 3.06 ERA with a 1.26 WHIP and 10.4 K/9. Currently, Varland is scheduled to start the year at Triple-A, but there are questions about the health of other Twins starters. If others are healthy, it might be more challenging for him to accumulate the innings needed to put himself in the ROY conversation. 

1. Matt Wallner, OF
Wallner is an exciting name to consider when examining the Twins' future. Alex Kirilloff and Trevor Larnach were considered better prospects than Wallner, but he may have passed them over the last year. His power profile comes with many swings and misses, with strikeouts in over 37% of his minor league at-bats last season. Still, Wallner's power is legitimate, as he combined for 35 doubles and 29 home runs between three levels last season. Wallner may not start the year in the big leagues, but he will be one of the team's first call-ups. 
Who has the best chance to win the 2023 AL Rookie of the Year Award? Leave a COMMENT and start the discussion.