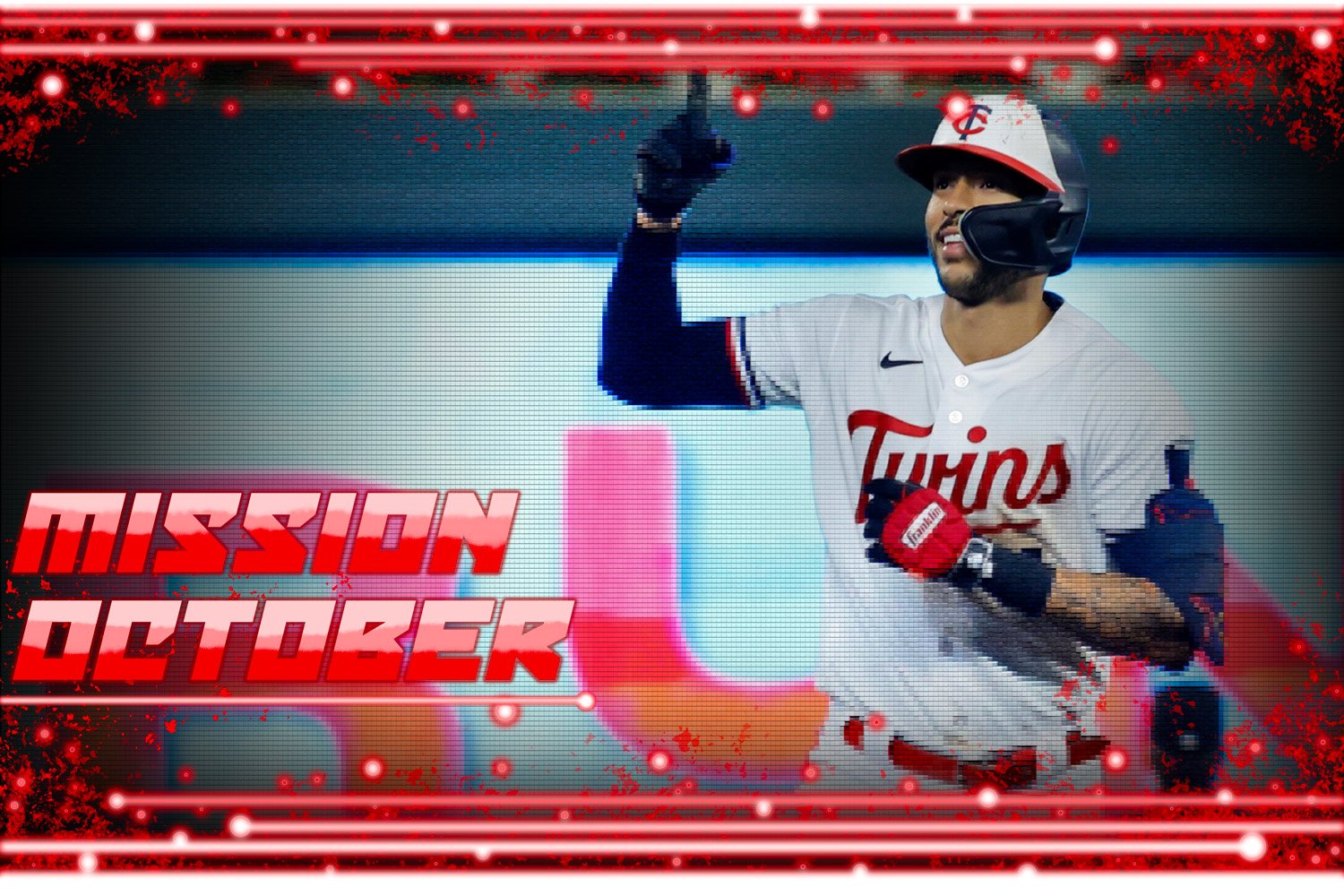 Image courtesy of Brock Beauchamp & Twins Daily
Back in May, the Twins first announced that Correa was dealing with plantar fasciitis, a lingering foot injury that takes time to go away. Time off his feet can help to deal with the immediate issues surrounding the injury, but it will likely take an entire offseason to recover. Twins manager Rocco Baldelli dealt with the injury during his playing career, and it didn't go away until he took the offseason to get off his feet. Unfortunately, other players deal with plantar fasciitis for the remainder of their careers. 
Correa has played in over 130 games for the third consecutive season but is putting up the worst offensive numbers of his career. In 132 games, he is hitting .230/.310/.402 (.712) with 29 doubles, two triples, and 18 home runs. His 94 OPS+ is the second-lowest total of his career behind the shortened 2020 season. He has played more games than any other Twins player, but the club might need to find ways to give him more of a break during the stretch run. 
The Twins gave Correa two consecutive days off last week after his injury seemed to impact his defense in back-to-back games. He was charged with an error last Monday and misplayed a ball on Tuesday that allowed a run to score. These were both uncharacteristic plays for a former Platinum Glove winner at shortstop, even if he has lost a step on the defensive side of the ball. His injury has also impacted his base running, as he has been arguably the team's worst base runner. 
Even with his struggles, Correa's offensive performance seems to be coming around since the calendar turned to September. In the month's first 12 games, he has gone 15-for-48 (.313 BA) with three doubles and two home runs. His .865 OPS is 130 points higher than any other month this season. Correa finished last season on a high note in September, and he's been known for being a strong performer in the playoffs. Now, the Twins hope Correa can hit his stride for an October playoff run. 
The Twins will need to try and find the balance of rest for Correa while also keeping him ready for the postseason. His schedule will likely include multiple days off in a row or sitting out a game if the club has an off day on the next day. The Twins have two remaining off days: Thursday, September 21st, and Monday, September 25th. The Twins likely give him the day off in the games before or after the off days to maximize his rest time. He's made it clear that he wants to be in the line-up regularly, even if his heel is bothering him. 
"I'm getting paid to play baseball, right?" said Correa to reporters. "If I feel like I can go out there and at least be a certain percentage where I can just play and try to help the team, I'm going to show up. I don't like being on the IL. I don't like sitting out."
Entering play on Monday, the Twins have 12 remaining games on the schedule, with the final three in the high altitude of Colorado. It seems likely for Correa to play in seven or fewer of the team's remaining games, including limited action during the Rockies series. The Twins can also give him time at DH to keep his bat in the line-up while also avoiding some of the strain on his heel. 
How much should the Twins play Correa over the season's final games? Are you encouraged by his offensive performance in September? Leave a COMMENT and start the discussion.