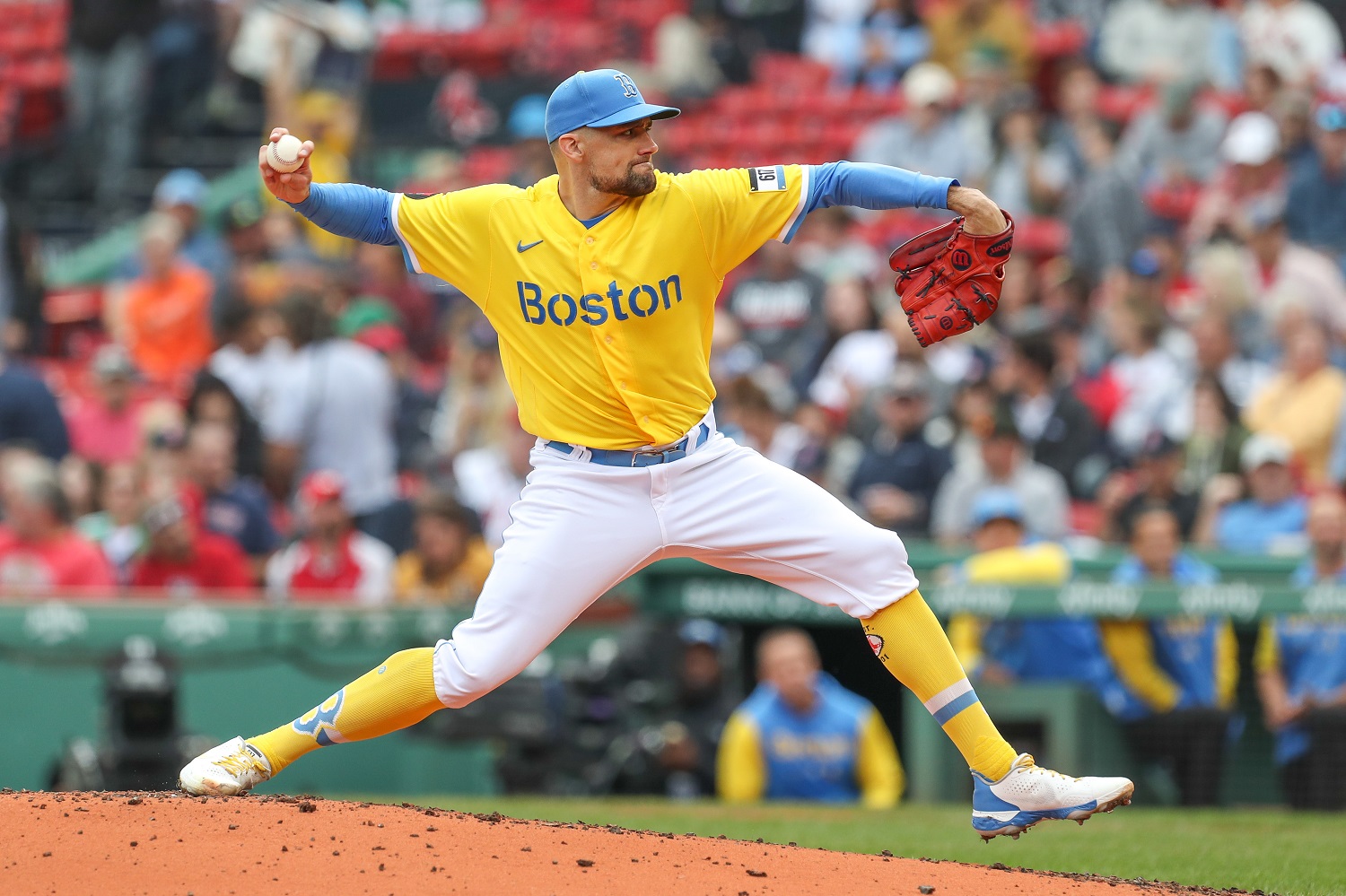 Image courtesy of Paul Rutherford-USA TODAY Sports
There was no question that Carlos Correa was the focal point for Derek Falvey and Thad Levine this winter. Rocco Baldelli wanted him back, as did superstar Byron Buxton. Everyone said the right things, but when the dust settled the Twins presented an offer that was never going to get it done and came up $65 million short.
Then Carlos Rodon went to the New York Yankees. Then Dansby Swanson went to the Chicago Cubs. Every top tier free agent Minnesota could have realistically been involved with sought other alternatives.
No longer is there a plethora of starting pitching, and the shortstop group is the same holdovers that Kyle Farmer was likely acquired to help avoid. Unless Jose Iglesias draws the eye of the front office, or some alien-induced reunion with Andrelton Simmons is on the docket, there aren't better options up the middle either.
Joey Gallo is a decent addition for a team that needed offense far too often last year, and while he likely makes moving Max Kepler a certainty, that should be viewed as a net gain. Christian Vazquez works behind the dish, and he'll take pressure off of Ryan Jeffers. There are still holes, however, and at least $40 million needs to be spent on filling them.
So what happens? How can the Twins try to salvage this offseason? 
1. Sign Nathan Eovaldi
Eovaldi will be 33 years old in 2023, and he's been healthy for a whole season just once since 2014. That said, he represents a player with the amount of risk Minnesota should be comfortable taking on. Whether Baldelli initially employs a six-man rotation or not, Eovaldi could find himself with opportunities for extra rest throughout the season thanks to depth such as Bailey Ober, Josh Winder, Simeon Woods Richardson, and others. When healthy, the former Red Sox starter can be elite. The velocity is still strong and his strikeout numbers are solid. He gave up too many home runs last year, but is just a season removed from Cy Young contention. With what is still out there, the Twins may have just one last shot to sign a starting pitcher.
2. Sign Will Smith
Really, there are still more than a handful of solid relievers left on the open market. The Twins goal should be to acquire at least two with high-leverage ability. I don't think they make sense as a landing spot for aging veterans such as Aroldis Chapman, Craig Kimbrel, or Zack Britton. Someone like Smith or a reunion with Michael Fulmer could work. Trevor Rosenthal may fit in this space if he's healthy, but it's the Astros World Series winner that should be prioritized. Smith has previously had multiple 30-save seasons, and although he has a 4.21 FIP the past two seasons, he was incredible with Houston down the stretch. There are lots of strikeouts to be had here, and Smith could certainly help Minnesota's relief corps as a whole.
3. Sign Brad Hand
The fit is a natural one. Hand is a Minnesota native and would give the Twins another lefty out of the pen. He posted a strong 2.80 ERA for the Phillies last season, and while his secondary numbers were down, the Twins could make some tweaks to return strikeout performance back to where it was previously. Hand hasn't lost much in the way of velocity, and he's a big slider guy which is something this front office has consistently targeted.
4. Trade for Willy Adames
There were a few names I considered here. Brandon Crawford is being pushed off shortstop in San Francisco, but I can't see the Giants pulling the band-aid off and flipping a fan favorite like that. Ha-Seong Kim could be available with the Padres acquiring Xander Bogaerts, and while they have Fernando Tatis Jr. returning at some point, the trio could be kept with Manny Machado having an opt out and Tatis likely moving to the outfield. Milwaukee has been linked to talks of shedding salary, and while they now don't seem to be trading Corbin Burnes or Brandon Woodruff, Adames could still be available.
Adames is in line for a $9.2 million salary through arbitration per MLB Trade Rumors projections, and he owns a career 111 OPS+. His 31 homers were a career-high last season, and although Farmer brings a bit of pop to Minnesota's lineup, this would take that to another level entirely. Someone has to replace Correa's production, and that was already in the context of a lacking offense. Adames has only played shortstop, and maybe the Twins don't love that, but neither Royce Lewis or Brooks Lee are a slam dunk to stay there.
Although this isn't close to what fans would've hoped for at the beginning of the offseason, would this be enough to satisfy going into the year?