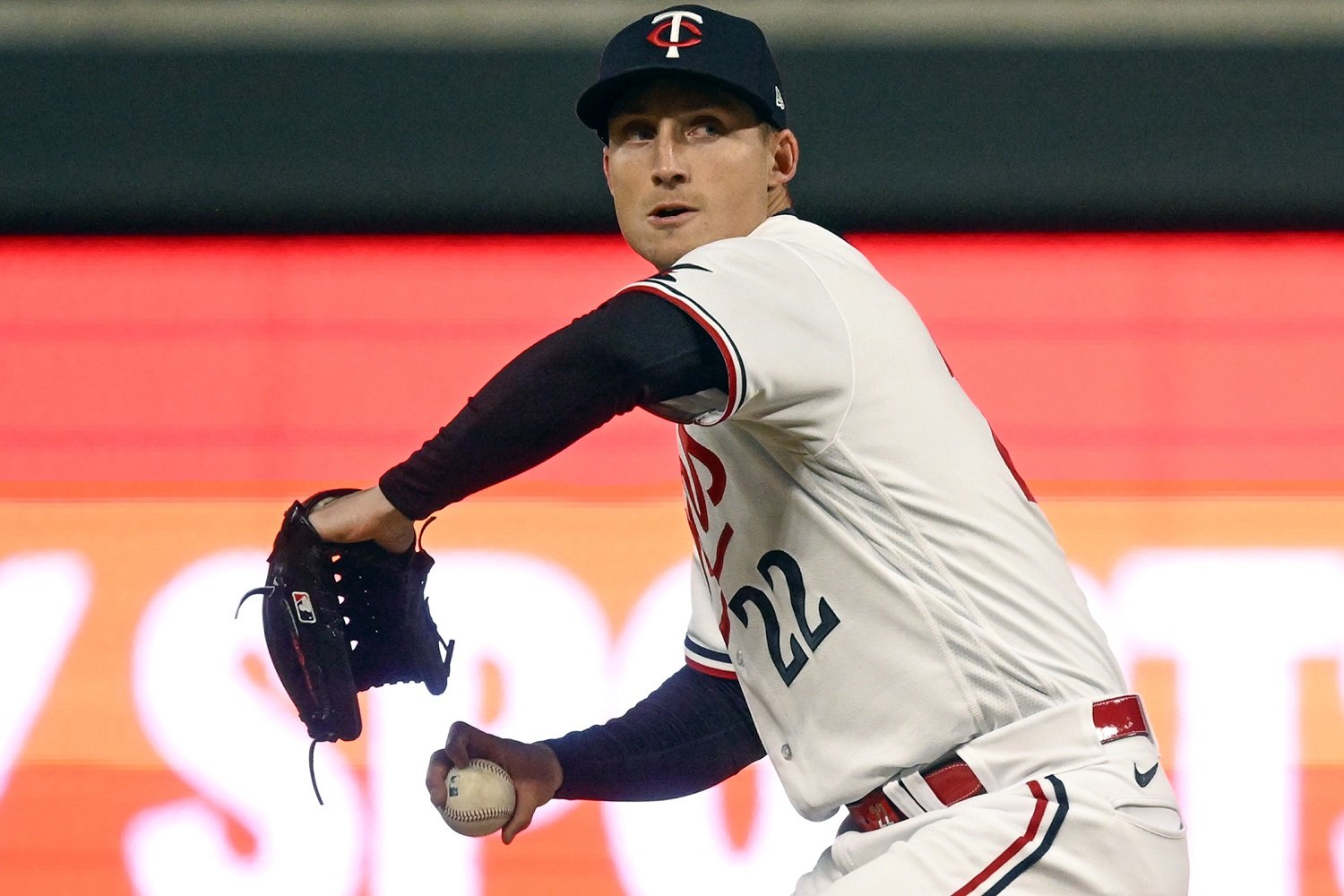 Image courtesy of © Nick Wosika-USA TODAY Sports
Fans witnessing the struggles of Griffin Jax in 2023 might be fighting off memories of 2022 Emilio Pagán. Both pitchers have been disappointing, yet the analytics wonks still claim they're good. However, when those wonks start talking about their underlying numbers, they're really talking about separate concepts between the two pitchers. Jax's numbers are far more encouraging than Pagán's are or were.
Without referencing a single number or statistic, I will walk through how "Trust the numbers" differs between the two. Instead, I will just talk baseball to contrast them for the skeptics out there. Let's start with Pagán.
Mostly, when people talk about Pagán's underlying metrics, they're talking about the quality of his pitches. He throws with good velocity, and his pitches have a lot of break. Because his pitches are somewhere between good and nasty, he can get a lot of swings and misses—in theory—and swings and misses mean strikeouts: the most surefire way of recording an out.
Pagán's issue, though, is that a few times a game, a pitch doesn't break the way he wants it to, and it often results in home runs: the most surefire way of recording a run. He will also miss the plate more often than a late-inning reliever should.
So, when Pagán's underlying metrics are discussed and people have hope that there is a lights-out reliever hiding somewhere inside of him, what they're counting on is for his ability to be harnessed. In a vacuum, he has the tools to be a great reliever based on his pitches. The issue for the team and the pitcher is channeling those pitches not to give up 400-foot homers or issue bases-loaded walks.
Jax, on the other hand, has other stats highlighted. Sure, many talk about the quality of his pitches, especially his fastball and slider. However, the primary topic when discussing his stats this year are the quality of his batted balls.
Pitchers who give up hard contact are likelier to struggle than pitchers who give up weak contact. Ask Greg Maddux next time you see him. You can still be a good pitcher giving up a lot of hard contact, but it's much easier to record outs on slow rollers to second base than line drives hit over the second baseman.
Much of the contact made off of Jax's pitches this season has been soft. However, he's still giving up a lot of runs. Now, he hasn't been perfect, and he's given up some hard-hit balls and walked too many opponents, so he can't be absolved of all of his performance. Nonetheless, he's been largely successful at preventing hard contact. For some reason, though, a lot of that soft contact is being converted into hits.
The nerds and their spreadsheets would be led to believe that over the course of an entire season, those softly-hit balls would be converted into outs far more often than they have been to this point. Of course, the human element is also at play here, as seeing all of those runs being scored on his watch may discourage him, regardless of the expected result. Furthermore, he simply needs to strike more guys out and take luck and fielding out of the equation.
Still, believers can hold on to the idea that, more often than not, he will come across outs on balls in play than he has so far this season. If he could strike more batters out, that would also be helpful, but that's a discussion for another time.
In both of these cases, analysts may claim that "his underlying numbers are better than his performance," but the meaning differs based on which player is being discussed. For Pagán, it means "He throws great pitches, and if the coaches can mold him into leaving fewer balls over the middle of the plate, he can be good." For Jax, though, it means "If he keeps doing what he's doing right now, things should start breaking his way. 
Neither may actually be true in practice, but the numbers are dreaming big on Pagán. They're reassuring for Jax.
There, see, no numbers and no stats, just baseball. I even refrained from using the number 95 when describing Pagán's fastball velocity because I keep my promises.