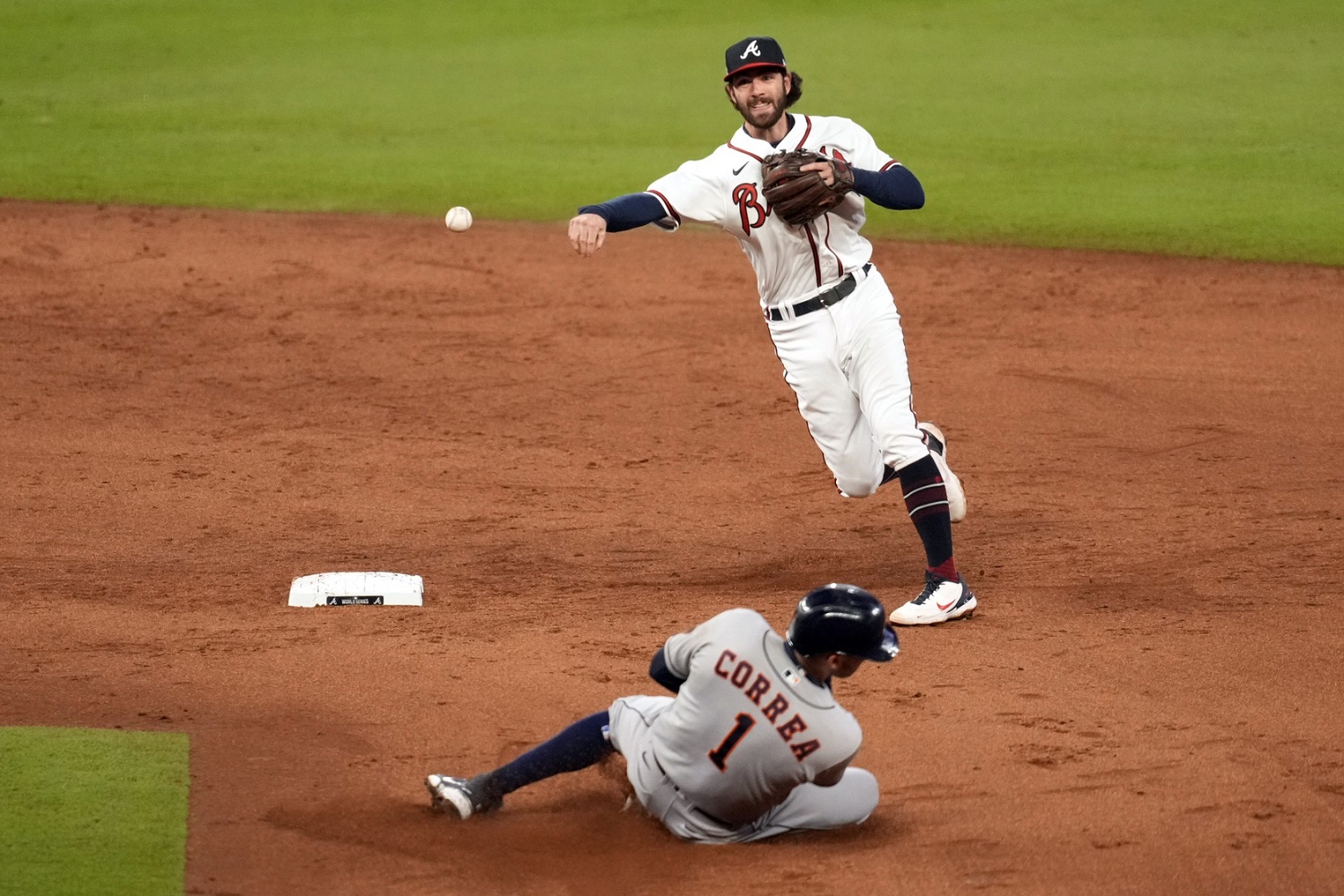 Image courtesy of Dale Zanine-USA TODAY Sports
Carlos Correa has clearly been the team's focus throughout the offseason. However, as the team awaits Correa's decision, other free-agent players have signed contracts with other clubs. This situation would leave the Twins with limited options if Correa picked another club like the Giants or the Cubs. There were four top-tier shortstops when the offseason began, and now two names remain. Minnesota can pivot to Dansby Swanson, but he is a different type of player than Swanson.
Swanson's Lack of Track Record
Like Correa, Swanson was the number one overall pick, but the D-Backs took him out of college. He spent his first seven big-league seasons in the Braves infield and combined to post a .738 OPS with a 95 OPS+. During the 2022 season, Swanson put it all together on both sides of the plate. He hit .277/.329/.447 (.776) with 32 doubles and 25 home runs. Defensively, he ranked third among NL shortstops according to SABR's Defensive Index and won his first Gold Glove. Unfortunately, his lack of offensive track record should make teams leery of how he will age. Clubs must decide if last season was an outlier or if Swanson has put it all together at age 28. 

Correa's Familiarity with the Team's Core
Minnesota got the opportunity to take Correa for a test drive last season, which helped the club see what he means to the team's core. He provides leadership on and off the field, with many of the team's young players viewing him as a mentor. Correa is close to Byron Buxton, Jose Miranda, and other key players who will impact the organization over the next decade. Swanson might be able to build those relationships, but Correa already has an advantage in this area. Correa's baseball IQ is off the charts, which will help him age well and impact future prospects entering the Twins' core. 

Face of the Franchise Potential
Swanson is only seven months older than Correa, but their baseball careers have taken remarkably different paths. Swanson has been a role player on some strong Braves teams over the last decade, but it took him time to put it all together. Correa's career WAR is over 2.7 times higher than Swanson's. Both players have been starting shortstops for a World Series champion, but Correa has played over 40 more postseason games with an OPS that is 128 points higher. For the bulk of the next decade, the Twins and their fans would be able to look to Correa as the best player on the roster. He is the type of player to build a franchise around. 

Swanson is clearly on Minnesota's radar, but it might be the team doing its due diligence. It will take a significant financial commitment to sign either player, but Correa is a different caliber player than Swanson. If the Twins miss out on Correa, the front office should only turn to Swanson if his market significantly declines in the weeks ahead. 
Does it make sense for the Twins to pivot to Swanson? How much should the team be willing to pay Swanson? Leave a COMMENT and start the discussion.