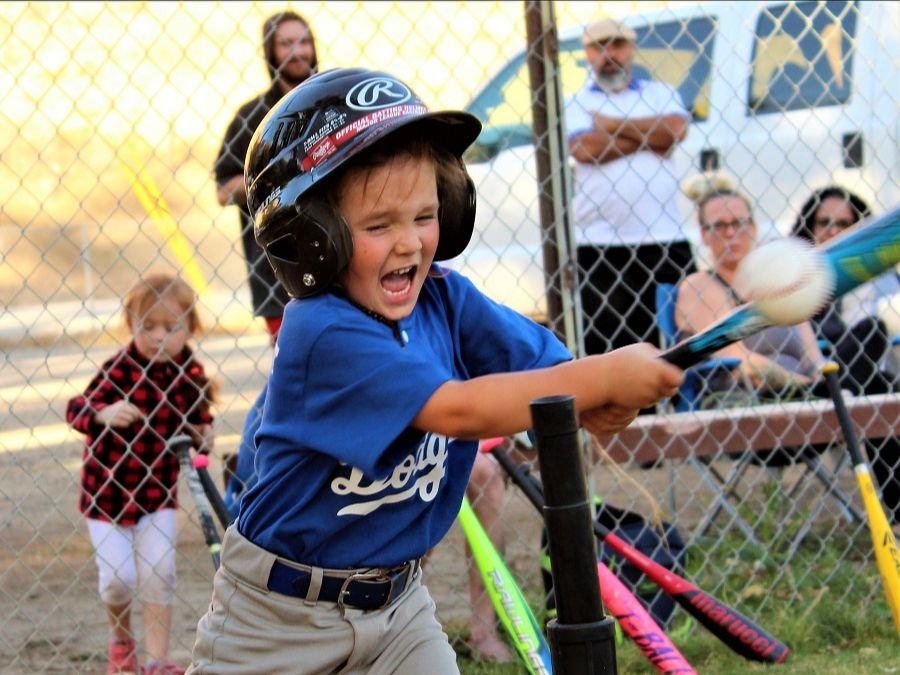 Image courtesy of Elisabeth Wales/Unsplash. Pictured: Oliver Mathews, 7, smashes an RBI single the other way off the Jugs 0400 in August 2022 before getting an orange slice from his mother.
The Tampa Bay Rays were in a jam on Thursday when starting pitcher Yonny Chorinos was a late scratch. With a quick afternoon turnaround following a night game, Tampa opted to give the bullpen a rest and turned to the Jugs A0400 Hit Like a Pro Batting Tee to take on the struggling Minnesota Twins.
It was the right call.
The inanimate object, $59.99 from Dick's Sporting Goods, notched its first MLB victory, going six strong innings in a 4-2 defeat of the slumping Twins.
"It had us off balance from the jump," said Twins manager Rocco Baldelli. "And when we made contact, it was usually right at someone. Tip your cap to the Jugs A0400, it had us guessing all day."
The simple plastic/polymer rod gave up a long solo home run to Minnesota shortstop Carlos Correa, but that was the only run it allowed. Michael A. Taylor added a solo shot in the eighth off Colin Poche.
"People say the hardest thing to do in professional sports is to hit a baseball, and they're 100% right," said Twins outfielder Trevor Larnach. "Doesn't have to be Nolan Ryan or Greg Maddux throwing it, either. Once that ball gets put on the tee, anything can happen. Just have to have a short memory and move on to the next game."
Rays manager Kevin Cash was asked why he removed the Jugs A0400 from the game, given that it cannot feel fatigue or pain.
"If we returned it to Dick's before 5pm (Thursday), we could get a whole refund. With traffic the way it is here, we didn't want to take a chance and make sure we could maintain our financial flexibility down the line."
Meanwhile, it doesn't get any easier for the miserable Twins offense, as they travel to Toronto for a three-game series where they're expected to face Yusei Kikuchi, a TBD Little Leaguer who's trying his best, and Rex, a friendly dog who drops the ball at the plate and then ambles back to the dugout.