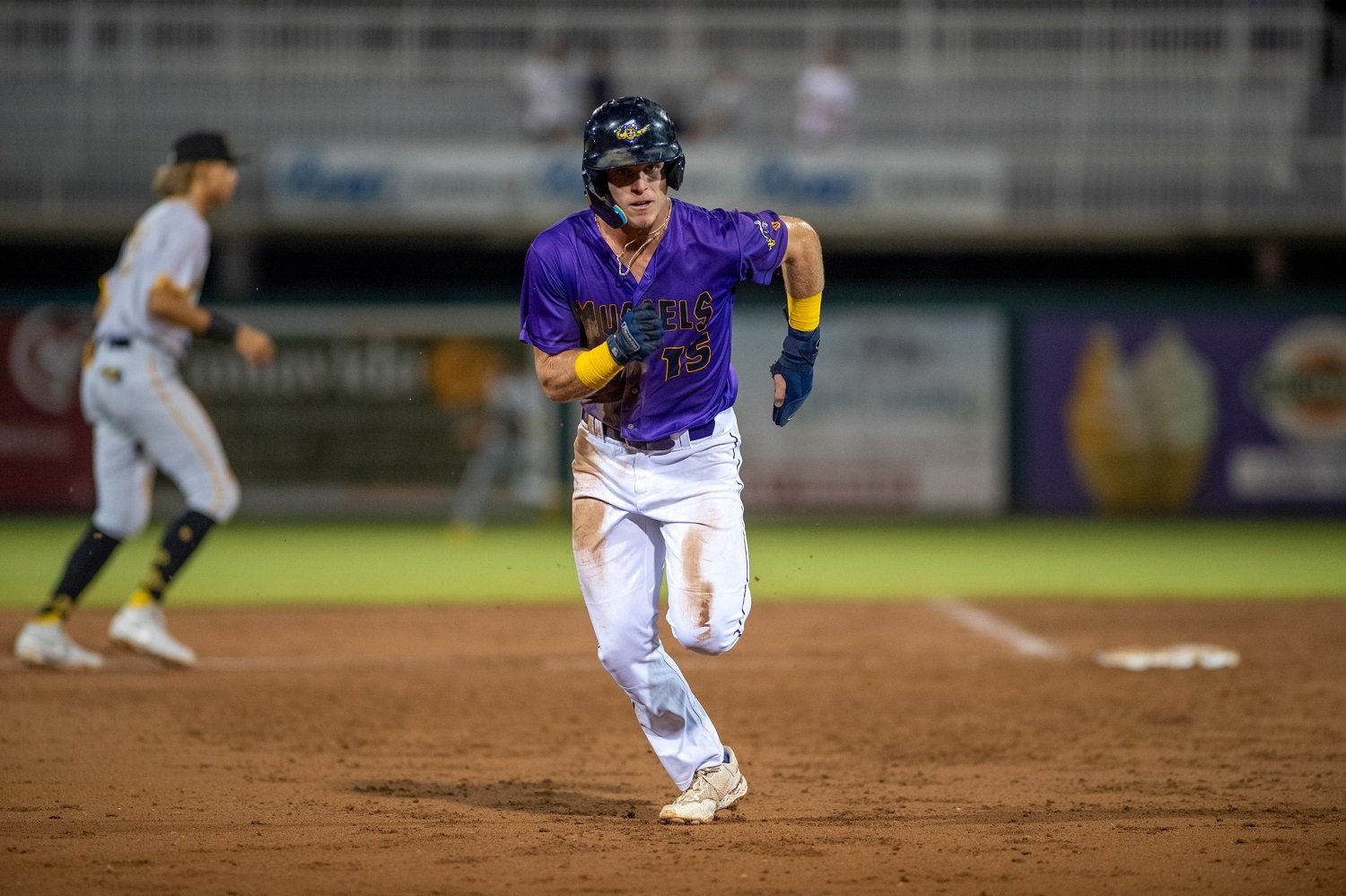 Image courtesy of William Parmeter
While Paul Skenes and Dylan Crews were the talk of the top pick, Wyatt Langford, Max Clark, and Walker Jenkins were all considered worthwhile top picks in many years. Minnesota stayed true to their board in grabbing Jenkins, and if early returns are anything to dream of, he's not the only one to be excited about.
Jenkins has been everything expected and then some. Playing at both the rookie ball and Single-A levels, he looked like the game was too easy. Across 26 games, Jenkins slashed .362/.417/.571 with five doubles, four triples, and three home runs. He commanded the zone as a player well above his age, posting a 14/9 K/BB.
If Jenkins was expected to be this good, he has brought many of his draft mates.
Second-round pick Luke Keaschall, taken out of Arizona State, has graduated to High-A Cedar Rapids. Playing for a championship in his first season, Keaschall has also been an integral part at each stop. In 31 regular season games, he slashed .288/.414/.478 with 10 doubles, a triple, and three homers. He consistently puts the ball in play and made quick work of Low-A Fort Myers.
The third-round pick, Brandon Winokur, was deemed a raw, five-tool talent. His .884 OPS across 17 games in rookie ball was highlighted by five doubles and four home runs. He didn't jump up as quickly as Jenkins, but there should be expected to be more of a developmental curve here. Winokur is a mature young man who presented well in his limited professional action.
The Twins took a bunch of pitchers. Most weren't forced into significant playing time out of the gate. While a handful appeared in Complex or Florida State League action, it's far too soon to evaluate them.
Former Penn State infielder Jay Harry also looked the part early. In 30 games, Harry slashed .339/.434/.468. He's not much of a power guy at this point, but nine doubles showed an ability to find gaps.
Neither of the Twins' last two picks, both high school position players, signed, but neither Sam Parker nor Ashton Larson were taken as anything more than a fallback option. 
Minnesota went heavy on pitching in this draft, so how the arms, especially youngster Charlee Soto, develop remains to be seen. The organization couldn't be happier for the few hitters they did take.
It's worth wondering if Jenkins starts at High-A in 2024, and that would make a meteoric rise similar to Orioles' Jackson Holliday plausible. If Jenkins gets to Triple-A or even masters Double-A next season, it would be hard to see him as anything but a big-league option in 2025.
Both Keaschall and Harry might have been safer picks from the standpoint of their veteran status coming out of college, but to see each acclimate so quickly is nice to have when looking for future depth options. Being able to play at advanced levels so quickly should do wonders for their confidence and future development.
If the Twins hit on this draft class from a pitching standpoint, anything like they have with the bats, it could go down as one of the best in the Derek Falvey era.