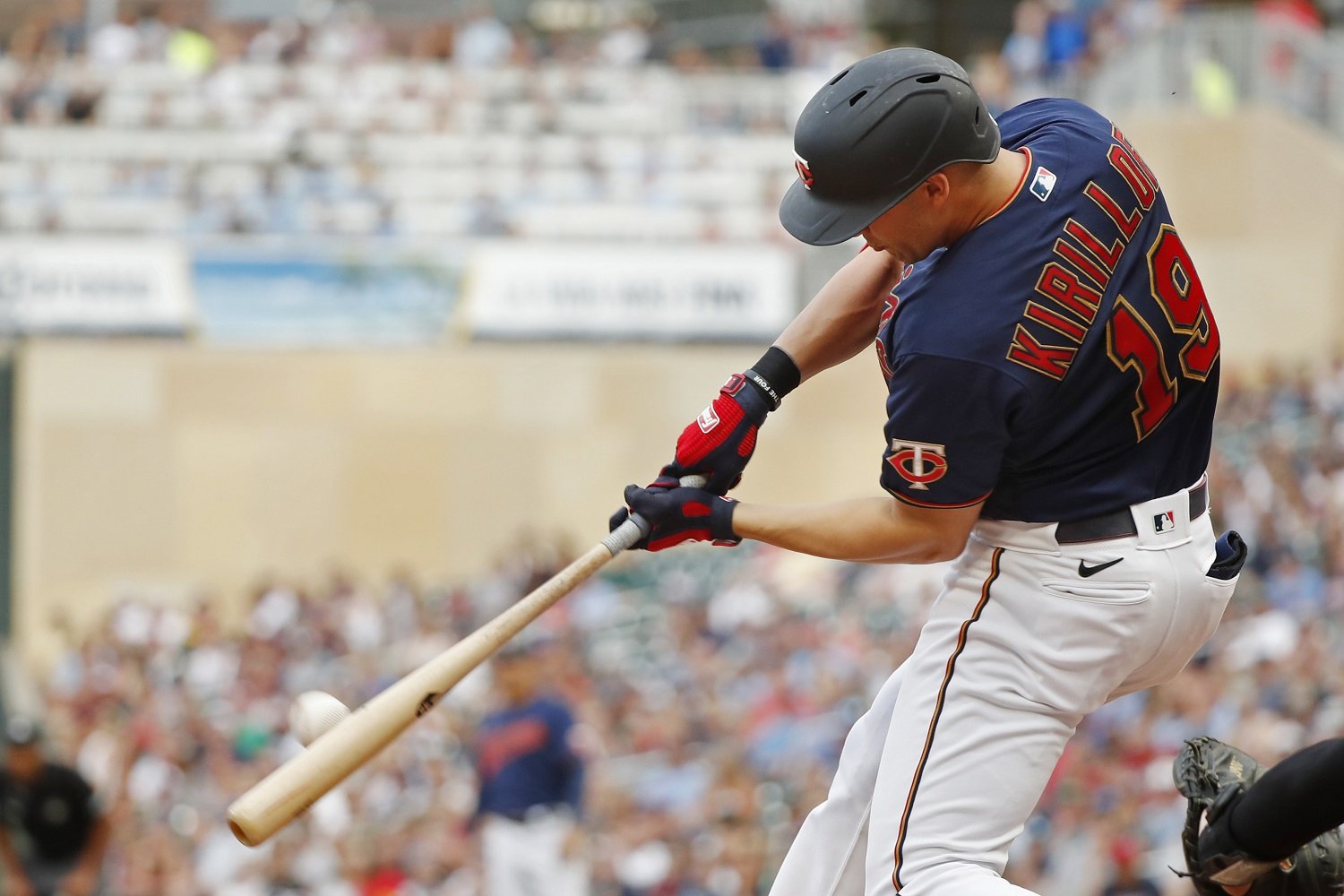 Image courtesy of Bruce Kluckhohn-USA TODAY Sports
For now, the Twins have yet to place Alex Kirilloff on the injured list, but Rocco Baldelli indicated he would be re-evaluated prior to Minnesota facing the Detroit Tigers, and that the pain had gotten to the point where Kirilloff could again not swing a bat.
When he was demoted to Triple-A earlier this season, Kirilloff owned a paltry .172/.226/.172 slash line. It was just a 10-game sample size, but he had zero extra-base hits and a 12/1 K/BB. By any statistical measure, it was a nightmare start. Considering last season's surgery was supposed to do the trick, it's becoming increasingly worrisome that despite a recent check-in to suggest things were physically fine, he's unable to perform to the fullest extent.
Back in April, it was reported that Kirilloff had shut down his offseason training program due to pain, but was good to go to start Spring Training in March. Prior to playing for the Saints, Kirilloff received a cortisone shot in mid-April. That's been largely a route for pain management rather than actually fixing the issue, so it always remained curious as to when this problem could again flare up.
Returning to the Twins in mid-June, Kirilloff played 13 games for Minnesota throughout the month and posted a .790 OPS. The batting average was there, but he generated just six extra-base hits including only a single home run. The month of July went even worse, unfortunately. A .254/.303/.366 slash line suggested that the ability to drive the baseball was again all but gone. Kirilloff had just four extra-base hits in 21 games last month, split between doubles and homers.
There does seem to be some understanding of his limitations while Kirilloff continues to utilize the whole field when facing opposing pitchers. If his wrist doesn't allow for consistent forearm strength against velocity, utilizing the opposite field makes a ton of sense. He hasn't been entirely pull happy since his return, and whether by design or happenstance, that's a plan that can work.
The problem for both Kirilloff and Minnesota is that this outcome saps production and so much of the value in his game as a whole. He's not a defensive stalwart, even at first base where he should find a home, and being a singles hitter is not who he strives to be. Kirilloff has basically never been able to flash the power potential he provides due to lacking health from the moment he's arrived in Minnesota.
Where both parties go from here remains to be seen. During the season Minnesota's goal was certainly to have the slugger available to him. He's also been told through additional imaging that things remain status quo. There's no reason to cut his hand open for the sake of doing so, but any number of new opinions must be sought in order to find the root issue. Give it to Kirilloff for attempting to play through the problem and seeking a better outcome. Both sides can try to limp this thing through the Postseason in hopes of finding whatever value there is to be had, but this isn't something that can go on forever.
For now, Minnesota has virtually never seen a fully healthy Alex Kirilloff at the Major League level, and the more this cycle goes on one has to wonder if we ever will.