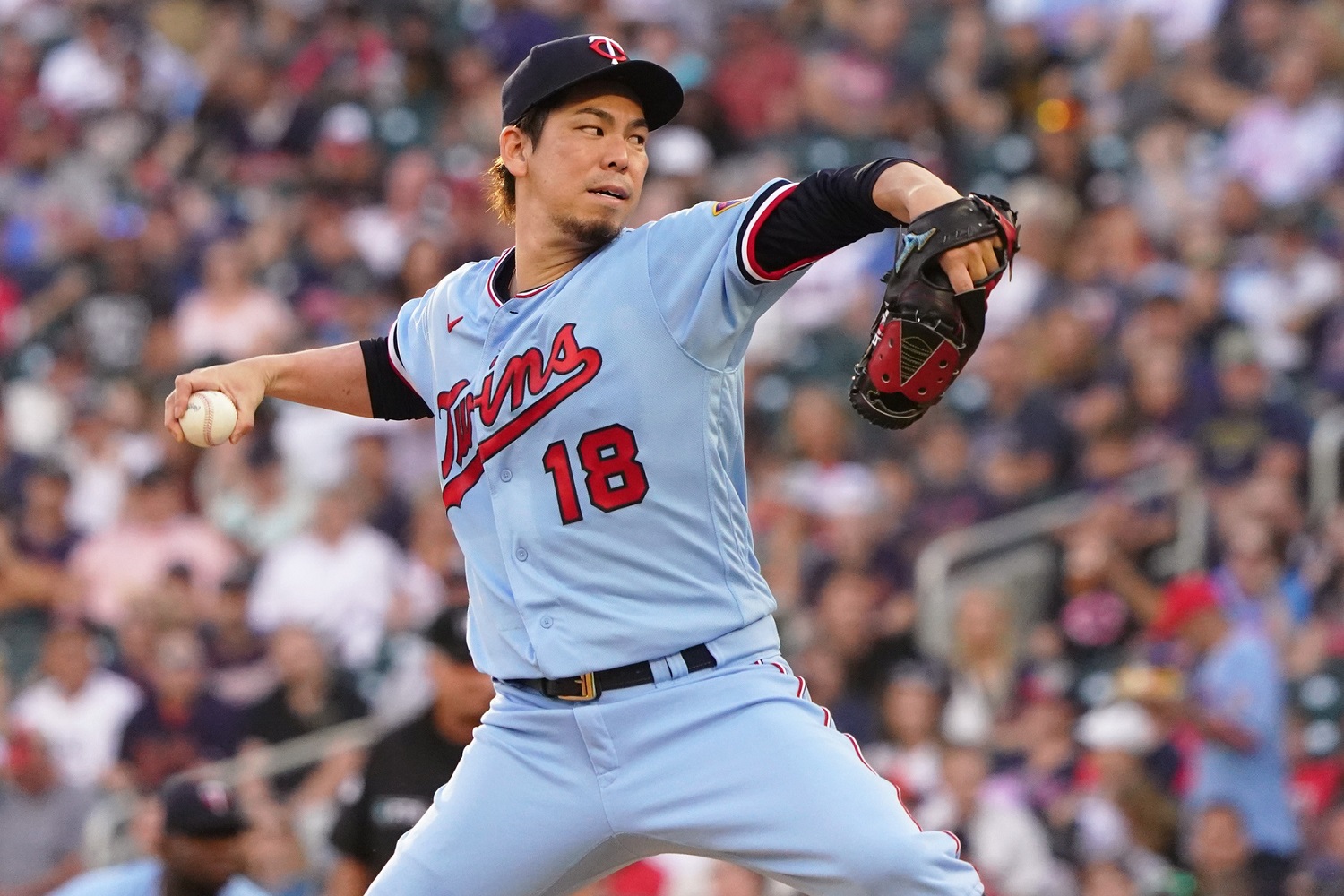 Image courtesy of © Nick Wosika-USA TODAY Sports
As opposed to their approach to free agency, the Twins have shown more flexibility in trading for players on longer deals, especially pitchers. Some of these "longer deals" are arbitration years, again mitigating risk, but Kenta Maeda had four years remaining on his deal (though it was an incentive-laden deal), and Sonny Gray had at least a buyout for 2023 if he broke down or didn't perform. 
It appears that the team vastly prefers making trades for players with team control, targeting those players over one-year or half-year rentals, which can explain some inaction on the trade market, especially around the trade deadline. 
The table below excludes some trades that were for very marginal players (including the most recent trade for six years of A.J. Alexy ) or players traded for cash, but I still kept Ildemaro Vargas in the table because I like typing his name.
As can be seen, very few of their trades have been for players in the final year of their contract. Michael Fulmer and Sergio Romo were deadline deals in which the Twins gave up marginal prospects, and the Twins signed Romo to a contract that offseason (and still could do the same with Fulmer this year). Jaime Garcia was hilariously flipped a week after he was acquired. Sandy Leon was a minor league veteran traded for another minor league veteran. Gary Sanchez was acquired to fill a hole at catcher, but also to offset the contract dump that sent Josh Donaldson to the Yankees, and he came to Minnesota with Gio Urshela, who had two years of control.
Other than those four deals that cost the Twins very little, every other trade for an MLB player brought back players with multiple years of team control. These types of deals are much more palatable to the team and are clearly their priority when trading for major league assets. 
They seem to not value a single year of team control as valuable enough to give up any of their top prospects, or most recently, Luis Arraez . As a bonus, the years under team control, whether through arbitration or contracts signed with their former teams, are often quite team-friendly.
Similarly, they work to sign current players to team-friendly contracts, though those are rarer, having only happened six times. Three of the current holdovers from Terry Ryan's time are only on the team because of extensions signed by the current brass. In 2019, Max Kepler and Jorge Polanco signed five-year contracts with team options. Even if they did not work out, the total money devoted to the two was a low risk. The third holdover on an extension is Byron Buxton, who also signed a team-friendly deal at $15 million guaranteed over six years.
Most recently, the team signed Chris Paddack to a three-year extension for $12.5 million , hoping that he rebounds well from his second Tommy John surgery, another low-risk move given the money.
 The other two extensions look, in order, rough and laughable. Miguel Sano signed a three-year extension after his huge 2019 campaign with an option for 2023 that was declined. Randy Dobnak, who signed a five-year, $9 million extension with two team options. Much has been made about the move, though with an average of under $2 million per year, who cares?
So that's it. That's how the Twins have chosen to construct their rosters since 2017. It's fairly straightforward. Develop a team of young, cost-controlled talent, target veterans to when needed, trade for players with multiple years of team control, and fill in the rest of the holes with one-year deals, except in very specific circumstances. This approach leaves a good deal of flexibility in both monetary and prospect capital. However, it still has to work, and those assets need to be spent effectively. 
Seven years in, the group has a team and farm system completely of their own construction. They spent seven years creating space to take a big plunge, and now it's happened with Carlos Correa. Going forward, the club's performance will be entirely dependent on moves made by the current regime.
Does anything stand out to you after having seen these transactions laid out? How do you feel about the way that Falvey and Levine have built this team?