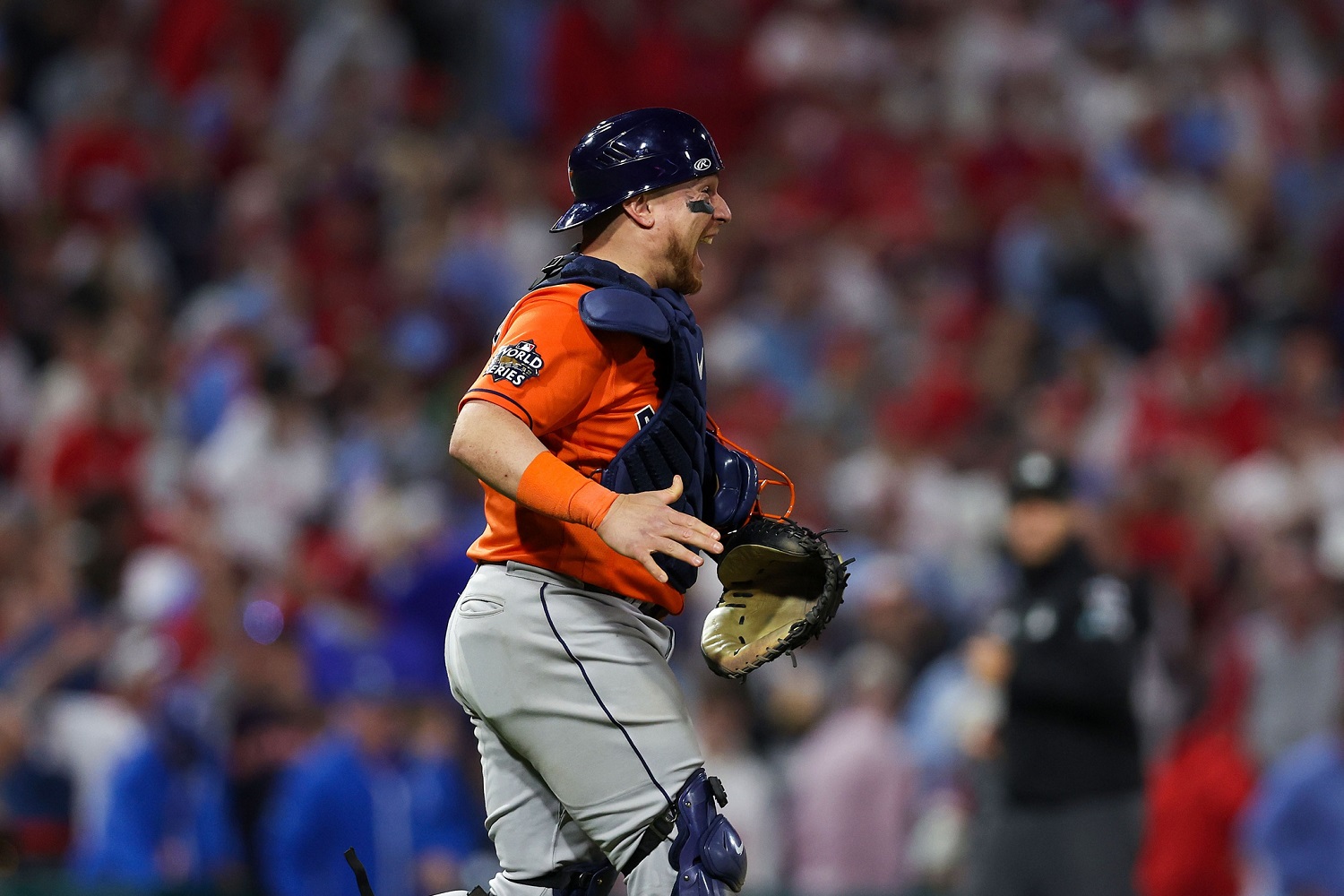 Image courtesy of © Bill Streicher-USA TODAY Sports
The core Falvey Philosophy is to fill out most of the Twins roster from their young core, but it is rare to see a team that manages to fill all areas of the roster with products of its own farm system, and the Twins are no different. The club generally does an adequate job of identifying areas of need and making moves to fill them--though the mileage on the moves may vary. Matthew Trueblood had a great piece on this, so I won't repeat his ideas in terms of the philosophy of said moves, but here are some examples. 
Coming off of a year in 2016 during which the catcher position was manned by Kurt Suzuki (on an expiring contract), Juan Centeno, and John Ryan Murphy with no imminent replacements, they signed Jason Castro to a three-year deal. The deal largely paid off, as Castro manned the backstop position serviceably and was a fixture in the lineup for three years. 
The club made a similar move ahead of the 2023 season signing
Christian Vázquez, given their absence of a catcher not named Ryan Jeffers and no clear options in the high minors.  We'll see how it works a second time around.
Heading into 2019, the club was in clear need of a third baseman with Miguel Sanó slated to miss the beginning of the season, at minimum. This led to the signing of Marwin Gonzalez, and given his positional flexibility, they were willing to go to two years to bring him in and find a role for him after Sanó's return.
In 2018, seeing a void in the bullpen both for that year and the future, the team sprung for Proven Closer™ Addison Reed, among others. The Reed signing is tied for the second-longest contract given to a pitcher in the Falvey-Levine era, and it went quite poorly, with Reed throwing 54 mediocre innings before his arm fell off, after which he never threw another Major League inning.
The Reed signing may have played a part in the group's hesitancy to sign a pitcher of any kind long-term, because the only other pitcher signed for multiple years that they signed was Michael Pineda, twice. The first Pineda deal featured one rehab year in 2018 before paying him a full salary in 2019. He re-signed before the 2020 on something of a sweetheart deal due to his apparent appreciation of the team and his PED suspension. In both instances, the team had long-term holes in the rotation, so bringing in Big Mike filled a clear need at a reasonable price.
They have shown some willingness to take risks on these veteran fill-ins, hoping either for bounce-back years or healthy seasons from oft-injured players, such as in the most recent signing of Joey Gallo or 2022's signing of Chris Archer. This risk is often associated with their tendency to let the market play out. With fewer teams with which to compete, they can sign the remaining players at lower prices, which is how they managed to sign Josh Donaldson and Carlos Correa, twice..  
Those remaining players are often still available for one reason or another. Perhaps the greatest risk was taken on Correa in 2022, though he is the best signing in the team's history. If he were to have suffered catastrophic injury in 2022, the club would likely need to pay him $70MM over the following two years. Still, it was a risk that they were willing to take to effectively employ a top-3 shortstop as a placeholder for Royce Lewis .
Do you have a favorite veteran signing for the Twins over the last 7 years?