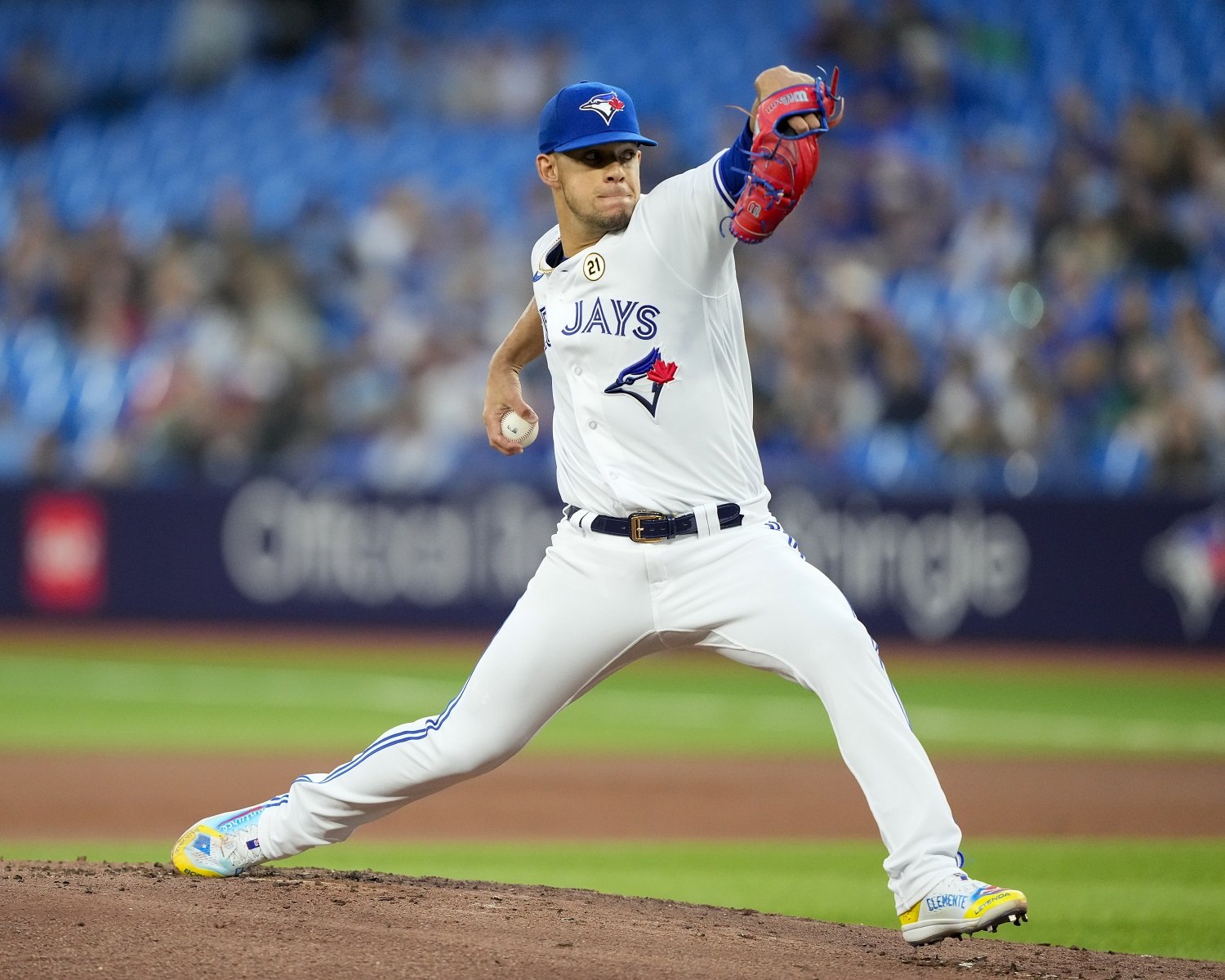 Image courtesy of Kevin Sousa-USA TODAY Sports
It's interesting to think how much has changed since the Twins last played playoff baseball. Sure, Minnesota hosted the Houston Astros at Target Field back in 2020 when Josh Donaldson couldn't go and Alex Kirilloff made his major league debut, but no fans were in attendance. The last true playoff series Minnesotans got to partake in was a 2019 series against the New York Yankees.
After dropping the first two games against New York, one of which was the Randy Dobnak start, Minnesota returned home only to fall 5-1 in a game in which Jake Odorizzi took the ball. This team couldn't have seen more upheaval, and knowing they'll host a three-game series against a wild card opponent with a better record, we can continue keeping tabs on who that might be.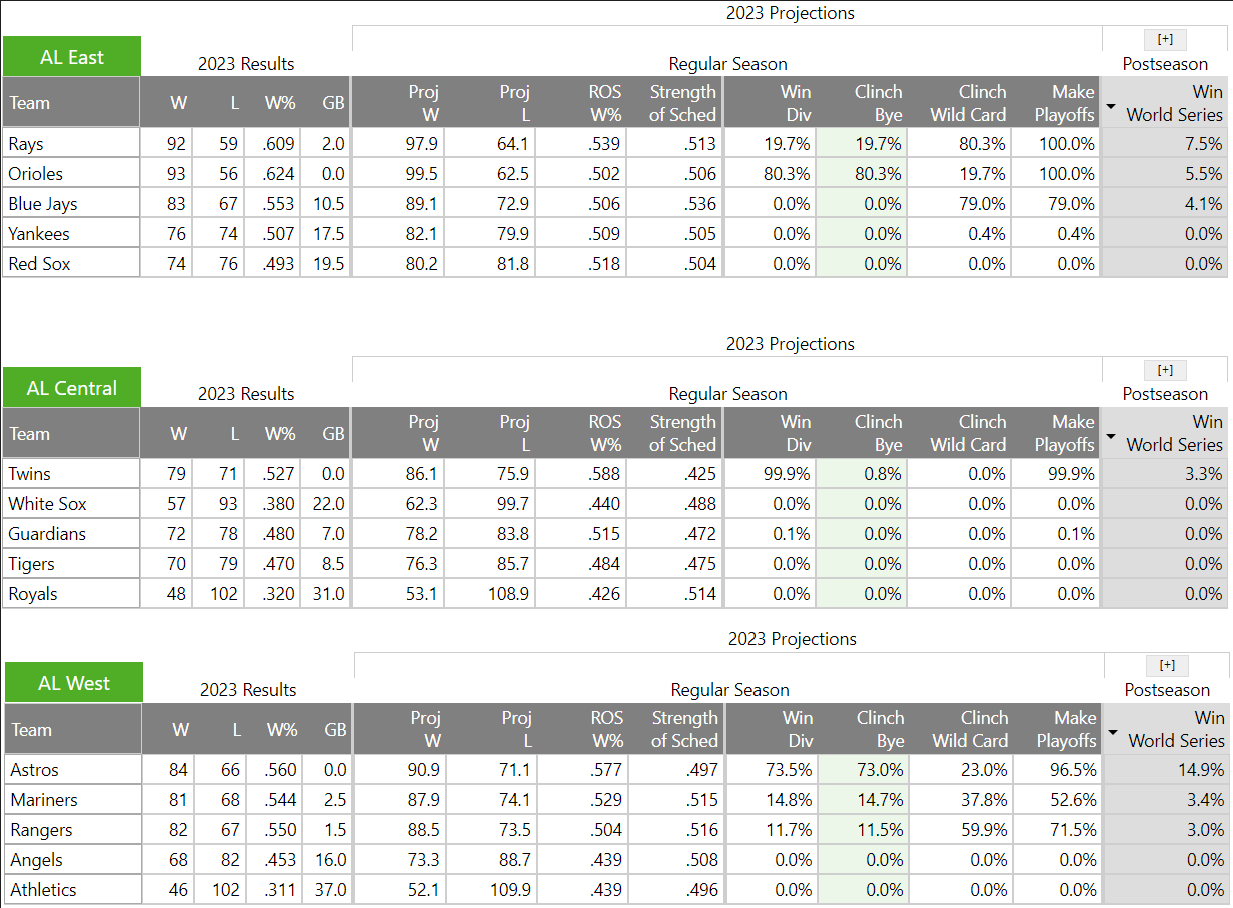 Baltimore Orioles
Playoff Odds - 100%
Leading the AL East by two games, the Orioles weren't featured in this space last week. They clinched on Sunday during a win against the Rays, and they currently hold a two game lead over their closest competition in the division. It's highly unlikely, if not impossible, for Minnesota to face the Orioles, but the rebuilt franchise has oodles of young talent. Heston Kjerstad was promoted this week, while Adley Rutschman and Gunnar Henderson have been producing all year. Before taking a weekend series against the Rays, they dropped two of three at home to the Cardinals. As much as Royce Lewis would be a fun Rookie of the Year, Henderson all but has that wrapped up and will look to make his mark in the postseason.
Tampa Bay Rays
Playoff Odds - 100%
Last time we checked in with Tampa Bay they already had guaranteed playoff odds, but they had yet to clinch. As of Sunday, in a game they lost against Baltimore, the Rays found themselves clinching a berth in the postseason. This week Tampa grabbed two of three on the road against Minnesota while dropping two of three at Camden Yards. Kevin Cash's team is in contention to win the AL East, but they currently trail by two games to the team that just got them over the weekend.
Houston Astros
Playoff Odds - 96.5%
If there's a team from the west that has felt like they would be there, it continues to be the Astros. As the reigning World Series champions, there's not enough that can be said about familiarity. If there was a theme for the week though, it was Dusty Baker's team leaving the door wide open. Facing the Oakland Athletics and Kansas City Royals, Houston went just 1-2 against each. With an opportunity to put some serious breathing room between them and the competition, they did as little as they could.
Toronto Blue Jays
Playoff Odds - 79.0%
A slight decrease from a week ago, it was a tough week for the Blue Jays. While they are coming off a sweep against the Boston Red Sox over the weekend, they started the week off by losing four in a row to the Texas Rangers. The AL East's third team was crushed at home by Texas, and gave up 10 runs in two of the four contests while allowing nine in a third. The lead in the wild card over Bruce Bochy's team is down to just a half-game, and Toronto has to be feeling the heat.
Texas Rangers
Playoff Odds - 71.5%
Trading places with the Mariners from last week, Texas jumped their playoff odds by over 15%. Sweeping the Blue Jays in Canada was huge, but dropping three to a mediocre Guardians team soured their opportunity to run away with things. The Rangers gave up 21 runs in two of the three games against a Cleveland team with an awful offense, and the pitching left plenty to be desired. Max Scherzer isn't coming back during the regular season, and he's probably unlikely to pitch in the postseason as well. Texas will need the hot hitting of Corey Seager and Mitch Garver to continue if they want to make any noise at all.
Seattle Mariners
Playoff Odds - 52.6%
Dropping roughly ten-percent from last week, Julio Rodriguez and his hot streak still couldn't keep the Mariners afloat. This week saw George Kirby make a fool of himself, and despite winning two-of-three against the Angels without Mike Trout and Shohei Ohtani, they finished their week having been swept at home by the Los Angeles Dodgers. Seattle finds themselves 2.5 games back in the division, and a full game behind in the wild card.
How has the last week changed about how you view a potential Twins wild card opponent? Is there someone you're willing to welcome into Target Field?