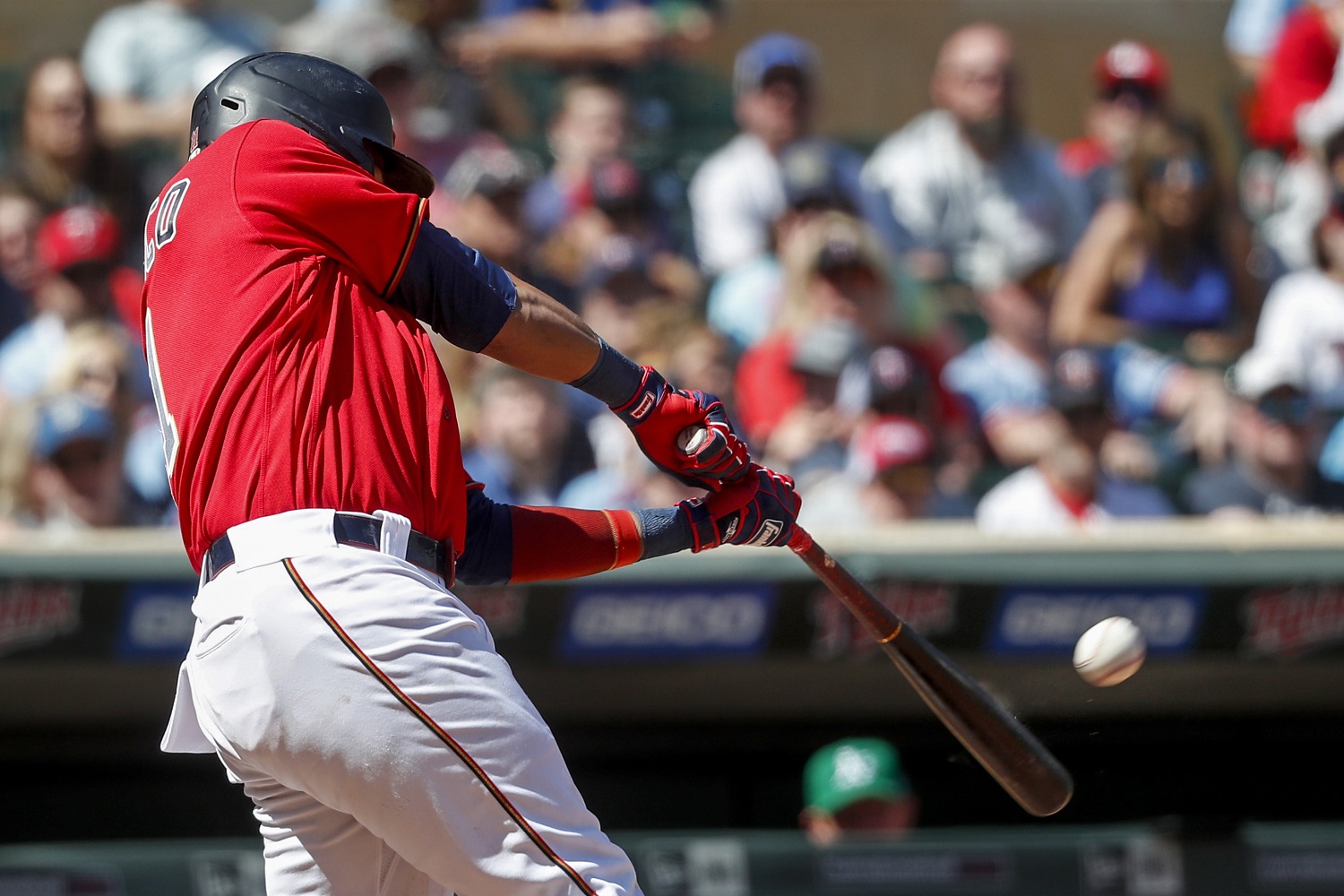 Image courtesy of Bruce Kluckhohn-USA TODAY Sports
MLB teams need players to fit different roles on the roster, from the big bat off the bench to a fireman reliever out of the bullpen. Jorge Polanco is entering his tenth big-league season, and he has quietly become one of Minnesota's most consistent presences in the line-up. Multiple traits make Polanco underrated as he has developed into one of baseball's best second basemen before entering his age-29 season. 
Minnesota originally signed Polanco as a teenager out of the Dominican Republic in a strong signing class that included Max Kepler and Miguel Sano. Kepler and Polanco agreed to contract extensions leading into the 2019 season to add to their years of team control. He signed what turned out to be a very team-friendly deal for five years and $25.75 million. There is a vesting option for 2024 ($10.5 million) if he reaches 550 PA in 2023. Minnesota also holds a $12 million team option for 2025, with escalators based on All-Star Games, Silver Sluggers, and Gold Gloves. He's earned over $18.3 million in his career, but his value to the Twins has been much higher than his earnings. 
Polanco has outperformed his contract nearly every season since becoming a big-league regular. He was limited to 104 games last season, and FanGraphs pegs his value at $14.6 million. His best season was the 2021 campaign when he provided 4.2 WAR, which equals $33.4 million in value. In 2019, he was the AL's starting shortstop in the All-Star Game, and he was worth $26.2 million. Overall, he has been worth 13.9 WAR and $111.3 million. 
Every winter, MLB Network ranks the top players at each position. Polanco improved by one spot in the rankings, moving from seventh to sixth overall. Fans did not think as highly of Polanco as he didn't make the top-10 fan list from MLB Network, with players like Ozzie Albies and Jazz Chisholm Jr. jumping over him into the list. Polanco isn't a household name, so it's easy to see why he might be forgotten about in fan voting. 
Among AL second basemen, Polanco has the third-highest WAR over the last two seasons behind Jose Altuve and Marcus Semien. He ranks sixth among all second basemen in the same period. Altuve is the only second baseman with a higher wRC+ over the last two years. Last season, he ranked in the 70th percentile or higher in xwOBA, Barrel %, xSLG, Chase Rate, and Sprint Speed. His best category was BB%, as he ranked in the 98th percentile after drawing a career-high 64 walks. He is clearly among baseball's best second basemen in many offensive categories. 
Defensively, Polanco struggled in 2022, but a knee injury might have impacted his defensive value. Only three AL second basemen ranked lower than Polanco according to SABR's Defensive Index. Baseball Savant ranked him in the 14th percentile for Outs Above Average and in the 25th percentile for Arm Strength. It will also be interesting to see how MLB's shift rules impact his defensive value. Defensive metrics have been hard to trust the past couple of seasons, with the second baseman regularly standing in shallow right field. His ankle and knee issues may have slowed him down, which might impact his defensive value without being able to play on the grass. 
Polanco missed the last month of the season after a knee injury, but the team is reporting that he should be ready for spring training later this month. Minnesota also has multiple top prospects behind Polanco on the second base depth chart. Royce Lewis, Brooks Lee, Edouard Julien , and Austin Martin look to impact the roster in 2023, and second base might be their path to playing time. If Polanco's injuries reemerge, the Twins might turn the position over to a younger player. 
Since the start of 2019, only Byron Buxton has provided more value to the Twins than Jorge Polanco. Some fans might have yet to fully appreciate that value, which is one of the biggest reasons he is underrated. Do you feel Polanco is an underrated player? Is he the most underrated player on the Twins roster? Leave a COMMENT and start the discussion.