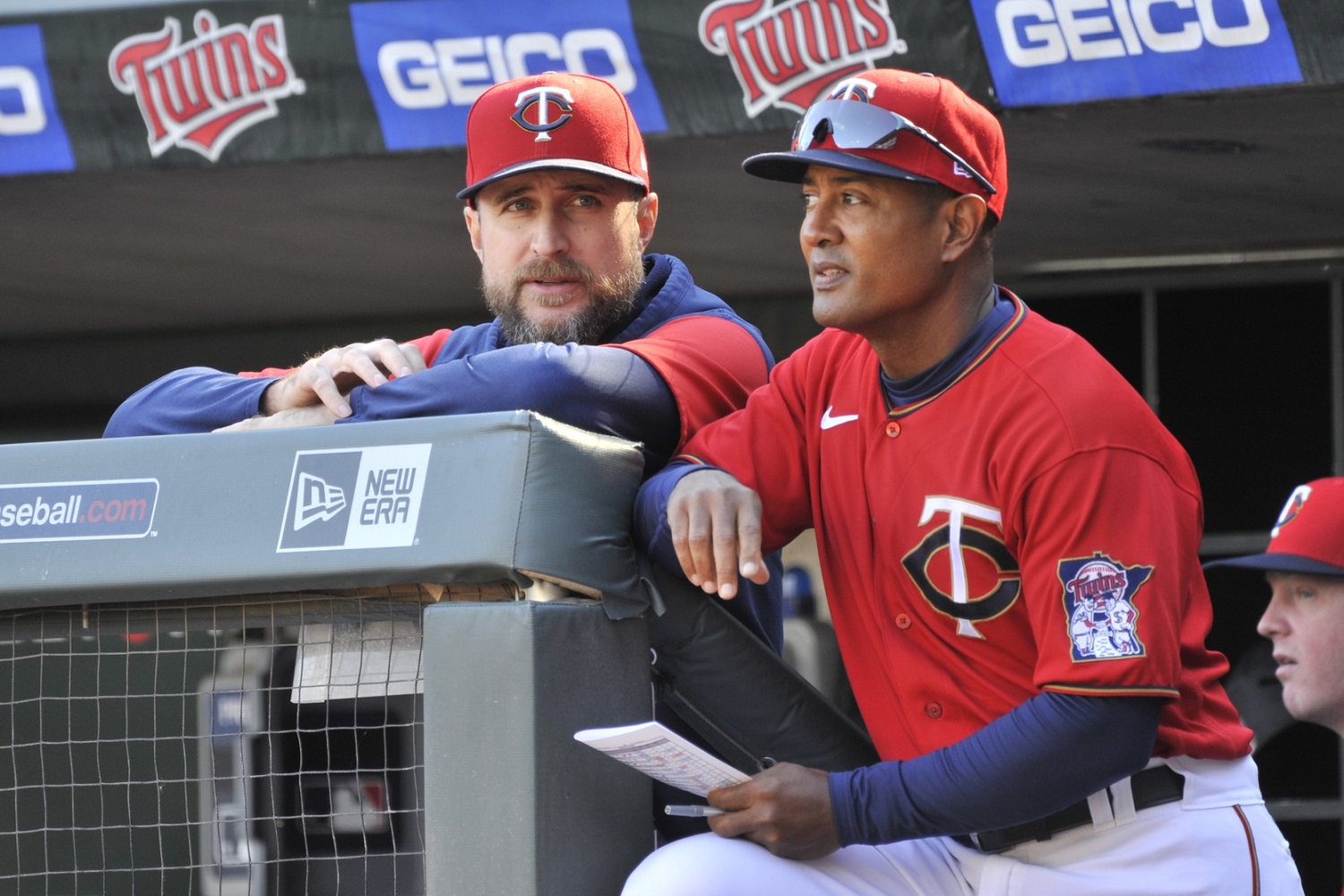 Image courtesy of © Jeffrey Becker-USA TODAY Sports
The Twins would seem to have quite a hole to fill in their lineup, and some utility lost given Luis Arraez's ability to play multiple positions. The reality is that, as much as we love Luis, his production is replaceable (but not his at-bats), and his fielding is very replaceable. He also would have made it difficult for Nick Gordon, Alex Kirilloff and Trevor Larnach to get at-bats as they each approach the second half of their twenties.
So what kind of lineup combinations can we expect this year sans Arraez? With Joey Gallo and Michael A. Taylor aboard, here's my projection for opening day against a righty:
You can quibble with whether Buxton or Polanco leads off (or Gallo for that matter), but I wouldn't expect much deviation from this configuration, even though I would certainly prefer Gallo further down in the lineup.
Lefties dominated Twins hitters last year, especially down the stretch. How will the 2023 team counter? Probably something like this:
This is also where I could see the team looking at Luke Voit or possibly Anthony Santander, because it seems like this iteration of the lineup is a bat short.
It does have the potential to defend really well, however. If the infield is even average, the outfield alone makes this a top-five defense.
Let's run through a few more just for fun:
The Sunday Getaway Day Lineup
---
The Outfield gets Besmirched AGAIN
(This one assumes that we suffer the same number of season-ending outfield injuries as last year)
---
The Trade for Anthony Santander
(Santander had a .913 OPS against lefties last year and the Orioles are listening)
---
The Miranda Can't Handle Third
(If the team wants to avoid putting Gordon on the infield, this outcome means Larnach is sent down. Hope the sexy new body helps, Jose!)
---
The Lewis and Lee have Arrived and Aren't Taking Prisoners
(AKA what the front office prays for every night)
And lastly, my personal favorite:
Nick Gordon Leading Off on Opening Day
He'll be the skinniest DH in history, but I'll bet he makes the score 1-0 more times than you would think.
How would you configure the 2023 lineup? Should the team make more additions? Who would you put in the leadoff spot?