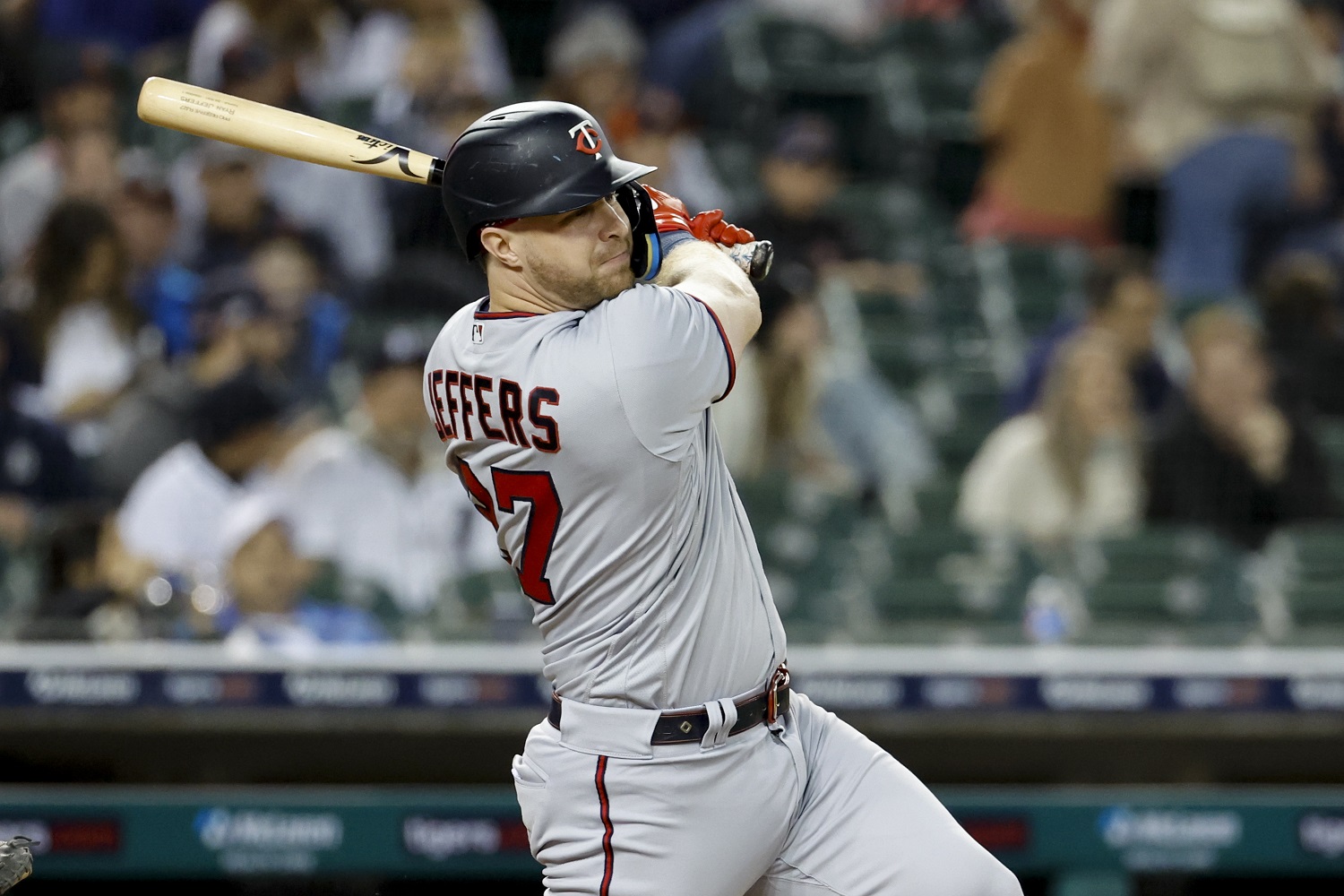 Image courtesy of Rick Osentoski-USA TODAY Sports
Prior to 2022, Derek Falvey and Thad Levine made a somewhat surprising move in dealing Mitch Garver to the Texas Rangers. Garver has had injuries throughout his career but was a Silver Slugger-winning backstop, and among the best offensive producers in the game when healthy. That left Ryan Jeffers and Ben Rortvedt as the only catchers on the 40-man roster.
Not long after, Minnesota pivoted again when they sent Josh Donaldson and Rortvedt to the New York Yankees for Gio Urshela and Gary Sanchez. The hope was that Sanchez would benefit from a change of scenery. He's never been a good defensive player, but the Twins have done a great job coaching catchers, although Tanner Swanson was a leader in that department and is now with the Yankees. Sanchez had once flashed a big bat, however, and there was hope that it would return.
Fast forward to where we are now, and Jeffers is the lone catcher on Minnesota's 40-man roster. Sanchez will be a free agent after the World Series, as will Sandy Leon. Sanchez posted a career-worst season and shouldn't be entertained as an option. Leon found himself injured down the stretch and wound up on the 60-day injured list. With Caleb Hamilton being designated for assignment and subsequently claimed by the Boston Red Sox, no immediate backup presents itself.
Ultimately, the starting option is the way Falvey and Levine would have it. Jeffers was seen as a reach in the Major League Baseball draft, with some analysts not knowing if he could ever stick behind the plate. Since, he's become a solid to above-average defender and the carrying tool has always been his bat. The .648 OPS in 2022 is not good by any means, but the .756 OPS across 24 games prior to his injury suggested the bat was heating up.
Catcher is not traditionally a position of great offensive production across the Major Leagues. Only 10 teams generated more than 2.7 fWAR in 2022 from their backstops. Even with as bad or rotating as Minnesota's situation was, the 1.8 fWAR from the catching position ranked 13th in the sport. It's really a situation of a few haves, and a ton of have-nots. The have-nots come in varying degrees of success, however, and the Twins would like to remain in the middle of the pack, if not move up that list.
With Jeffers, Rocco Baldelli has upside offensively while getting a strong defensive option. Behind him in 2023, it's almost a guarantee that Minnesota will need another Leon type. There isn't a single prospect in the Twins' Top 30 that calls behind the plate home, and the best-case player with upside is Jair Camargo, who experienced a breakout year at Single and Double-A as a 22-year-old. However, Camargo can be a free agent following the World Series too. 
There's more than a handful of capable veterans to spell Jeffers on the open market, and while Willson Contreras is the gold standard, it would seem odd for the Twins to spring for such an expense behind the plate. Ultimately, this is now the 25-year-old Jeffers' position to be in for 120-plus games per season, and the front office wants to cash in on their belief from the 2018 draft.