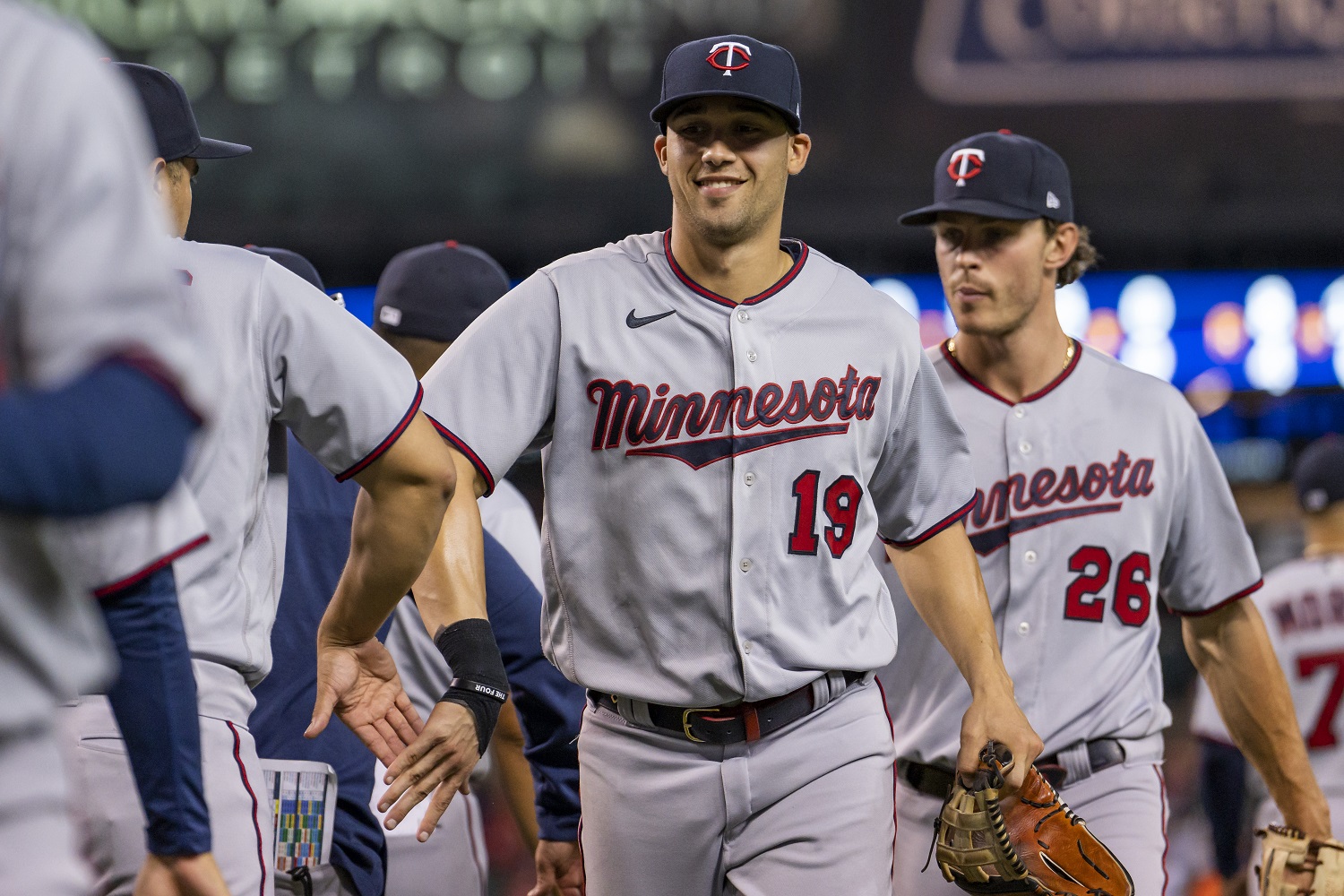 Image courtesy of Raj Mehta-USA TODAY Sports
In recent weeks, there has been a lot of analysis of team and player projections here at Twins Daily. Not all of these models are perfect, but it gives fans a sense of reasonable expectations for each player and the team. Some players exceed their expected performance every year, and others struggle to meet expectations. Here are the weakest positions on the Twins roster and how they may impact the club in 2023. 
3. Right Field- Projected WAR: 2.7
Max Kepler's name was in the rumor mill for most of the winter, but the Twins seemingly didn't get an offer they liked, so he's set to be an everyday player. There's no question that Kepler is one of baseball's best defensive right-fielders. Last season, Kepler hit .227/.318/.348 (.666) with 18 doubles and nine home runs. Minnesota has other options in right field if the Twins need to use Kepler in more of a platoon role, including Joey Gallo, Nick Gordon, Trevor Larnach, and Matt Wallner. It's an important season for Kepler because the Twins have a $10 million team option for 2024. He'd need to outperform his projections for the team not to buy out his contract for $1 million.  
Reason for Optimism: There is some optimism that Kepler will benefit from the limits on defensive shifts. He has already picked up a few hits this spring that might have been outs if defenders were allowed to have more exaggerated shifts. This spring, he has already discussed how he won't need to overthink in the batter's box with three infielders on one side of second base. Reports also have him in a good mindset after spending the offseason overseas to mentally reset himself while recovering from a toe fracture. 
2. Left Field- Projected WAR: 2.1
Left field ranks close to the top for the Twins in early season projections because Joey Gallo is coming off his worst professional season. In 126 games, he posted a 79 OPS+ with 163 strikeouts. If Gallo can't improve, the Twins have depth in left field with players like Nick Gordon, Trevor Larnach, and Matt Wallner. Out of that trio, only Gordon projects to make the Opening Day roster. Larnach and Wallner will head to Triple-A and need to hit their way back to the big leagues. Other top prospects like Royce Lewis and Austin Martin are options to take over a corner outfield spot later in the season. 
Reason for Optimism: The Twins hope Gallo has a bounce-back season and can be closer to the All-Star level player he was in the past. FanGraphs projects his OPS to increase by 93 points, which would still be lower than his career mark (.794 OPS). Left field is the easiest position for the Twins players to exceed their expected performance, and it is the position I am least worried about on this list. 
1. First Base- Projected WAR: 1.9
FanGraphs recently ranked the weakest positions on every contending team, and first base came out as the low spot on the Twins. Alex Kirilloff is a question mark at first base since he has averaged just over 50 games in the last two seasons. Projection systems won't help Kirilloff because he has tried to play through his wrist injury, and his on-field performance has suffered. The Twins won't rely solely on Kirilloff at first base. Kyle Farmer, Joey Gallo, Jose Miranda, and Donovan Solano can all play first base if Kirilloff is forced to miss time again in 2023. 
Reason for Optimism: The Twins hope Kirilloff's surgery to shorten his ulnar bone will put him back on track to where he was as a top prospect. Fans have seen flashes of him being an elite hitter, but his wrist injury saps power from his swing. If this most recent wrist surgery is a long-term solution to his wrist woes, he can be one of the club's best overall hitters. 

Luckily, all the Twins' weakest positions are in corner spots which can be easier to address during the season. As the trade deadline approaches, first basemen and corner outfielders are usually easier to acquire and have lower acquisition costs. The Twins also have multiple top prospects close to the big leagues that can step into an everyday role if the club feels like they are ready. 

Do you agree with these rankings? Is there a reason for optimism at each of the positions? Leave a COMMENT and start the discussion.