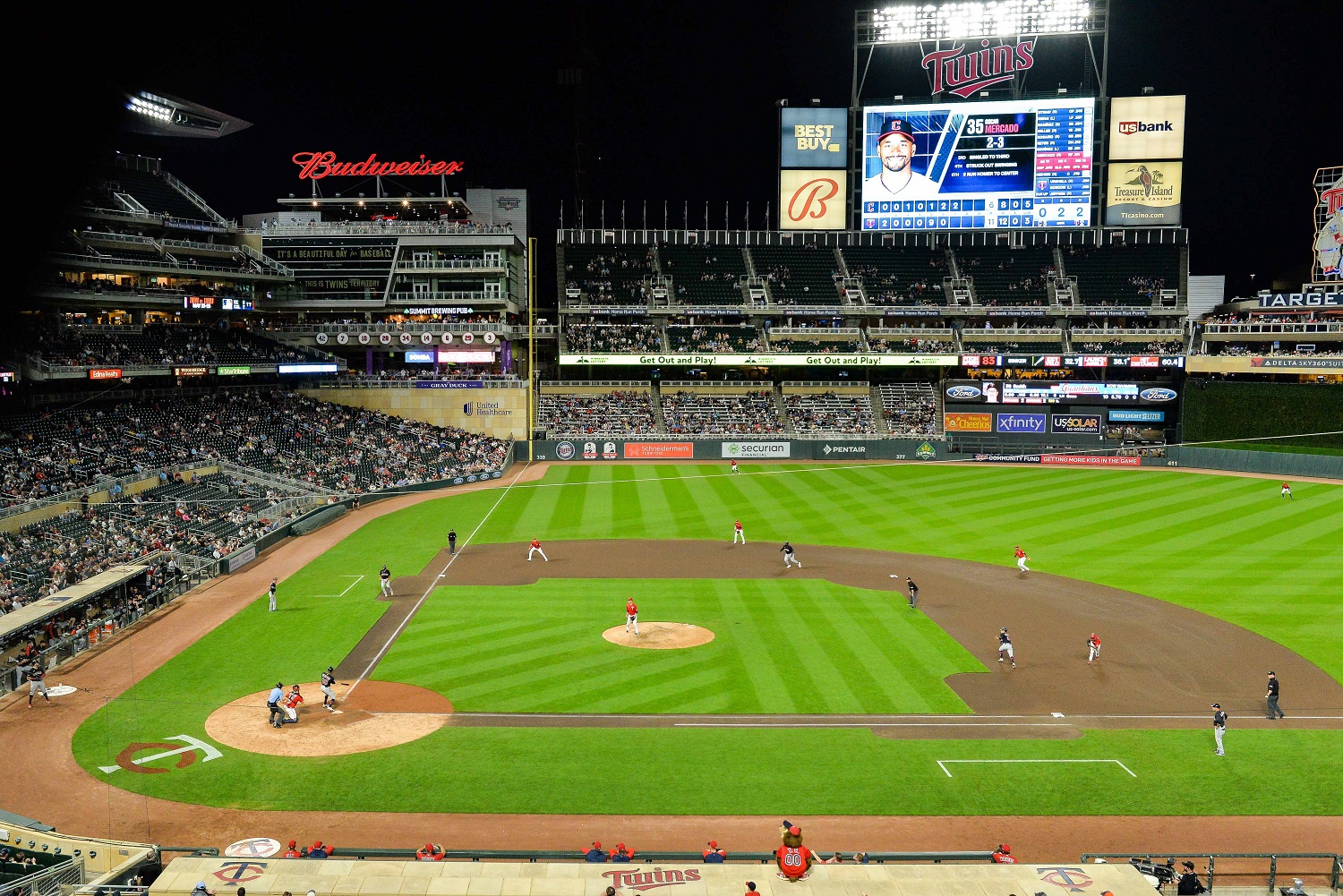 Image courtesy of Jeffrey Becker-USA TODAY Sports
Back in 2020, after a late start to the season following Covid-19, Major League Baseball decided to make doubleheaders seven-inning games and attempt to limit their length by placing a "ghost runner" on second base during extra innings. The pairing had some validity as rosters were tighter and a risk of availability constantly plagued teams.
Now, as we have adapted to the changes on a human and worldly level, it appears that Major League Baseball will at least keep a different set of rules for longer baseball games. The problem is that not all teams will benefit equally.
Yes, every single organization will be playing with the same parameters, but the outcomes can't be created equal. Baseball's new extra-inning rule is largely similar to the shootout in hockey. Seen by National Hockey League purists as eyewash, the shootout is more for a casual fan looking for an extra bit of excitement. It certainly waters down the outcome, however, as the game is all of a sudden determined through different parameters. Hockey does a decent job addressing this by awarding the losing team with a single point for making it to overtime.
Baseball's problem is that the standings simply aren't set up to reflect an outcome of anything less than a win or loss. It would be overly drastic for the league to adopt a points system, but the sport has also watered down the value of a win once getting to extra innings.
If there is something that has always set baseball apart, it is that the sport is played without a clock. The only thing guaranteed in baseball is that you have 27 outs to be better than the other team. In extra-innings, each side traded opportunities with three outs at a time. Now though, it becomes who can immediately capitalize off of a manufactured scenario.
Last season Rocco Baldelli's club played 15 extra-inning games In them, they went 5-10 with just a -3 run differential. The year prior, in 2021, Minnesota played 23 extra-inning games and posted a +2 run differential. During the first season of a runner being placed on second base, Minnesota was 3-1 with a +1 run differential. As a whole, the volatility of outcomes appears to be drastic.
It is not a benefit to routinely play extra-inning games. With a 26-man roster and only 40 players to choose from at any given time, racking up lengthy results isn't a sustainable path to health. What is problematic is that results are determined differently once getting to those extra-inning games, and not every team will have the same amount of instances to compare.
Carrying a strong nine-inning record, but dropping games in which you have a runner start on second to open an inning seems counterproductive in evaluating the overall talent of a club. On the flip side, a team finding ways to consistently produce when given the advantage of a placed runner could make up for a lacking performance in standard length games.
Having a "ghost runner" certainly isn't a rule change as substantial as having robot umpires would be, but it may be the one with the greatest impact on the win column. Playing the game differently in the regular season as opposed to the postseason is something both the NHL and NFL have done for a long time. In both of those cases though, the league's evaluate said outcomes differently. Baseball isn't going to have ties, and you aren't receiving half a win for an extra-inning loss.
When a strong extra-inning team squeaks into the postseason by a win or two against a team that didn't go past nine innings very often, this discussion could get that much more interesting.