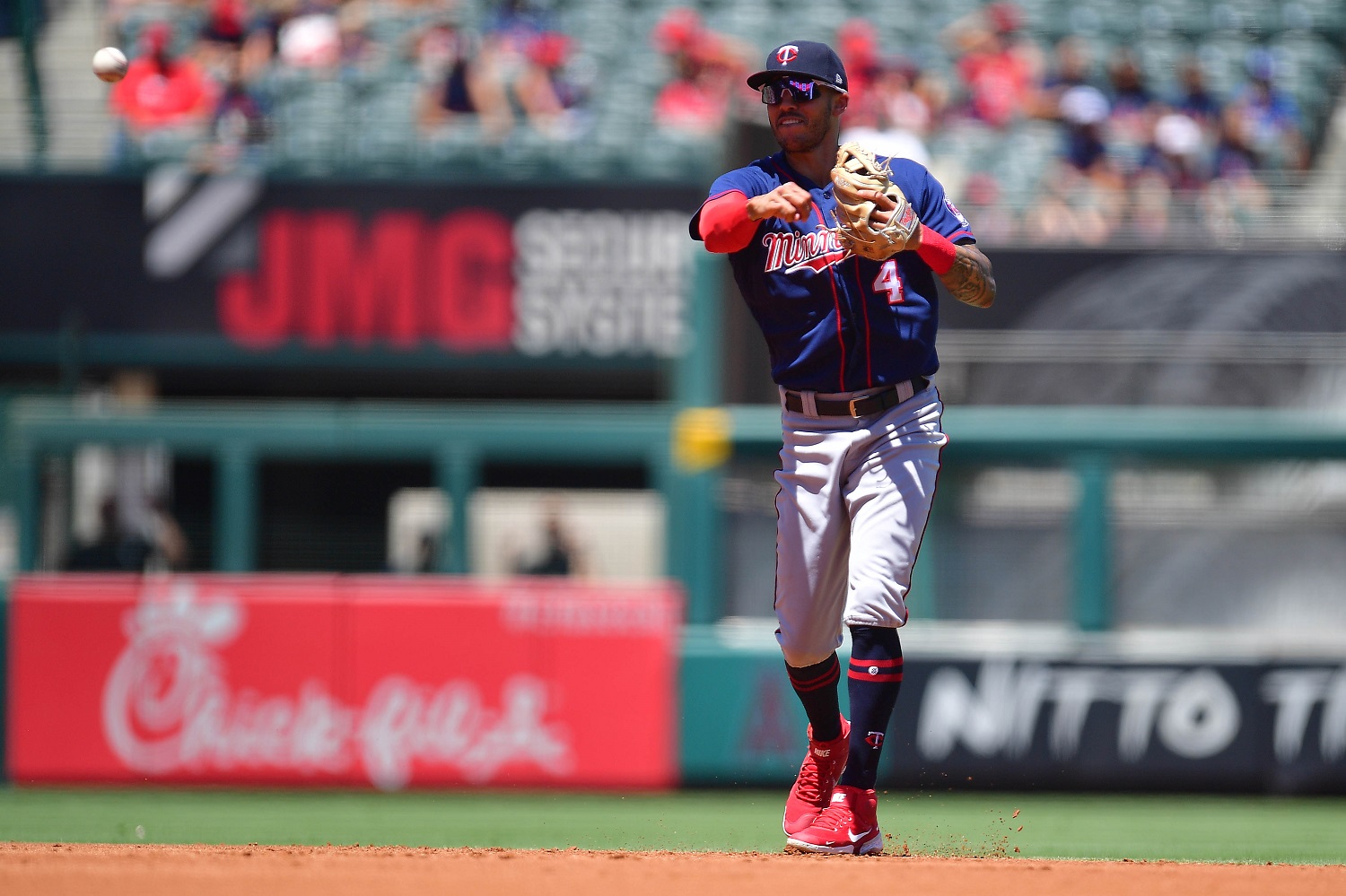 Image courtesy of Gary A. Vasquez-USA TODAY Sports
There are multiple ways to examine a player's Hall of Fame credentials. Traditionally, voters looked at a player's cumulative stats like hits, home runs, and RBI, but the voting process has continued to evolve. Many sabermetric statistics have helped to build the case of more modern players, including Scott Rolen, who was elected last week. Offensive numbers can be the starting point of a player's Hall of Fame case, but defensive metrics can paint a fuller picture of some of baseball's best players. 
JAWS, a system created by Jay Jaffe, is another way to examine a player's HOF credentials. A player's JAWS is their career WAR averaged with their 7-year peak WAR. This method helps to compare players currently elected to the Hall of Fame with those that have yet to be elected. Some positions have fewer elected players, which can skew the data set. Baseball Reference has also added Negro League players to the rankings, but data is incomplete for these players. 
Carlos Correa currently ranks as the 35th-best shortstop, according to JAWS. Four Hall of Fame players rank near Correa in the 30-38 range of JAWS rankings, so he has already played up to a Hall of Fame standard. Correa's postseason resume also helps his credentials because he has posted an .849 OPS in 79 playoff games. He has the start of a Hall of Fame career, but he will need to continue to perform in the years ahead. 
Modern players like Jimmy Rollins (32), Miguel Tejada (29), Troy Tulowitzki (27), and Nomar Garciaparra (25) all rank ahead of Correa, according to JAWS. It seems unlikely that any of those players will be elected to Cooperstown, so Correa must move up the rankings during his Twins' tenure. There are currently 26 elected shortstops, which is tied for the second most for any position. Correa must move into the top 20 to solidify his Hall of Fame case. 
Adding to his career WAR will be one of the best ways for Correa to build his Hall of Fame case. He has averaged 5.88 WAR in seasons where he's played more than 100 games. This total includes three seasons where he posted a 6.7 WAR or higher and a 5.4 WAR in his first Twins season. If he has four more seasons averaging a 5.0 WAR, he will move his career WAR to 61.5. That WAR total would place him among the top 20 shortstops of all time. 
Correa provides tremendous defensive value, which will also be part of his Hall of Fame resume. He's posted a 129 OPS+ for his career, including a 140 OPS+ during the 2022 season. These are outstanding totals, but he will fare poorly with traditional Hall of Fame counting statistics like hits and home runs. He needs to continue to play above-average defense at shortstop to have a case similar to Scott Rolen, who was elected to Cooperstown last week. Rolen posted a 122 OPS+ for his career while being known for his strong defense. Correa can hope for similar results. 
Minnesota hopes Correa averages more than a 5.0 WAR in the early years of his six-year contract, and there is hope he can fulfill the four team options. He played seven years with the Astros, but his Twins tenure can cover up to 11 seasons. Correa's ankle became a focus of his free agency saga, so he must prove he can stay healthy for the contract's life. For better or for worse, the Twins' success over the next decade is tied to the health of Correa and Byron Buxton. 
Correa's current trajectory has him on a path to Cooperstown. His long-term legacy is tied to the Twins and what he accomplishes over the next decade. Can he put himself in the conversation as one of baseball's all-time best shortstops? Twins fans get the opportunity to watch him build his Hall of Fame resume, which shouldn't be taken for granted.
Do you think Correa will make the Hall of Fame? Leave a COMMENT and start the discussion.