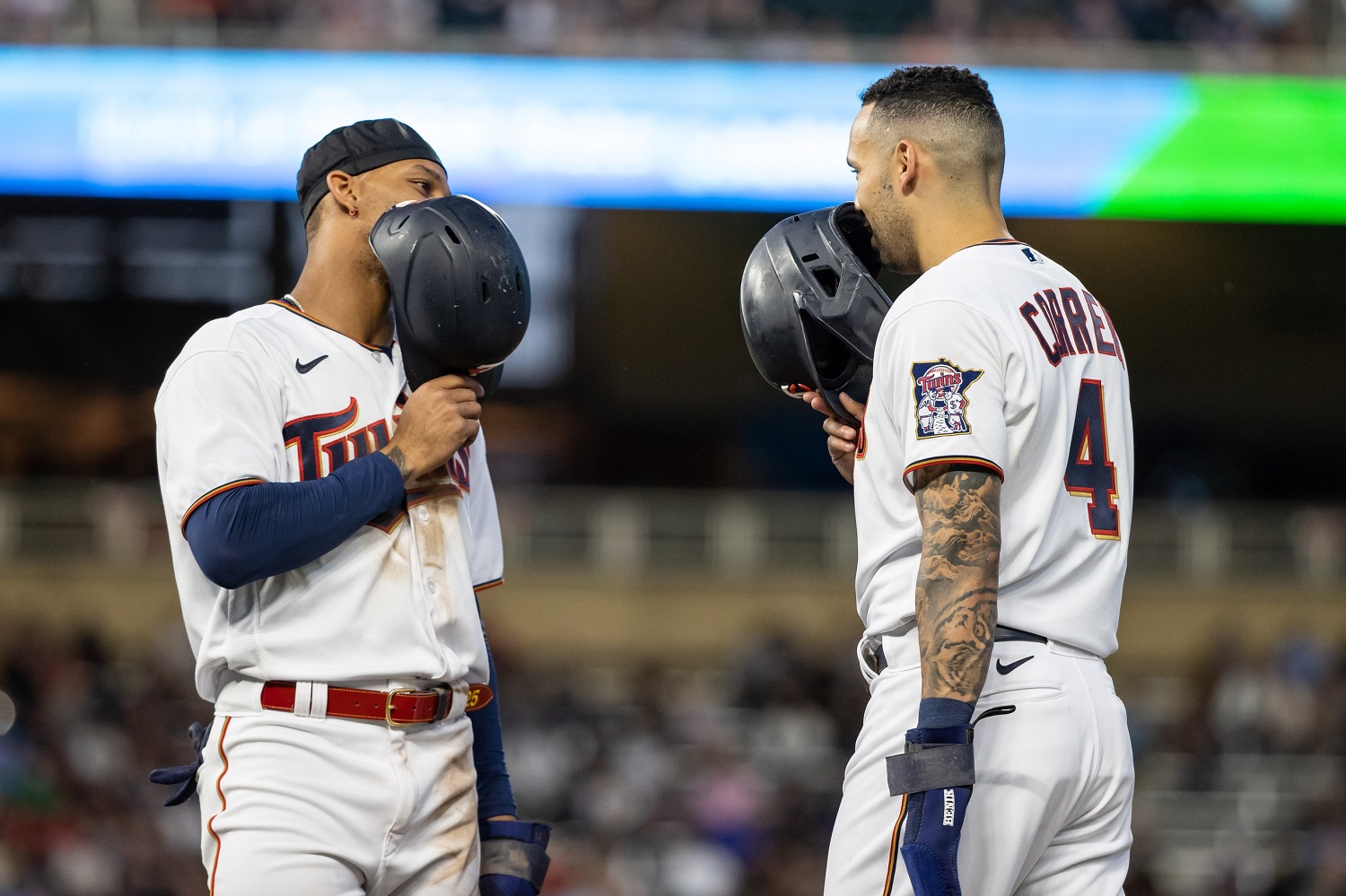 Image courtesy of Jordan Johnson-USA TODAY Sports
Twins fans can take a breath after the Carlos Correa free-agent saga ended with him returning to Minnesota. There will be fans that feel that Minnesota was Correa's fallback option. Other fans are going to be frustrated by the way the process played out over the last month. Still, Correa is signed with the Twins and will be part of this organization for a minimum of six more seasons. His process of ending up in Minnesota can be an afterthought, especially if it leads to more on-field success for the Twins. 

Correa and Byron Buxton have been tied to one another since they were amateurs leading into the 2012 MLB Draft. Their bond has grown over the years from the draft process to playing in the Midwest League and culminating with the 2022 season. Now, the Twins superstar duo will attempt to end a playoff losing streak that stretches back to when they were each in elementary school. 

The elephant in the room is the long-term health of both players. Buxton's health concerns have been well documented in recent years, and it's one of the main reasons Minnesota signed him to a team-friendly deal. Buxton and the Twins did everything they could to keep him on the field last season, resulting in his first All-Star selection and his third season with 4.0 WAR or more. Unfortunately, he was limited to fewer than 100 games and played only 19 games in the second half. Minnesota knew Buxton provides value while playing fewer games, but keeping him on the field will be a focus for the club over the next decade. 

Correa joined the Twins last winter, and plenty was known about his injury history. During his big-league career, Correa has missed time with hand injuries and back issues. His biggest long-term injury concern has become his lower leg, which was surgically repaired in 2014. Correa's contracts with the Giants and Mets didn't get done because of concerns about how this injury would hold up over the next decade. It is important to note that Correa's guaranteed portion of his contract is significantly fewer years than what was offered by San Francisco and New York. Any long-term deal comes with risks, and the Twins and their doctors are comfortable with the injury risk involved with both of these players because of what they bring to the team. 

Buxton and Correa show leadership in very different ways. Buxton has become more vocal in recent years, but he has always been a leader by example. He also spends significant time before games getting himself ready, so he can't always be around the other players in the clubhouse. He leads through his play on the field and can only do that if he is preparing his body for the rigors of a 162-game season. 

Correa's persona is to be front and center because he is a natural-born leader. Many of the players in the Twins clubhouse look up to him, and that trend will continue with younger players being added to Minnesota's roster. Correa won the Twins' "Media Good Guy" Award for his clubhouse leadership and willingness to address the press no matter the circumstances. Together with Buxton, they form a perfect personality duo to lead the Twins into the future. 

Both players are not getting any younger. Buxton may lose a step in the outfield, and he will eventually need to move to a corner outfield position. Correa will continue to play shortstop, but he will likely move to third base in the back half of his contract. Minnesota sports fans have dealt with heartache in the past, but the Twins hope Buxton and Correa can avoid injury concerns and help the team keep their winning window open as long as possible. 

Are you worried about injuries with Buxton and Correa? Leave a COMMENT and start the discussion.