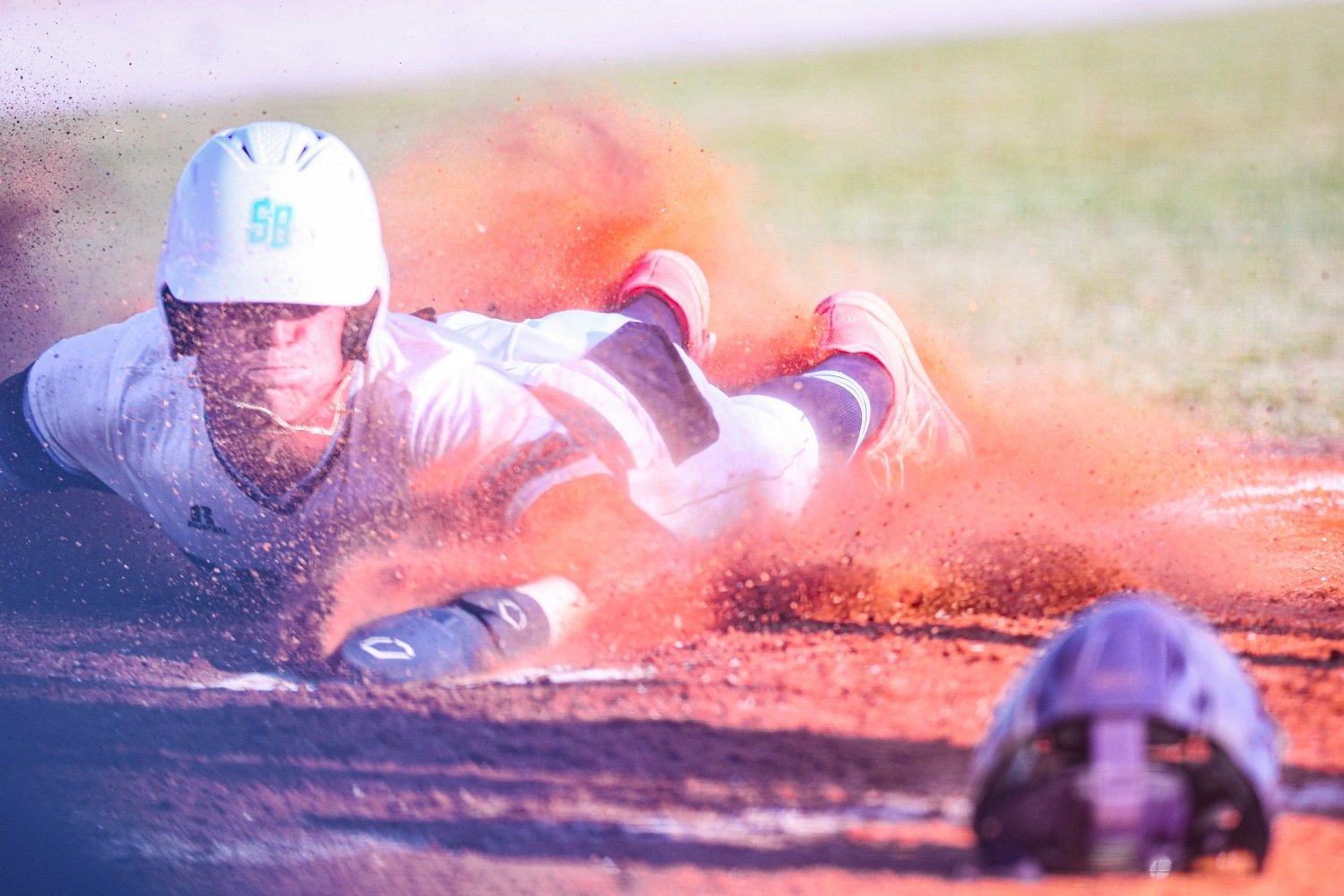 Image courtesy of Michael Cuneo/STARNEWS-USA TODAY NETWORK
Today's portion of the draft, which will include rounds 3 through 10, will begin at 1 p.m. CT.
Keep up to date with the Twins Draft Tracker.
A quick recap from yesterday:
1 (4) - Walker Jenkins, OF, South Brunswick HS (NC)
18 years old. 6-3, 210.
Draft Article / Draft Tracker / Rapid Reaction Video
1C (34) - Charlee Soto, RHP, Reborn Christian Academy (FL)
17 years old. 6-5, 200.
Draft Article / Draft Tracker / Rapid Reaction Video
2 (49) - Luke Keaschall, 2B, Arizona State
20 years old. 6-1, 190.
Draft Article / Draft Tracker 
---
3 (82) - Brandon Winokur, OF, Edison HS (CA)
18 years old. 6-5, 210.
Draft Tracker  
Every Draft class has its fair share of high school outfielders who fall in the five-tool potential bucket. Winokur, a product of an Edison High School (Huntington Beach, Calif.) program that has produced big leaguers like Kyle Higashioka and Tim Lopes, has the chance to be one of the best in the class of 2023 after showcasing his tools at summer showcase events like the PDP League, the Area Code Games and the Perfect Game All-American Classic. Winokur certainly looks the part at 6-foot-5 and has the chance to have multiple plus tools in the future. The right-handed hitter will have easily plus raw power and has shown he can tap into it at times against good competition. For a young player with such long levers, he's also shown he can be pretty short to the ball, with a more compact swing than you'd expect. He's a plus runner with a strong arm. While his ability to use his raw tools consistently in games is one question, another is where he plays defensively long-term. The UCLA recruit plays a lot of shortstop for his high school team, but most see a better fit in an outfield corner, where his power and speed could profile very well. - MLB.com
Draft slot: $859,700
4 (114) - Tanner Hall, RHP, Southern Mississippi
21 years old. 6-1, 185.
Draft Tracker  
Hall has been one of the most consistent starting pitchers in college baseball in the last two seasons. He doesn't have dominating stuff, but he uses what he has incredibly well. A fastball that sits 89-92 mph but can grab 95 mph is back up by a plus changeup, maybe even better. He hides it well and it has been incredibly effective for him with good tumble. Hall also has an at least average slider and plus control. In 2022, he walked just 14 batters in 109 innings of work. In 2023, the production is still there. Through the end of the season, Hall pitched 112.1 innings, with a 2.48 ERA, 124 strikeouts and 33 walks. At worst, Hall is a good long-man, could be more if he can add to the fastball. - JD Cameron
Draft slot: $586,000
5 (150) - Dylan Questad, RHP, Waterford HS (WI)
18 years old. 6-1, 200.
Draft Tracker
Questad turned in a series of strong performances on the showcase circuit last summer, including three perfect innings while sitting in the mid-90s with his fastball at the Area Code Games in August. His stuff wasn't as sharp during his Wisconsin high school senior season, though he did earn Gatorade's state player of the year award. He still has a chance to become the first Badger State high school pitcher taken in the top five rounds since 2006 third-rounder Tony Butler. Questad leans heavily on his fastball, which sat at 92-94 mph and peaked at 97 last summer before dropping a tick or two this spring, albeit still with plenty of run and downhill plane coming out of his high arm slot. He gets good depth on his upper-70s curveball and low-80s slider, though he's still learning to land them for strikes. He can impart some nasty late fade on his low-80s changeup but struggles to control it as well. Questad is strong and athletic, but he may be physically maxed out at 6 feet and 200 pounds. His arm works well but to succeed as a starter at higher levels, he'll need to improve the quality of his secondary pitches and his ability to locate them where he wants. He has had more of a reliever look in 2023, which could land him in college as part of Arkansas' top-rated recruiting class. - MLB.com
Draft slot: $557,900
6 (177) - Jay Harry, SS, Penn State
20 years old. 6-0, 190.
Draft Tracker  
Harry is one of the more difficult hitters in the country to strike out. He hit .299/.376/.463 in 229 plate appearances with 20 walks and just 20 strikeouts for a 9% strikeout rate this spring. Harry also doesn't turn 21 until just after the draft, putting him on the younger side for a college junior. A hard-nosed player who generally eschews batting gloves, Harry has minimal movement to get his swing started. He lifts his front foot up, stays relatively still with little rhythm in his swing before punching his hands at the ball. The result is one of the lower swing-and-miss rates in college baseball, trusting his hands to produce a contact-oriented swing with the ability to serve breaking balls into play. Harry can occasionally turn on a ball for power, but it's a contact-oriented, spray approach with well below-average power that will be tested against better pitching. He has a solid sense of the strike zone, though he's not an especially patient hitter for a hitter whose offensive value will have to come from his ability to get on base. Harry played shortstop at Penn State, but his range and arm strength will likely shift him elsewhere in pro ball, possibly to second base. - Baseball America
Draft slot: $322,900
7 (207) - Nolan Santos, RHP, Bethune-Cookman
22 years old. 6-1, 205.
Draft Tracker
Santos isn't a Top 500 draft prospect, which likely means he's going to sign for $10-25K to help the Twins sign their other picks. Low 90's fastball. 
Draft slot: $252,500
8 (237) - Jace Stoffal, RHP, Oregon
20 years old. 6-3, 218.
Draft Tracker  
Draft slot: $202,200
9 (267) - Jack Dougherty, RHP, Ole Miss
21 years old. 6-4, 215.
Draft Tracker 
Miscast as a starter, but has a chance to be a quick-moving reliever with a mid-90s fastball. 
Draft slot: $179,000
10 (297) - Ross Dunn, LHP, Arizona State
21 years old. 6-5, 210.
Draft Tracker
Dunn began his college career at Florida State, pitching in relief sparingly as a freshman in 2021. He ended up spending much of 2022 as part of an all-lefty weekend rotation with the Seminoles, joining 2022 draftees Parker Messick and Bryce Hubbart. Dunn struck out 14.4 per nine over 48 innings of work before pitching well for the U.S. Collegiate National Team. The Utah native also entered the transfer portal and moved back west to be a part of Arizona State's rotation in 2023, where he's continued to miss bats but have mixed results overall. While none of Dunn's individual offerings jump off the page, he has a very strong three-pitch mix and knows what to do with it. His fastball sits in the 90-93 mph range and it's a sneaky fastball that hitters don't see thanks to some deception in his delivery. His low-80s slider continues to miss bats at a very high rate, according to Synergy, and he's used his mid-80s changeup very effectively as well. The one thing that could hold Dunn back in terms of his Draft stock is his command, especially with his fastball. While he misses a ton of bats, he's also given up too many free passes, with his walk rate spiking this year. Even with that, a college lefty with a legitimate three-pitch mix still has the chance to land in the first five rounds. - MLB.com
Draft slot: $168,100
---
In the meantime, what did you think about what happened Sunday night? What are you looking forward to on Monday?