Realistic Goals for Twins Hitters in 2023
---
The 2022 Minnesota Twins looked like they were destined for success. They had great chemistry and were winning ballgames, they looked closer to their 2019 form than the disappointing 2021 form we had seen the year prior. However, injuries started to take place and the ballclub started to lose games. As disappointing as this was, we got to see a bunch of new prospects. Promising flashes from players like Jose Miranda and Nick Gordon had us itching for 2023. Now that opening day is less than 60 days away, here are some realistic player goals for some Twins Hitters. 
Byron Buxton 
Buxton's career has always been riddled with health questions. He has played in over 100 games once, and that was back in 2018 when he played 140 games. The results were favorable as he won the Gold Glove and stole 28 bases. Last year we saw the best year of Buxton's career, as he was named an AL All-Star, had a 138 OPS+, and actually gained some national recognition. The problem? He played in 92 games. If Buxton stays healthy, he is a consensus top-10 player and a huge part of the Twins' success.
Goals: Show you can stay healthy and play in 120 games, 80 of them in CF. Maintain an OPS of over .800 and hit 30 home runs.
Carlos Correa 
The Twins signed Correa to essentially a one-year contract last offseason, and expectations were set high. Correa struggled in the first two months, posting a .633 OPS. Was it the cold? The new home and clubhouse? Just a random bad stretch? Who knows, but he quickly recovered and played like a high-level All-Star for the rest of the season. Now that Correa is here long term, he should be one of the ultimate factors to the Twins success not only this year but in the next five.
Goals: Prove that you are worth over 30 million. Finish top 10 in MVP voting and be a finalist for Gold Glove. Help develop and mentor young guys like; Royce Lewis, Jose Miranda, Brooks Lee, and Edouard Julien.
Jose Miranda 
Although he was never a top-of-the-line prospect, Miranda had a lot of excitement last year after his breakout 2021 season. Miranda was called up in May and, well, let's just say he struggled. He posted a .532 OPS and eventually got sent back down to AAA. When he got another shot in June, he didn't put it to waste. Miranda impressed in June, then impressed even more in July, and remained a steady anchor for the Twins lineup for the rest of the year. Miranda showed very promising flashes in 2022 and if he continues to develop, he should be a core part of this franchise for years to come. 
Goals: Show that you can stay at the hot corner. Prove yourself as a 4-5 hitter in the lineup and post a .780 OPS.
Alex Kirilloff
The former first-round pick had a lot of questions heading into the 2022 season. Will he stay healthy? The ultimate answer was no. Kirilloff has had constant injury issues, specifically ones with his wrist. If AK can stay healthy, he can cement himself as a key piece into the unproven Twins outfield. 
Goals: Prove that your wrist won't be an issue in the future. Play in 100 games this year and prove that you have your power back by hitting 15 home runs. Post an OPS of over .780 and show that you belong in the future of this team.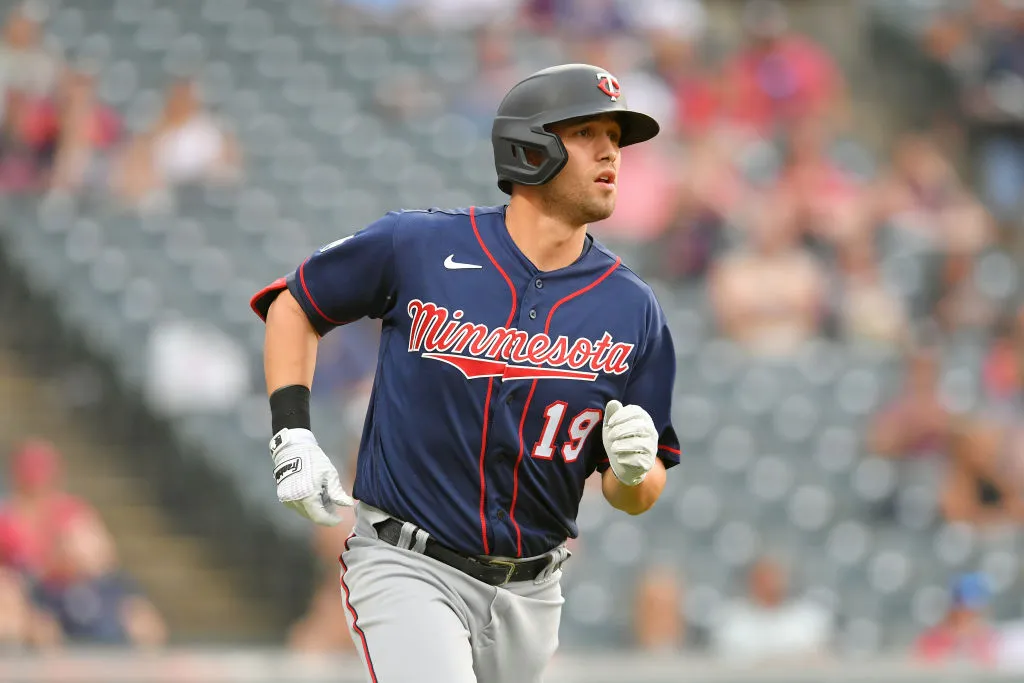 Joey Gallo 
Joey Gallo was a star in Arlington, and he didn't start to decline until his trade to New York. Some blame it on the pressure of a big market team. If this is true, Gallo could have a huge comeback season. So far, it seems like Gallo is enjoying Minnesota. If he can control his strikeouts and utilize the shift ban, he can be put back on the map for MLB stars.
Goals: Be the person you were in Texas. Be flexible on defense as you may see some 1B. Maintain a .200 average, have an OPS+ of over 100, and hit 30 Home Runs.
Nick Gordon 
Gordon was almost forgotten about as a prospect as some major injuries derailed him from stardom. Once a top prospect, he had a ton of upside, especially with his speed. Gordon got a ton of opportunities all over the field and proved himself clutch late in the season. Now with a guaranteed shot in the big leagues, Gordon finds himself with an opportunity to become a full-time big league player. 
Goals: Keep your OPS+ above league average and steal 10 bases. Prove to be more level at the plate: raise your BB% and try to minimize your strikeouts.
Royce Lewis 
Lewis was the first overall pick for the Minnesota Twins back in 2017. Lewis thrived until his 2019 season when he had his first down year. He rebounded winning AFL MVP in late 2019. Due to the canceled 2020 MiLB season and an ACL tear in 2021, Lewis had to be sidelined for two years. Finally getting back on the field in 2022, Lewis Dazzled in AAA and got a call-up. He rocketed past his expectations and looked like that first overall pick that we had seen prior. After suffering his second ACL tear in two years, Lewis is set to come back sometime in the mid-summer and has a chance to prove himself as a big-league player. 
Goals: Stay healthy through the 2023 season. Show that your 2022 stint wasn't a fluke. Have an OPS+ over league average and a positive OAA. Show that you still have your speed and steal at least five bases.
These goals may be a bit aggressive, but I feel like these players have a lot to prove in 2023. Correa said he wanted to build a dynasty in Minnesota, and these players get to decide if that comes true this season.
This is my first blog post with Twins Daily, so please give some feedback! Keep your eyes peeled for 2023 Pitcher Goals. Thank you!