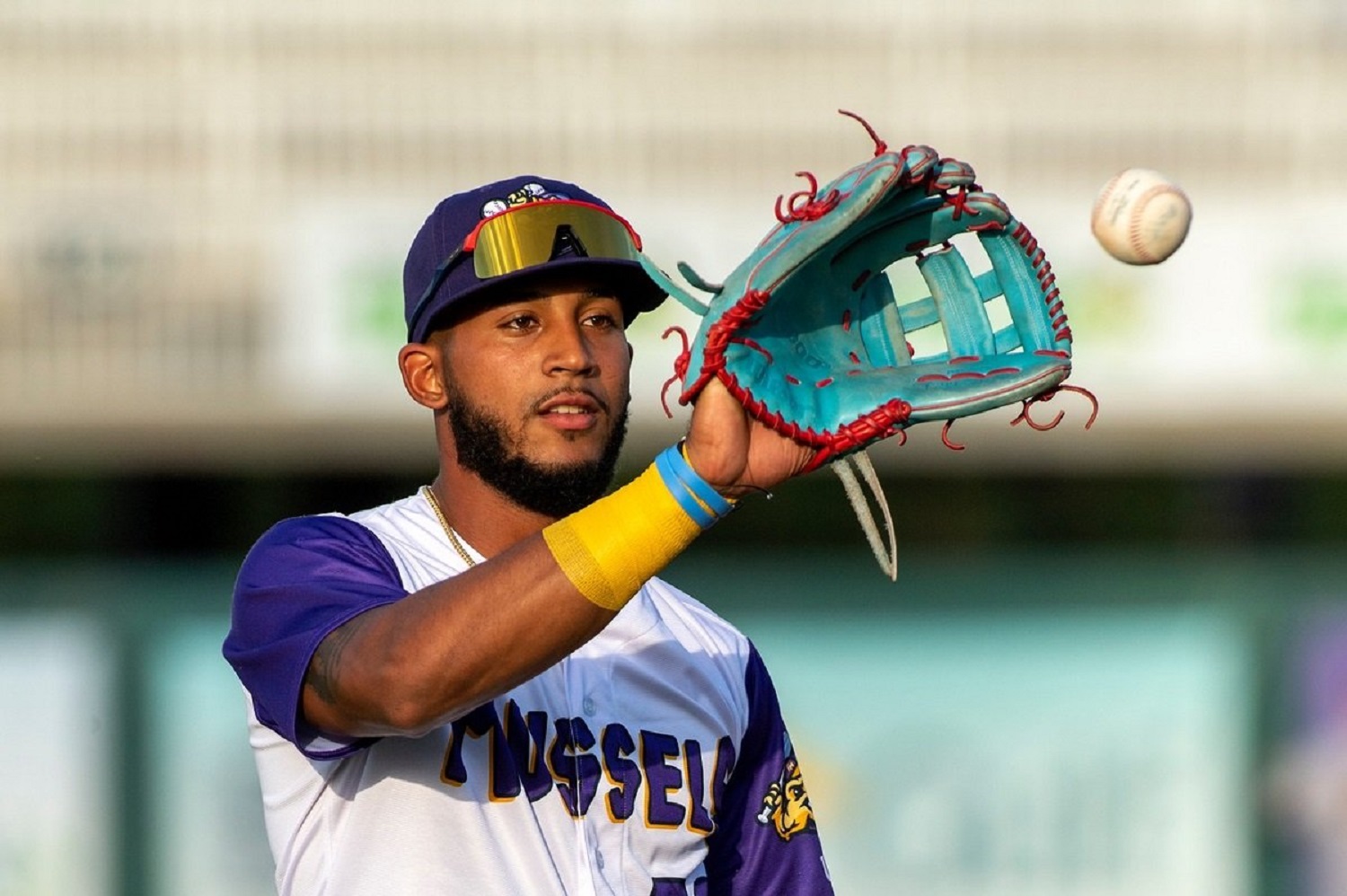 Image courtesy of William Parmeter- Mighty Mussels
Rightfully, Royce Lewis and Brooks Lee get much of the Twins organization's focus. An argument can be made for either player being the team's top prospect, but both may graduate off prospect lists by next offseason. Enter Emmanuel Rodriguez and a bat that might have the power to change the Twins organization. 

Rodriguez was considered one of the top available international prospects during the 2019-20 international signing period. Minnesota signed him for $2.75 million, but it took some time for the organization to know what they had in Rodriguez. During the 2019 and 2020 seasons, he participated in fall instructional leagues while dealing with a hand injury. His professional debut came in 2021, and he quickly made an impact. 
Many international prospects get their start in foreign summer leagues, but Rodriguez made his professional debut in the Florida Complex League. As an 18-year-old, he hit .214/.346/.524 (.870), including ten home runs in 37 games. After striking out 56 times in 126 at-bats, Minnesota worked to adjust his swing by keeping the bat in the zone longer so he could make consistent contact. These adjustments were evident during the 2022 season as he made his full-season debut. 

The 2022 campaign was a breakout season for Rodriguez. In 47 games, he hit .272/.493/.552 (1.044) with 17 extra-base hits and more walks (57) than strikeouts (52). He went 11-for-16 in stolen base attempts and made the majority of his defensive appearances in center field. His numbers were even more impressive considering he was a 19-year-old in the Florida State League. Only three of his at-bats came against younger pitchers. Unfortunately, his season ended in June after he tore his meniscus, which required surgery. It was a tough way for his season to end, but his ceiling continues to be among the highest in the Twins organization. 
Rodriguez had surgery in mid-June, and expectations were that he would follow that with 3-4 months of rehab. This timetable should put him on a path to easily be ready for the start of spring training in 2023. Minnesota's coaches worked to improve his swing, which impacted his breakout season, and now his rehab may allow him to continue making adjustments. He's very good at hitting the ball in the zone but has shown a tendency to chase pitches out of the zone. The injury may also give him time to add more muscle, giving him more power as he climbs the organizational ladder. 

Defensively, some question whether or not Rodriguez will be able to stick as a center fielder. Minnesota will continue to use him in center in the coming years, but he started four games in right field last season. His arm might be his best tool at this point, and that will play from any outfield position. As he returns from a knee injury, it will be interesting to see if his speed is impacted, especially if he has added more muscle to his frame. 
Rodriguez is a player that fans can get excited about, but he likely will make his debut in 2024 or later. There are a lot of steps left for him to climb, and some prospects can struggle in the minors' upper levels. For now, his ceiling is one of the highest in the organization as the Twins watch his big bat continue to develop. 

What are your expectations for Rodriguez? Leave a COMMENT and start the discussion.