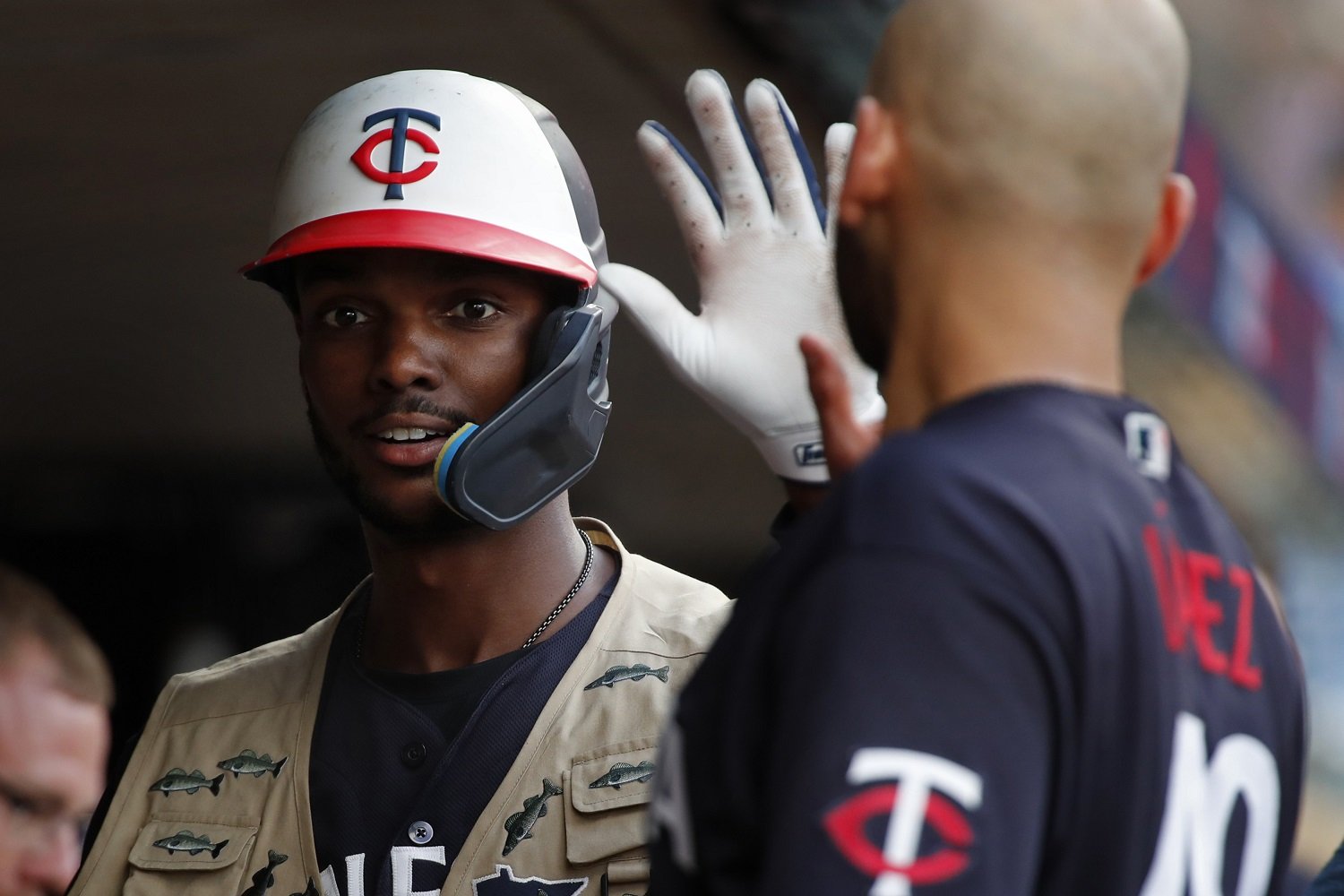 Image courtesy of Bruce Kluckhohn-USA TODAY Sports
When the Minnesota Twins front office signed Byron Buxton to a team-friendly $100 million contract extension, it was able to take place only because he is so rarely available for an extended period of time. When he's at his best, Buxton is both raking at the dish and providing web gems from the grass. His best, though, is often hampered by any number of maladies.
Time and time again this has played out over the course of Buxton's career. He has found his swing and is long-removed from the slap hitter that Paul Molitor once managed him as. While his bat plays, and that includes the gargantuan Miguel Sano-esque peaks and valleys, it has never translated into more consistent availability.
The front office hasn't ever truly had a backup plan for Buxton. His injuries have put players like Nick Gordon out of position. They have forced Ian Miller, Rob Refsnyder, Ryan LaMarre, Johnny Field, Taylor Motter, and a host of others into unnecessary action. Gilberto Celestino has emerged as an internal possibility capable of playing the backup role, but he wasn't a sure thing this year. Instead, the Twins got aggressive.
Dealing for the former Kansas City Royals Gold Glove winner, Michael A. Taylor, was acquired to provide an insurance policy Minnesota desperately needed.
Taylor has hit well just once in his career, back in 2017 as a 26-year-old for the Washington Nationals. The peak of his offensive existence results in numbers just four percent better than the league average. Minnesota likely had hopes of capturing that, but they knew this was a player with a career OPS+ of just 81.
Now fast forward to where we are at this point in the 2023 season, Buxton has remained healthy (for the most part) by being the full-time designated hitter. His inclusion there has hampered lineup flexibility extensively, but it's been Taylor that has manned the most important position in the outfield. When Rocco Baldelli has had his best teams, they have been able to play strong defense. Not needing to rely on revolving doors in key spots, Taylor has quarterbacked a group of corner outfielders that have been in flux.
At times, Taylor has also come through offensively. While he doesn't have any true skillset of note at the plate, his speed still plays. He has stolen seven bases this season, and surprisingly he's run into a few balls. Taylor's six doubles put him on pace to surpass the ten he had a season ago, and his seven home runs to this point put the teens in play for just the third time in his career.
Despite providing next to no offensive value, Taylor owns a 0.8 fWAR on the season. He should be able to surpass his 2022 value with Kansas City, and could challenge for a top-two fWAR over the course of his career. Taylor's three outs above average put him on pace to surpass where he was a season ago, and while he isn't the same elite defender he has been previously, he also isn't far off.
There is plenty to be disappointed in when it comes to how the Twins have utilized Buxton. Although he has been available, it's clear he's not healthy. He may get there eventually, but even in a limited capacity of action, it doesn't seem like this blueprint is making that happen any faster. For as long as it remains a reality, Taylor is the answer.
Minnesota will need to figure out plans going forward considering Taylor is a free agent following this season. He is making just $4.5 million in 2023, which seems like a bargain for someone so valuable defensively to a fit as necessary as Minnesota has. No matter what they do, it stands to reason that a continued insurance policy for Buxton is a must any time when filling out the 26-man collection.