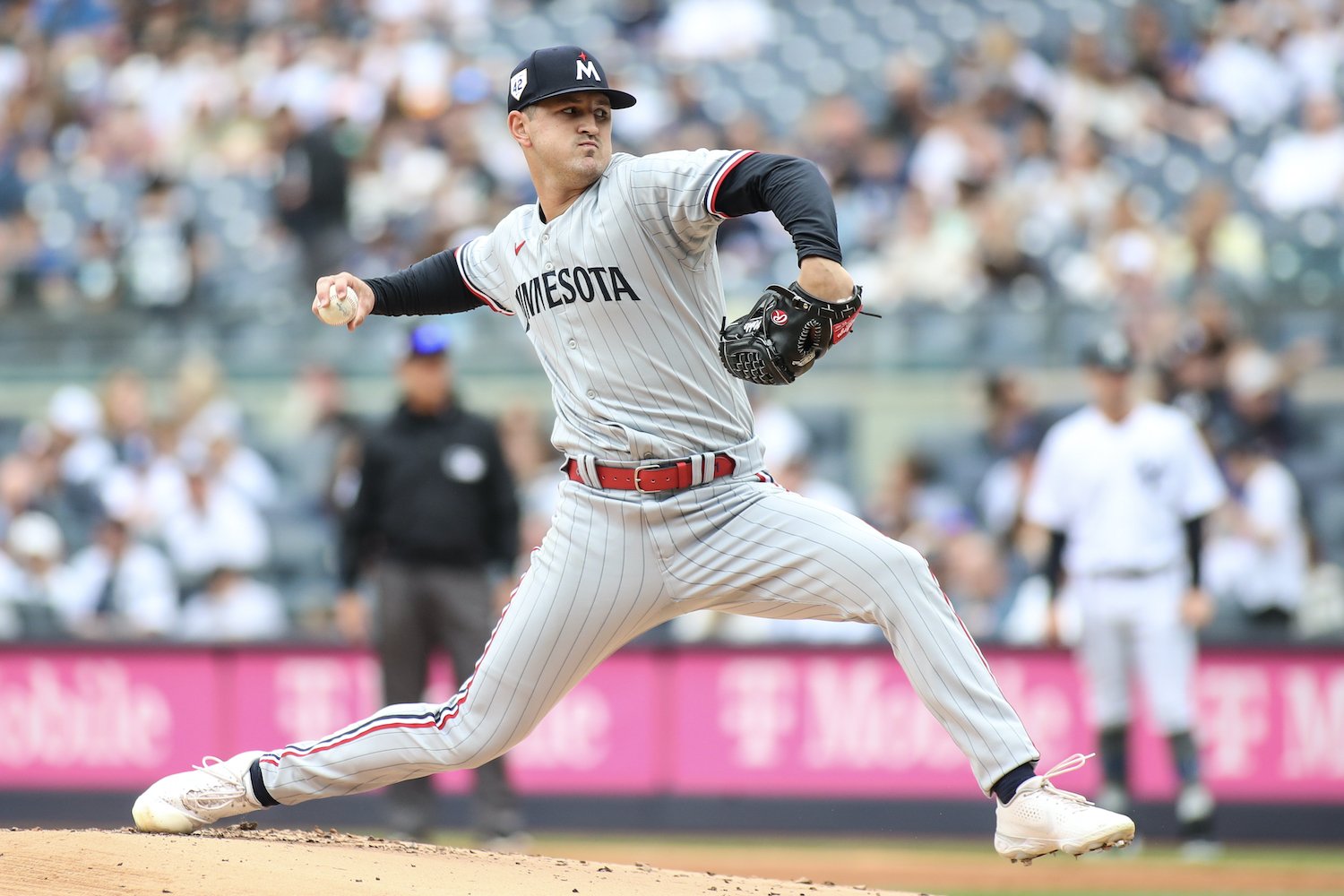 Image courtesy of Wendell Cruz | 2023 Apr 15
Posterior impingement simply means that a soft tissue structure on the back side of the elbow is getting "pinched" repeatedly with each throw. Usually, the culprit is either the triceps tendon or the ligament-like capsule that helps hold the joint together. While uncomfortable and potentially nagging, it isn't an overly concerning injury in the long run.
What is of slightly more concern, though, is the other injury in Hayes' tweet. The wrist flexors and pronators, two distinct muscle groups in the forearm, attach along the inner elbow near the ulnar collateral ligament, or UCL. These muscles flex the wrist and fingers (i.e. making a fist and bending the wrist down) and also pronate the forearm (i.e. placing the hand in a palm-down position). These muscles are important for gripping and imparting spin to the baseball. Their forceful contractions also provide dynamic stability to the inner elbow, attenuating a mild amount of force that is otherwise placed on the UCL. Basically, if the flexors and pronators are injured, the UCL is at an increased risk for injury.
As Hayes mentioned in his article following Mahle's recent start against the Kansas City Royals, Mahle's fastball velocity dropped over five miles per hour between the third and fourth innings. He originally stated that his pain was located at the back of the elbow and was "sore", which originally led to the impingement diagnosis. The MRI revealed the muscle strain. 
According to Baseball Prospectus' Recovery Dashboard, the median days missed due to elbow flexor strains is 40 days, with a minimum of 17 and a maximum of 84. However, flexor strains often precede a UCL sprain diagnosis, which may ultimately lead to Tommy John surgery. It should be noted, though, that frequently athletes are provided a flexor strain diagnosis prior to undergoing imaging; the MRI then reveals the UCL tear. 
In Mahle's case, there's no reason to suspect UCL involvement at this time as it was not included in the team's official diagnosis. There's also no reason to suggest that surgery is imminent and his season is over. 
The initial timeline provided by the Twins is suggestive of a Grade 1 or 2 strain, both of which can take weeks to months to heal. Mahle will likely resume a throwing program after the next four weeks conclude, at which point it will be determined if will be ramped back up or shut down further.
This is a developing story, so stay tuned to Twins Daily for the latest information.