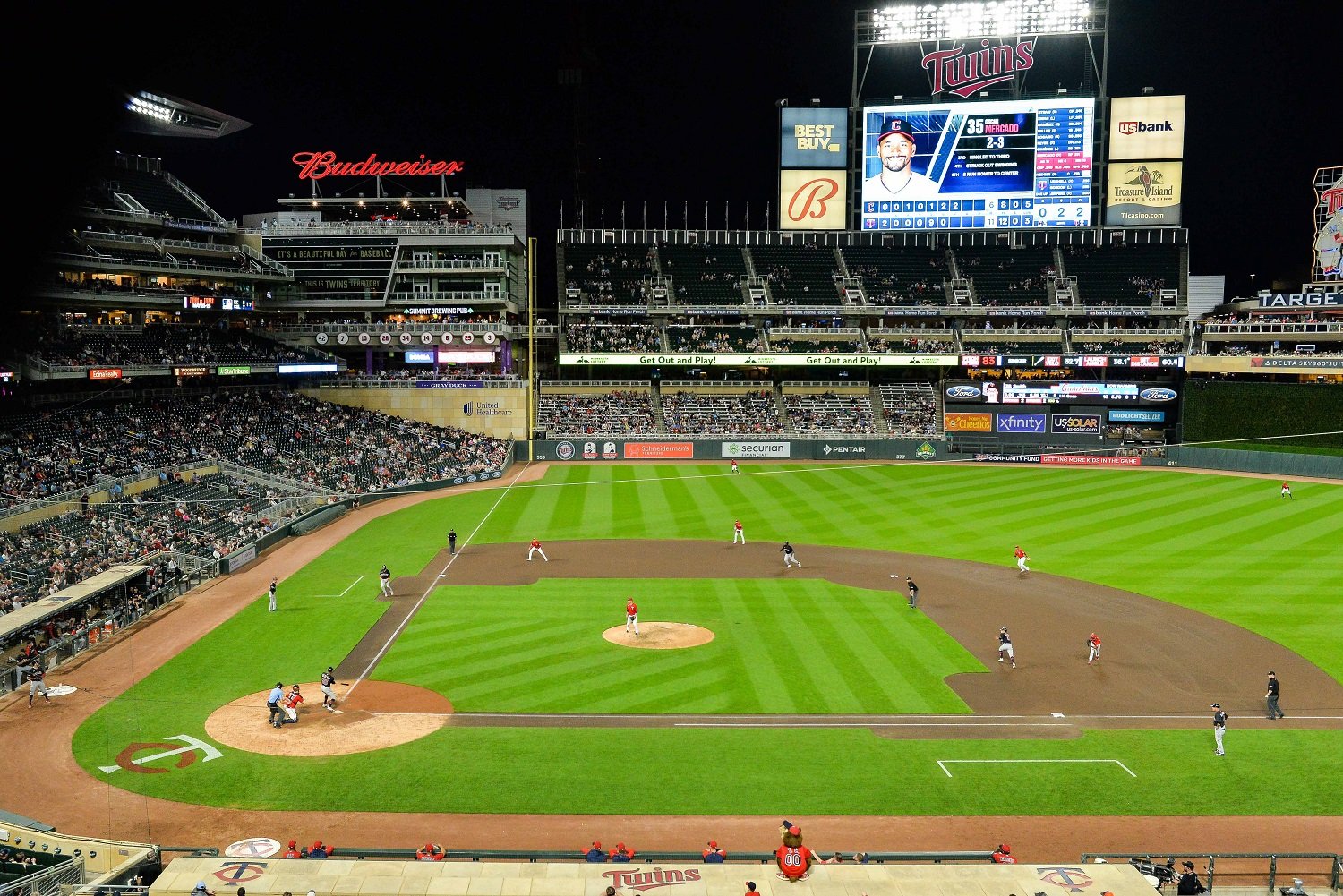 Image courtesy of Jeffrey Becker-USA TODAY Sports
Diamond Sports Group, the parent company of the Bally Sports regional networks, informed the Padres that it wouldn't be making a scheduled payment to the organization. The payment was due to San Diego multiple weeks ago, but DSG had until May 30th to make the payment if they wanted to continue broadcasting games. This has created a chain reaction that can impact televised Twins games in the weeks ahead. 
Beginning on Wednesday, Padres games will be broadcast in-market games for free on MLB.TV. These games will also be free of blackout restrictions, and that portion of the deal runs through Sunday's game. Starting on Monday, fans can purchase MLB.TV for $19.99 per month or $74.99 for the remainder of the season. San Diego also announced fans in-market can watch on DirecTV, Spectrum, Cox, Fubo and on MLB.TV. Adding these services opens Padres broadcasts to an additional two million fans. 
MLB announced, "By offering a direct-to-consumer streaming option on MLB.TV in the Club's territory for the first time, MLB is able to lift the blackout for Padres games previously distributed on Bally Sports San Diego." It's a chance for MLB to test this type of distribution method with what might be a glimpse into the future of baseball viewing. 
DSG has missed payments to other teams this season, but they have always made up the debt during the grace period. The Padres are in the middle of a 20-year, $1.2 billion deal for Bally Sports San Diego that runs through 2032. Because of San Diego's market size, it is not profitable for DSG, and they have decided not to fulfill their subsequent payment. 
In a statement sent to the Sports Business Journal, Diamond said, "While DSG has significant liquidity and have been making rights payments to teams, the economics of the Padres' contract were not aligned with market realities. MLB has forced our hand by its continued refusal to negotiate direct-to-consumer (DTC) streaming rights for all teams in our portfolio despite our proposal to pay every team in full in exchange for those rights. We are continuing to broadcast games for teams under our contracts."
The Padres will keep their on-air broadcasting staff in the transition to a direct-to-consumer streaming option. There might be some changes to the pregame or postgame staff because of the switch to a different media outlet. Minnesota fans can see San Diego as an example of what can happen when DSG misses a payment. 
For the Twins, the Bally Sports saga is something fans have paid attention to for months. It must also be frustrating since the Twins are in the final year of their current television deal. Diamond has been paying a group of teams, like the Twins, at a lower rate since their bankruptcy proceedings began. DSG feels those contracts should be restructured to align more closely with their current market values. Conversely, MLB believes their clubs should be paid the total value of the originally agreed-upon deals.
On Wednesday, a bankruptcy hearing will be held that Twins fans can follow with anticipation. According to multiple reports, MLB doesn't expect a ruling on Wednesday. Still, it might be the first step toward the Twins getting a similar direct-to-consumer streaming options like the Padres will have to start this weekend. 
Would you prefer different methods for streaming Twins games? How do you feel the DSG situation will play out? Leave a COMMENT and start the discussion.