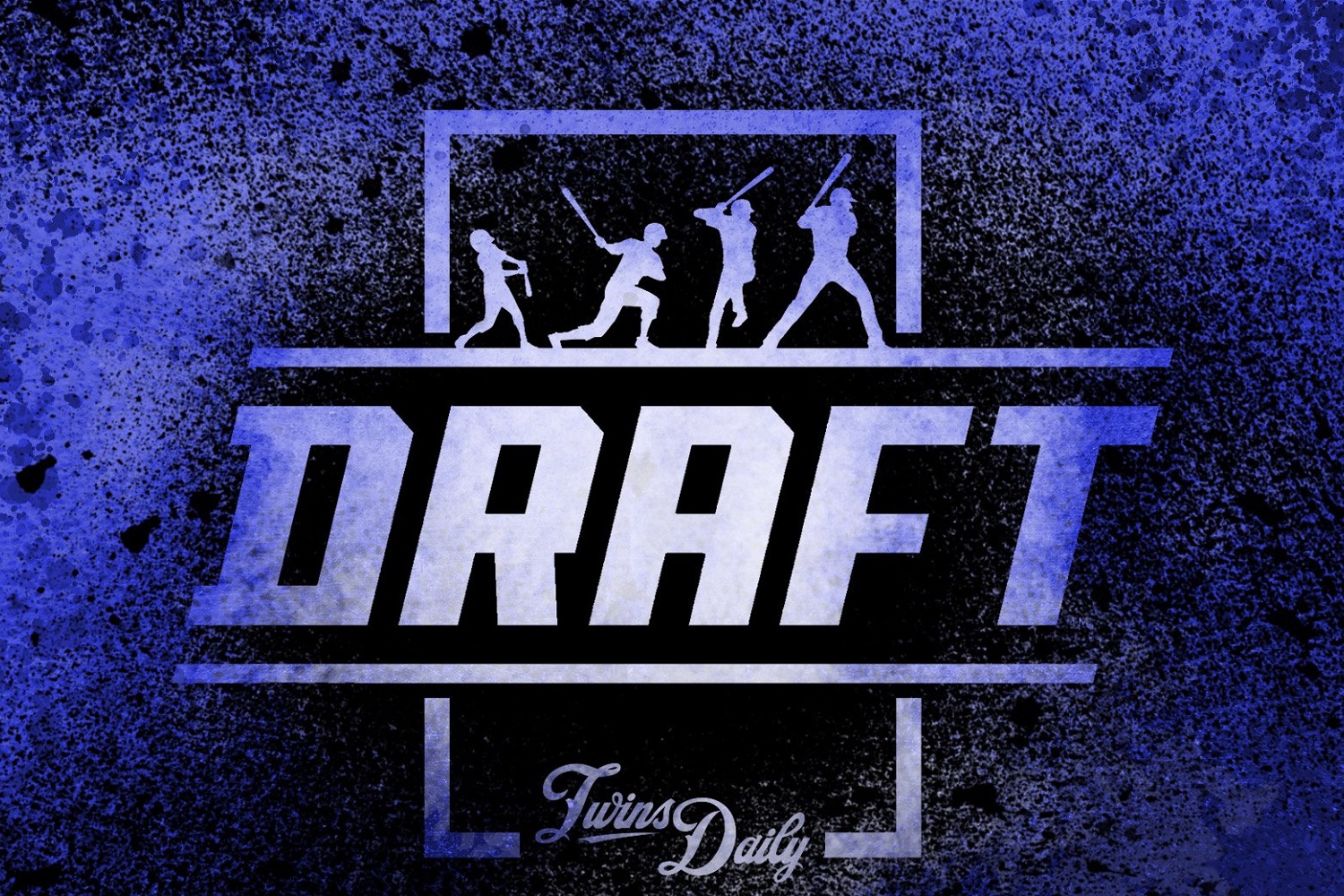 The Twins had luck on their side when they moved up to the 5th draft spot earlier this winter. As a result, the organization is likely going to add another Top 100 prospect to their stable. Currently, the big two names are LSU outfielder Dylan Crews and Tennessee right-hander Chase Dollander. You'll see a lot of names come in after that - almost exclusively hitters - which plays well for a Twins organization that has developed a pattern of drafting college hitters.
#5 - Baseball America ranks prep outfielder Max Clark from Franklin, Indiana and a Vanderbilt commit as the #5 prospect. Clark fits the Twins M.O. as someone who is referred to as a "pure hitter." As is typical with a hitter who doesn't swing and miss often, there isn't a lot of evident power. With the athleticism and instincts to play center field and the arm to play right, Clark checks a lot of boxes the Twins typically value.
Likelihood: Low. While Clark fits the skill profile, the Twins organization has favored college hitters and the Twins shouldn't miss out with a Top 5 pick. Jacob Wilson, a shortstop from Grand Canyon University, is ranked #7 and has elite bat-to-ball ability. He's also got MLB bloodlines. It wouldn't be hard to draw (aside from only being a right-handed hitter) comparisons to Brooks Lee.
After drafting in Competitive Balance Round B last year, the Twins will draft in the Round A this year. Adding the 34th overall pick not only allows the team to add another highly-rated prospect, but gives them the advantage of having additional pool money to spend.
#34 - A number of teams forfeited their second-round pick to sign a free agent, so the Twins get to draft tenth in the second round.
The 34th-ranked player by Baseball America is Virginia Tech outfielder Jack Hurley. Having a lot of swing-and-miss in his game, Hurley is going to have to hit for power to make up for it. There's not doubt the Twins saw plenty of Hurley while scouting Tanner Schobel, their second-round pick in 2022, as well as when Hurley played for Team USA this summer.  
Likelihood: Reasonably high. It makes sense from the perspective that the Twins would draft another Matt Wallner-type player: strikeouts, power and powerful arm. But once you get out of the top 10 picks, let alone the first round, projecting any specific player to a team proves futile.
#49 - This one might make you chuckle. Last year, the Twins selected a falling Alabama southpaw in Connor Prielipp. Right now, Baseball America has Grayson Hill, an Alabaman southpaw, ranked forty-ninth overall. Hill lacked great control both at Alabama and in the Cape Cod League, but has shown flashes of big-time stuff.
Likelihood: Coin toss. Pitching will likely dominate the Top 10 rounds for the Twins and the organization has a great relationship with the Alabama coaching staff. Hill seems to be more a project than the Twins typically take.
#82 - Coming in as the 82nd ranked prospect is Wisconsin prep right-hander Dylan Questad. Committed to Arkansas, Questad falls into the category where you either have to get drafted this high or enroll at college, which most Wisconsin prep pitcher do (most notable, of late, to do that is the aforementioned Prielipp.)
Likelihood: Low. Not for any other reason than because the Twins have a penchant for going the college route. Three years from now, Questad could definitely figure prominently on the Twins draft board. 
#113 - Jared Dickey is the 113th ranked prospect. A few things pop out immediately: He's listed as an outfielder/catcher. The Twins desperately need to add catching prospects. He walks more than he strikes out. And he's from Tennessee, a tough SEC school from which the Twins have plucked from three times since 2020 (Jorel Ortega, Jake Rucker and Alerick Soulaire).
Likelihood: As high as you'd see at this point. He does things the Twins like and he's from a place the Twins like to draft from.
#149 - Ranked 149th is Liberty right-hander Trey Gibson. Gibson struggled and was hurt in 2022 and, when he was healthy, had a hard time throwing strikes. He's raw, with upside, which is as good of gamble to take at this point of the draft as any.
Likelihood: Low. But drafting a college pitcher here is almost definitely going to be the way the team goes. 
#179 - The Twins match up with another son-of-a-former-MLBer in Oregon prep lefty Paul Wilson at #179. Wilson is committed to Oregon State, the same college his father, Trevor, pitched for in the 80s.
Likelihood: I'd bet on Wilson fulfilling his commitment to the Beavers. It's normal to see preps ranked in the Top 200 not sign or, in some cases, not even get drafted. And that's part of the danger of taking rankings as trying to use them as a quasi-mock draft. 
There's still a lot of time to go between now and the July draft, but sometimes you just need a dose of it to get the draft blood flowing!