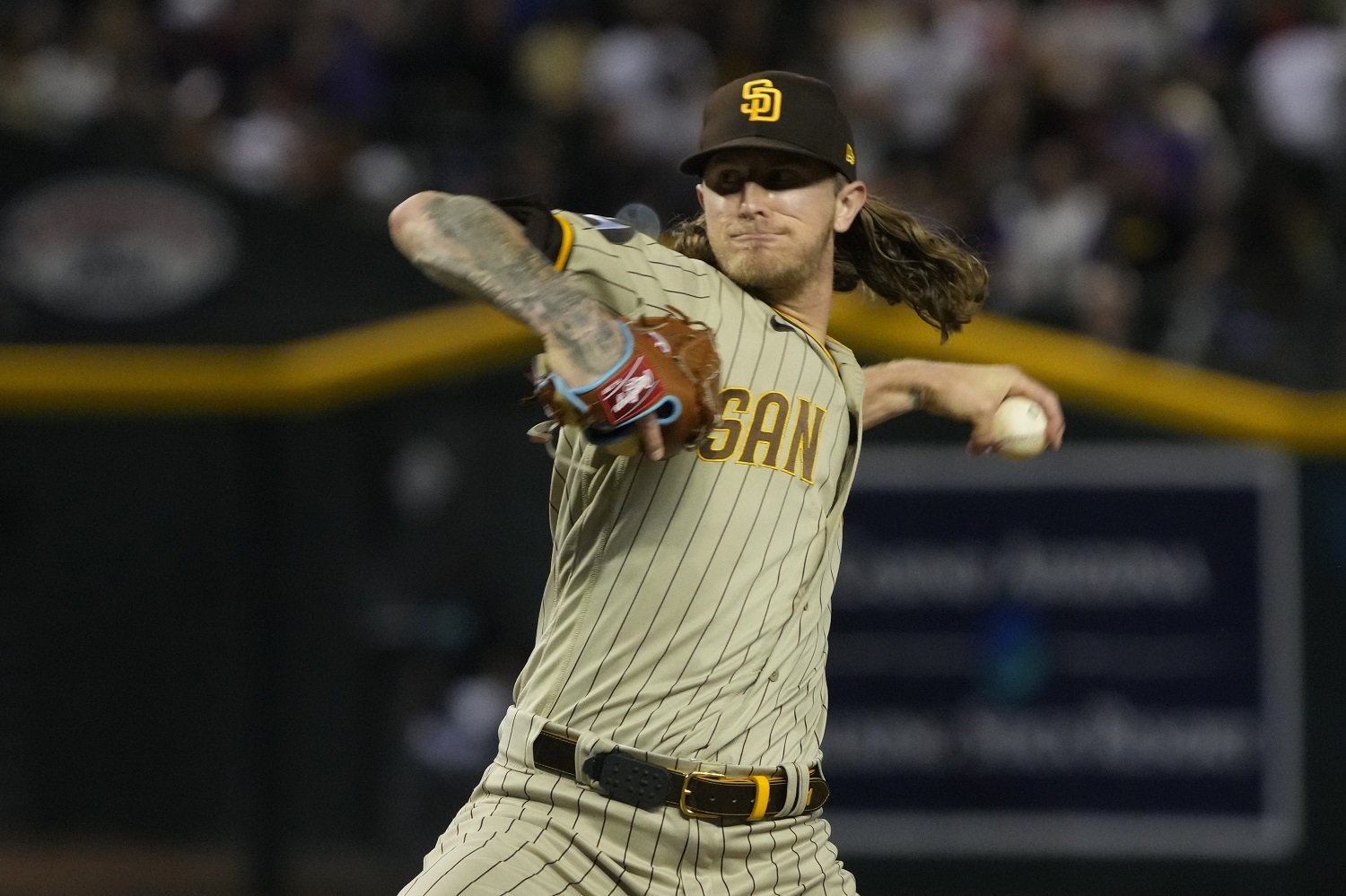 Image courtesy of Rick Scuteri-USA TODAY Sports
The Big Bat: Blue Jays' 3B Matt Chapman
Toronto enters play Tuesday in last place in a surging American League East. The Blue Jays, with a $213 million payroll, are undeniably all-in on competing. The results so far are middling. The lineup isn't producing to its talent level, the rotation is near the middle of the pack in fWAR, and the bullpen is about league average. FanGraphs places Toronto's playoff odds at 48.7% with 48 games in the books. 
If the Blue Jays opt to trade off or take a dual buyer and seller approach at the deadline, Matt Chapman emerges as a clear candidate. Chapman is an impending free agent and leads the Jays in OPS (.887) and wRC+ (146). The premium defensive third baseman had an all-world April, slashing .384/.465/.687 with 20 extra-base hits. He's off to a slow start in May with just 15 hits in 78 at-bats. 
Chapman ranks fourth among third baseman in Defensive Runs Saved (21) since 2020. He's a three time Gold Glove winner and would fill an important hole for the Twins. Chapman's addition would push both Royce Lewis and Kyle Farmer to valuable utility roles, giving Rocco Baldelli attractive options at multiple positions. 
The Ace: Brewers' RHP Corbin Burnes
Milwaukee is tied for the division lead in the adjacent NL central with a 25-22 record. Much like the Twins, the Brewers are a flawed team with a pedestrian offense and reasonable questions about their outlook as a contender. The Crew has lost 13 of their last 20 while the Cardinals hunt them down in the standings. 
2021 Cy Young winner Corbin Burnes has been part of the issue, sporting an unordinary 3.97 ERA and 21.5% strikeout rate. Burnes' previously outstanding cutter is getting hit harder at a lesser velocity. Even with his early season struggles, Burnes owns a 2.78 ERA and 2.68 FIP in nearly 500 innings since 2020. Unless you think he's suddenly a pumpkin at 28 years old, Burnes still holds ace-level status. 
On one hand, the Twins already have a strong rotation and maybe shouldn't part with significant resources for another frontline starter. On the other, if they view the trade market as thin on bats, they could double down on the rotation. Burnes is also under contract for 2024 and would be a clean replacement for free agent Sonny Gray. 
The Firebreathing Reliever: Padres' LHP Josh Hader
The Padres have yet to meet their sky-high 2023 expectations. After a run to the NLCS last October, San Diego continued to invest with a monster deal for Xander Bogaerts and an extension for Manny Machado. They parted with significant prospects last trade deadline for Juan Soto and Josh Hader, furthering their commitment to winning now. As of Tuesday, they are effectively 55-45 to make the playoffs, per FanGraphs. 
Josh Hader is one of just a few Padres performing at a high level. Hader owns a minuscule 0.95 ERA with 26 strikeouts in 19 innings. He's one of the best relievers of this generation, pairing an upper-90s fastball with a disgusting slider. Hader has yet to allow a hit to a left-handed hitter (0-for-14, 9 strikeouts). 
Hader is an impending free agent and would be a prime trade candidate should San Diego look to cash in. The Twins lack another consistent left-handed reliever to pair with Caleb Thielbar and well, Hader is the best in baseball. A late-inning trio of Hader, Jhoan Duran, and Jorge López could overwhelm opponents. 
What do you think of these candidates? Can you think of others? Comment below!