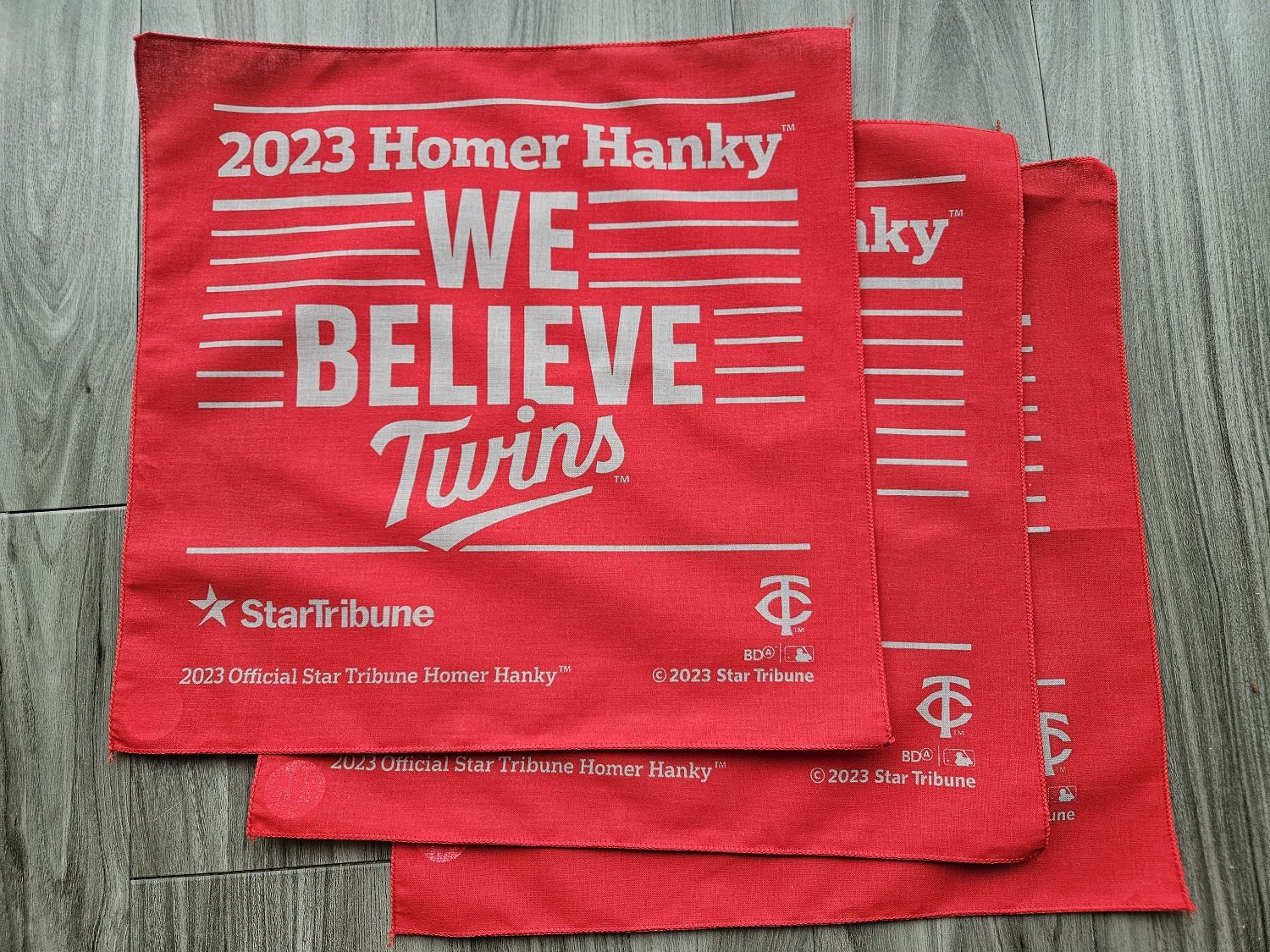 Image courtesy of Melissa Berman
Immediately after clinching the AL Central title on Friday night, the Twins announced the return of the iconic hankies, this year emblazoned with "We Believe," a clubhouse mantra, according to Twins President Dave St. Peter. Twins fans can purchase the hankies at the Target Field team store (open during games and from 10-5 p.m. Monday-Saturday on non-game days) and fans who attend a playoff game will receive one, too. The Hankies are $4 a piece. 
Are you cheering on the Twins from afar? No problem, you can buy them online, too.
Just like in 2019, this year's Homer Hankies are red, but fans will be excited to learn that the hankies have returned to the same original, thin material that debuted in 1987, the first year of the Homer Hanky (the 2019 and 2020 renditions of the Homer Hanky were terrycloth towels). In 2016, MLB added a rule (aptly nicknamed the "Homer Hanky Rule") specifying that "in-stadium rally towels" could no longer be white because it can make it difficult for the batter to see the ball.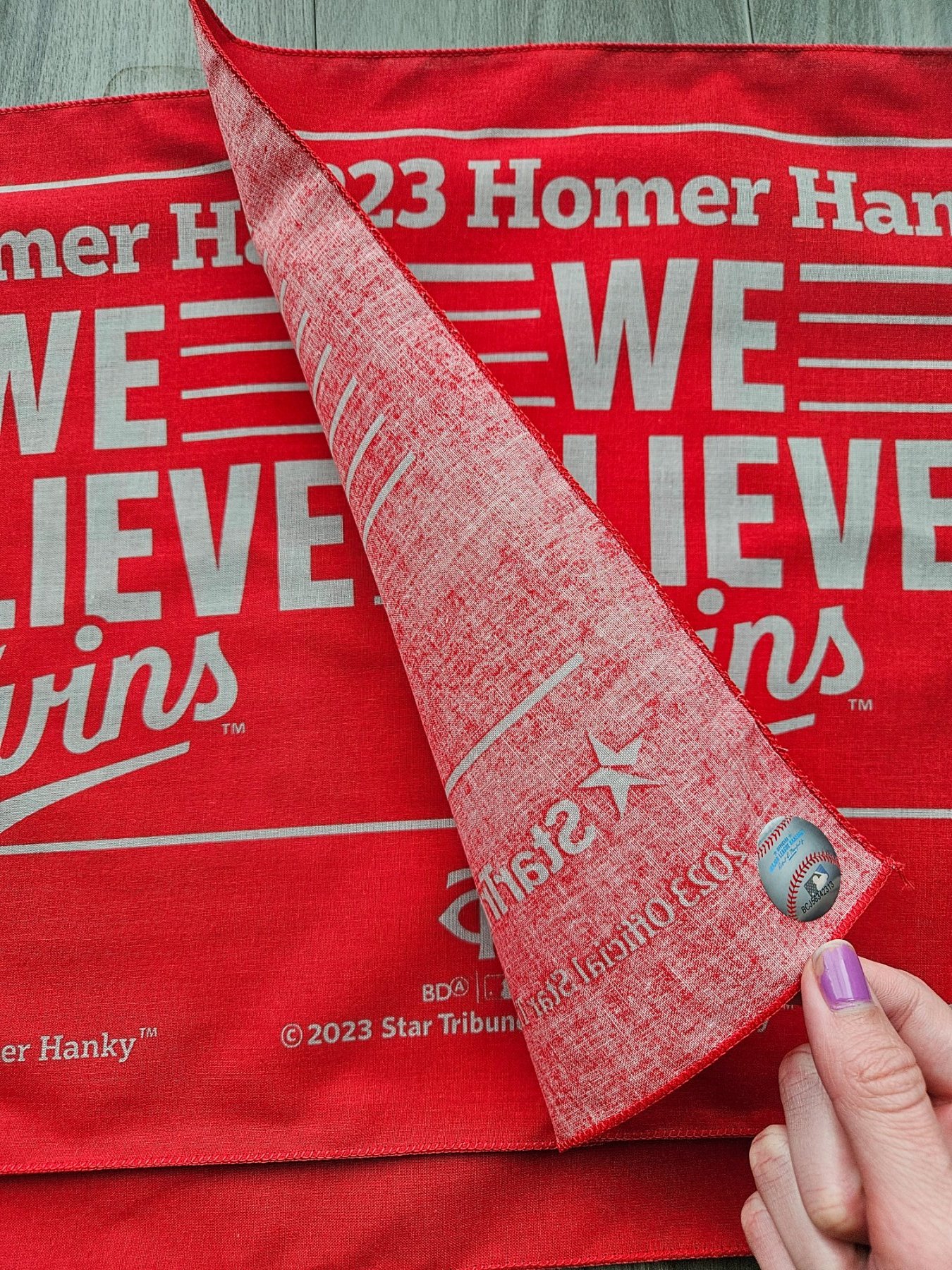 Fans lined up on Saturday morning before the stadium gates even opened to buy the hankies from the team store as soon as they went on sale at 10 a.m. During the game, long lines for the checkout counter also stretched inside the Twins team stores. But a pro tip from me: I noticed during Sunday's game that the merchandise stands in the concourse were also selling hankies, so I walked right up and bought four with no line. 
Even though local grocery store chain Cub Foods is listed as a sponsor of the hankies, it does not appear that they will be for sale in-store as they have in past years. 
Fans will go to all ends of the earth to secure a much-coveted hanky, and many make a point to collect every single one. I'm one of them. In 2019, I remember driving around to every Cub Foods store within 30 minutes of me in search of hankies and running into other fans doing the same. 
Homer Hankies are special to my family, too. I wasn't around yet to see the 1987 and 1991 Twins championship runs, but my parents were. Recognizing how historic these championships were, they bought extra Homer Hankies so each of their future kids could have one. Homer Hankies are one of the special, unique things associated with being a Twins fan. Lots of other teams across sports have rally towels, but who else has a hanky? I will be proud to wave mine again at Target Field during the upcoming wildcard round, just like the generations before me. 
_ _ _
Are you going to buy a 2023 Homer Hanky? Which past hankies do you have? Let us know with a COMMENT below.