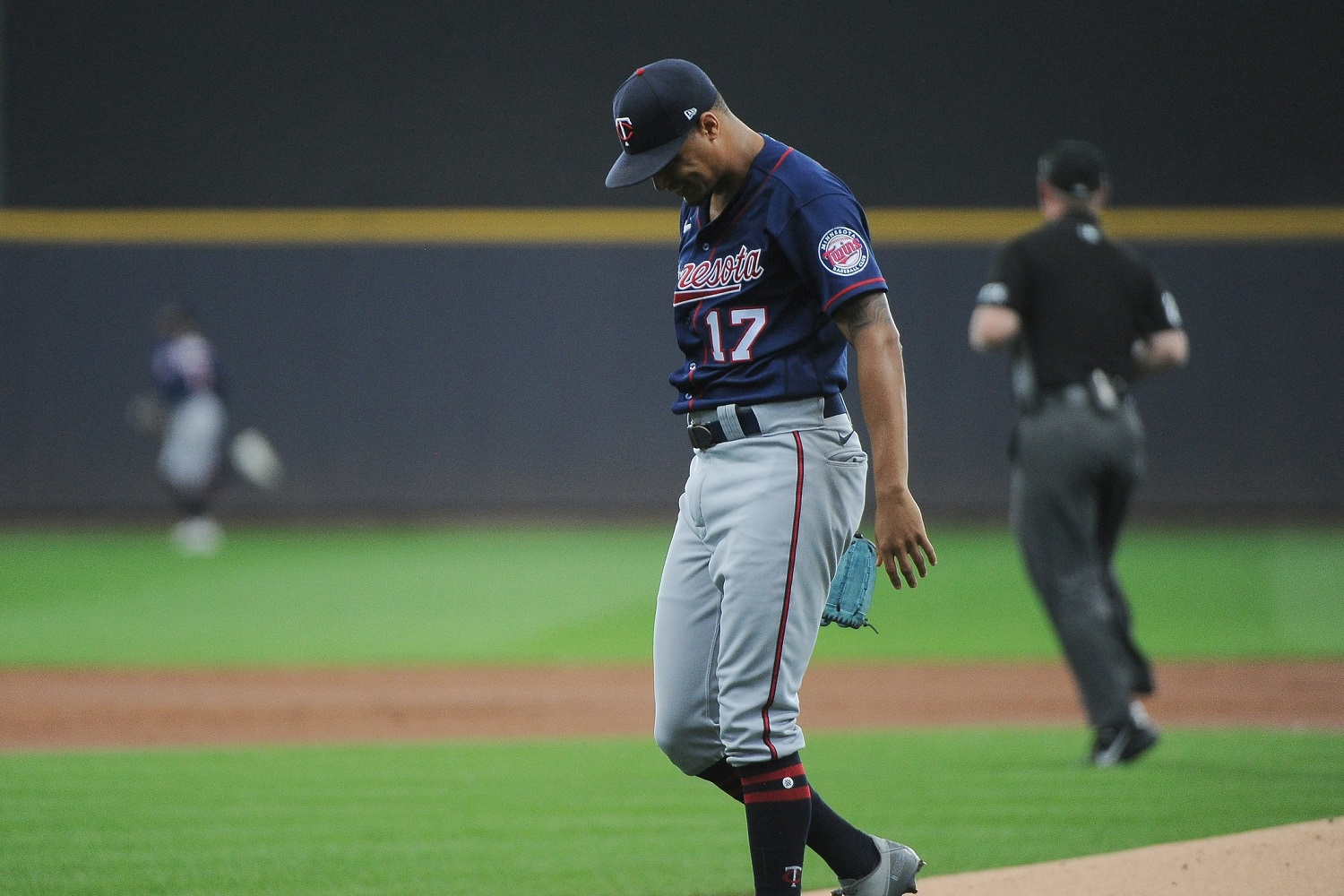 Image courtesy of © Michael McLoone-USA TODAY Sports
This is where the group leaves the biggest footprint. In the Falvey-Levine era, most of the veteran fill-ins discussed in Part 2 have come in the form of one-year contracts, or contracts with vesting, team, or mutual options for the second year. Based on my research, the breakdown in the length of free agent contracts can be seen below, prior to the second Correa signing, sorted from most recent to least recent, again color-coded by position.
One-year contracts are something of a default option for most clubs. No-harm-no-foul, small commitments have a short-term risk. However, this club has shown a special proclivity for the one-year deal.
This pattern emphasizes the importance of the farm system producing fruit in this organization. If the decision-makers refuse to find longer-term pieces in free agency, they need to be sure that their internal options are enough to win more games than they lose.
They have made a few longer-term commitments, but those situations were special exceptions, such as shoring up the catching position with Jason Castro in 2017 and Christian Vazquez in 2022. Carlos Correa's three-year deal was a one-year deal with insurance, should he suffer a significant injury or forget how to play baseball, a risk the club was willing to take given his talent and clubhouse presence. Although the Josh Donaldson contract does not reflect favorably on them in hindsight, like with Correa, they saw his off-field presence to be valuable (i.e., "He'll bring intensity") regardless of his performance, which was expected to be high as well.
As can be seen in the table, they do often try to get a bit of extra value out of these one-year deals—especially for bounceback candidates—in the form of options. Most recently, in 2022, they added team options for the Dylan Bundy and Chris Archer signings. If either of them had regained their past form, the team could have brought them back for about $10MM each, The options, though, however, have rarely been exercised, suggesting more duds than bouncebacks.
The only option exercised by the team was for the second year of Nelson Cruz 's 2019 contract. The Cruz signing has been the best in the Falvey-Levine era, netting 6.3 fWAR for about $18.5 million over his first, two-year deal. Exercising that option was a no-brainer. The majority of those moves have not paid off anywhere close to as well as the Cruz signing.
A few times each offseason, they make attempts at players on multi-year deals. Before Donaldson and Correa twice, those attempts have not borne fruit. However, their steadfast adherence to their strategy generally prohibits them from the biggest move. 
As with many of the one-year deals, the Twins' signings of Donaldson and Correa were due in large part to other clubs' wariness over injury concerns. They instead made their interest known and provided a lower offer as a fallback. They attempted the same to no avail, for instance, with Carlos Rodon, Zack Wheeler , and Yu Darvish. Those types of moves, though, would largely prohibit future moves of a similar magnitude. 
Without the Donaldson trade, they likely would not have been able to sign Correa the first time around. It is possible that spending more money to land Wheeler would have precluded them from future flexibility, so they likely see value in never overextending themselves, especially on pitchers.
For this reason, it's imperative that the Correa signing pays off, because they likely will not have the ability to sign even another Donaldson-like contract in the near future. Given that the chips have been pushed in on a player like Correa, I feel pretty good about the odds, but all that needs to happen is the spontaneous combustion of an ankle to sink the ship.
What are your thoughts on the one-year approach with specific exceptions?