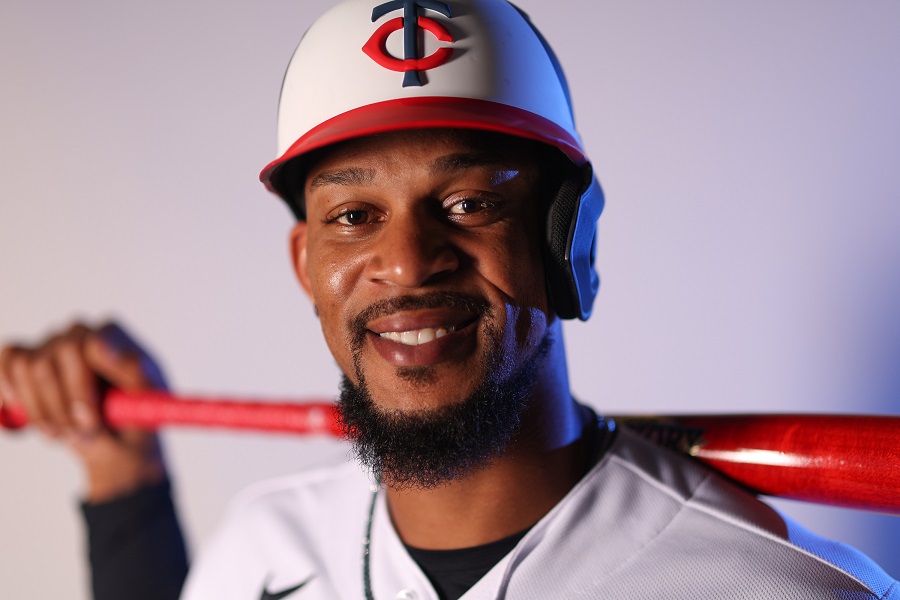 Image courtesy of Nathan Ray Seebeck-USA TODAY Sports
With the regular season almost here, Twins Daily is proud to present this in-depth conversation with longtime Minnesota nemeses The Injury Gods. Known for their season-ending (and sometimes career-ending) work, The Injury Gods have developed quite a reputation among Twins fans. Jontu of the Poison Wind and Cnathol the Endless clear the air on alleged grudges against the Twins, some of their past work, and their outlook for 2023.
TWINS DAILY: Thank you for taking the time to speak with me.
JONTU: You're welcome, mortal.
TD: First of all, I just have to congratulate you on your work with Royce Lewis last year. Getting him just healthy enough to show some serious potential, then tearing his ACL again because he was playing out of his natural position to replace your masterwork, Byron Buxton? Even Minnesota sports fans were impressed by the sheer cruelty.
CNATHOL: It's funny, I proposed that at a work happy hour as a joke! But Jontu and Torvald the Bleak both looked up and basically said, "Hey, we could make this work." They came back on Monday with a PowerPoint deck and it was full speed ahead.
JONTU: He's being modest. Sending Lewis into the wall was all Cnathol. We just added the finishing touches. Did you like that we did it on his first game back in the majors? During the Twins Daily/Gray Duck event at Target Field?
TD: No. It was awful.
JONTU: Thank you. That means a lot.
TD: Moving on, Jorge Polanco is still dealing with a bad wheel after seven months. He's starting the season on the injured list. Any comment?
CNATHOL: There is no offseason for an Injury God. We put in the work. Failure to prepare is preparing to fail.
JONTU: Also, just to clarify, it's both Jorge Polanco and Alex Kirilloff who still haven't recovered from the injuries that torpedoed their 2022 seasons. A lot of time and ill intent went into both their struggles.
TD: My apologies.
JONTU: You saw how well Kirilloff was hitting before his wrist flared up. The wretched agony of Twins fans as he labored to play through it…I tell you, it makes the long hours all worth it.
TD: It was so hard to watch.
JONTU: You flatter Us.
CNATHOL: To be clear, We're not always manifesting pain for you puny humans. Mortals think just because We rain misery on the frail bodies of their heroes that We're always like this. It's simply not the case. Jontu has taken up pickleball!"
JONTU: We make the pickleball out of discarded UCLs. Last night we used Stephen Strasburg's.
TD: Strasburg plays for Washington. Is this confirmation that the Gods aren't specifically targeting the Minnesota Twins, despite the lamentations of the fanbase?
CNATHOL: First of all, I just want to say to Twins fans to keep the lamentations up. The cursing, the frustration, the part where you sit in your car in the driveway with the engine and radio off, trying and failing to keep the howling void of an indifferent universe at bay? That's what keeps Us going.
JONTU: But to your point, no, it's not just the Twins. You've seen Our work with the New York Mets. Their fans are already bone-deep psychos and sick freaks. Knocking their closer out for the year because he and his friends were happy? Man, You wait an eternity for a chance like that. This is not an exaggeration. We are beyond time.
TD: Finally, I need to return to the topic of Byron Buxton.
CNATHOL: Oh, yes.
TD: You've no doubt seen that he's starting the year at DH to reduce the wear and tear of playing centerfield all season.
JONTU: They think they're clever.
CNATHOL: The beauty of this is that they believe it'll work.
JONTU: The group chat was lit. The gall. The insolence!
CNATHOL: That rookie pitcher with a 101-mph fastball and zero control? The massive, ankle-spraining pothole in the players' parking lot at Target Field? A cheeseburger that gives you syphilis? The human mind can't comprehend the suffering that awaits, much less the form it takes.
JONTU: None shall know the hour.
CNATHOL: But probably late April, early May.