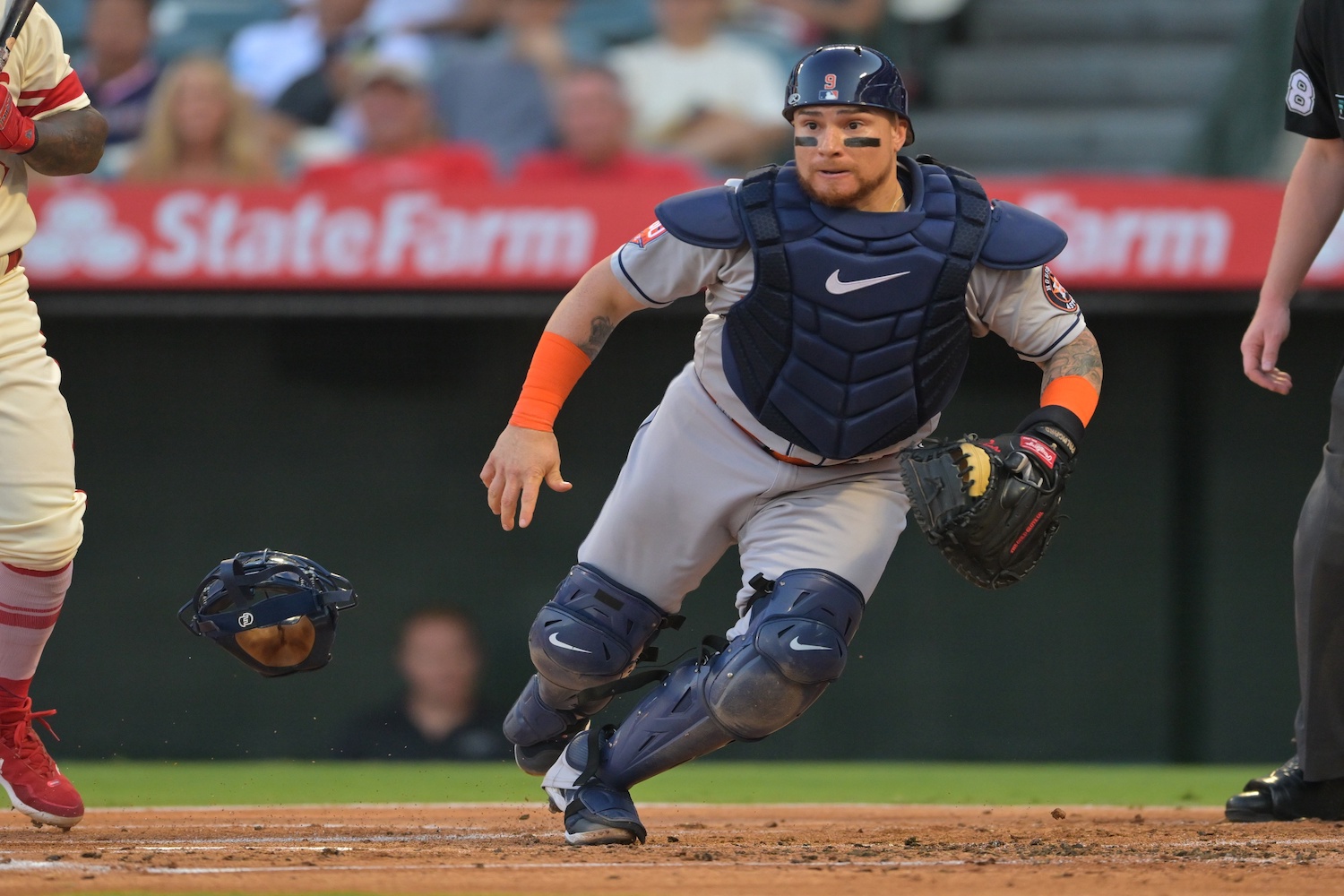 Image courtesy of Jayne Kamin-Oncea-USA TODAY Sports
Derek Falvey and Thad Levine moved quickly after taking the reins in 2016, signing catcher Jason Castro to a three-year, $24.5 million contract as their first move. It would be the new regime's largest commitment to a free agent until 2020, when they made waves by signing third baseman Josh Donaldson for four years and $92 million.
An audacious move coming off a breakthrough season. Donaldson's deal nearly doubled the franchise record-holder for biggest free agent contract: Ervin Santana for four years and $52 million, almost eight years ago to the day (12/14/14).
Donaldson's two-year tenure with the Twins was unfulfilling, and the team was happy to move on when they unloaded his remaining contract to New York this past February. They used the newfound payroll space to make an even bigger splash: signing Carlos Correa to a three-year, $105 million stunner. He opted out of that deal a few weeks ago, as expected.
Which brings us to this week, where the Twins have agreed to terms with Christian Vazquez on a three-year deal worth $30 million over three years. 
With that, we've covered all of the biggest free agent commitments ever from this front office: Vazquez (#3) nests behind Correa (#1) and Donaldson (#2) as the heftiest contract in six offseasons, and – along with Castro – the only deals spanning three or more years.
There are a few ways to react to this. The first, of course is: wow, that really puts the Twins' aversion to free agent spending in context. Their biggest splurges under this regime have been two solid yet unspectacular catchers, and two superstar infielders, whose contracts more or less melded into one. (Twins basically turned the last $52 million owed to Donaldson into $35 million for Correa.)
Castro is, thus far, the only one of these players who actually played out at least three years of his contract as a Twin. Vázquez will presumably join him, bridging us to the other reaction: the front office must REALLY like Christian Vázquez. 
Clearly they are deeply uncomfortable with long-term contracts, especially for aging players. If they wanted to, the Twins could have certainly bided their time to wait out the remaining trade market, or turned their attention to another free agent around the middle tier. They passed up the opportunity to pursue a (likely cheaper) true platoon partner for Ryan Jeffers, such as Omar Narváez or Tucker Barnhardt, in order to aggressively acquire Vázquez – who was reportedly their #1 free agent catching target from the start.
What do they like so much about the 32-year-old to make such a (relatively) big leap? Vázquez has a number of appealing qualities, one of which is pitch-framing – particularly high in the zone) – as Lucas Seehafer laid out in detail. There's also his relatively neutral platoon split, his strong throwing arm, and his reputed clubhouse presence.
Beyond that, the Twins' willingness to pay a real premium for the backstop comes down to two core things: safety and experience.
SAFETY
This is the biggest factor without question, in my mind. Coming into this offseason, the catcher position was a glaring hole on an otherwise structurally sound roster. Dan Hayes writes in The Athletic that the team was "desperate to find a catcher in free agency." 
Vázquez has had an up-and-down career, with occasional solid offensive bursts counterbalanced by long unproductive stretches ... but he's been serviceable at worst. Even when his bat is amiss, he remains a steady defensive player and durable mainstay. 
He might arguably lack the upside of a Zunino or Narváez, but he's got a higher and sturdier floor. And that's what this move does: complete the front office's floor-raising setup for whatever is next. 
EXPERIENCE
The Astros acquired Vázquez from Boston at the deadline this year, valuing him as a seasoned vet who could contribute during the stretch and into the playoffs. He played 41 games for Houston in August, September, and October, aiding their successful pursuit of a World Series championship. It was the second ring for Vázquez, who won another in Boston in 2018 and took part in a deep run with the Red Sox in 2021.
For a Twins organization that was devoid of ANY meaningful big-league catching experience beyond Jeffers' 600 plate appearances ... it's easy to see why this track record would be very appealing.
Now, the big remaining question is whether this front office is going to add another top contract to its modest historical ledger. Amazingly, Vázquez's $30 million contract has now entered their top three -- and the top six in franchise history, adding in Santana and Ricky Nolasco. If Vázquez remains on either of those lists by the time the offseason is over, it'll be hard to see how this winter would be viewed as a success.