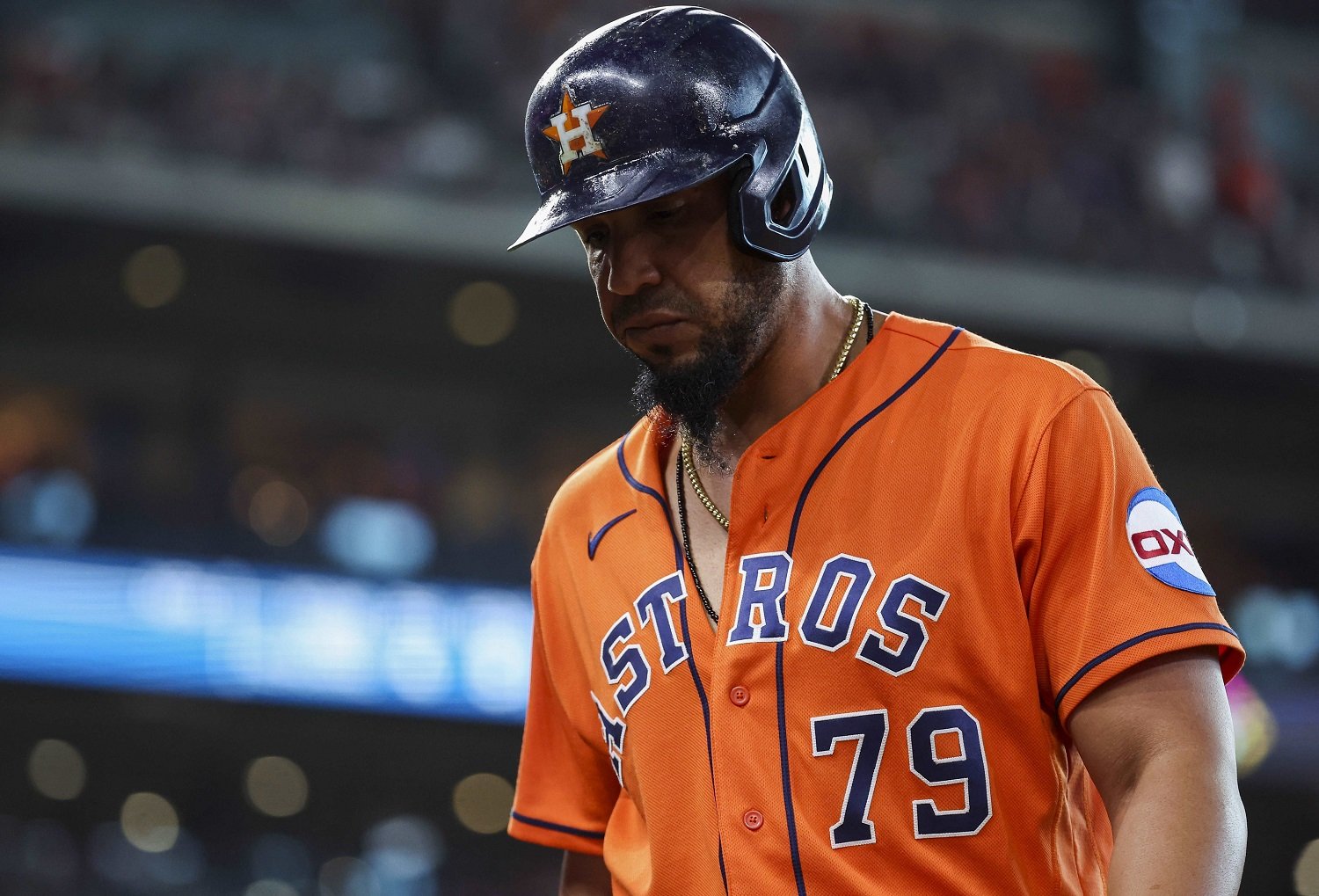 Image courtesy of Troy Taormina-USA TODAY Sports
All in all, most of the Twins' needs were addressed in the off-season, with a few glaring exceptions. One of the areas that went relatively untouched was the need for a right-handed slugger that could play first base. The club was rumored to have some interest in a few notable names, and eventually landed on Donovan Solano as the de facto plug for their leak. 
He didn't follow the mold of the players that are on this list, but he's put up numbers that are solid, if unexciting. On the year, Solano is batting .270/.360/.350 (104 wRC+), and playing passable defense at first base (with rare appearances at second and third). His performance has been a likely outcome for a 35-year-old veteran with a high on-base profile. But how does Solano stack up against the other names that were loosely-attached to the Twins in the off-season?
Josh Bell
A one-time top prospect for the Pittsburgh Pirates, Bell entered free agency as one of the better options among corner infielders. Despite a rocky couple of months with the San Diego Padres post-trade deadline, he finished the season with a .262/.362/.422 clip and 17 home runs. That's the type of player many wanted for the Twins as someone that could split time with a left-handed platoon partner such as Alex Kirilloff or Joey Gallo.
Bell went on to sign a two-year contract with the Cleveland Guardians, worth $33 million with an opt-out after the first year. The player option grants him the ability to re-enter the free agent market if he has a big year in 2023. But so far, Bell doesn't look like somebody that's lining up for a big payday this winter. In 45 games, the switch-hitter has a .228/.342/.348 clip with just three home runs. 
It should be noted that Bell has only been given 46 at-bats against left-handed pitching, which has been the Twins' kryptonite all year. If they wanted someone that could mash from the right side of the plate, it's probably wise that they passed on Bell. 
Luke Voit
The home run king of the pandemic-shortened 2020 season looked like an ideal fit for the Twins on paper. He still boasted plenty of power from the right side in 2022 while blasting 22 home runs for the Padres and Washington Nationals, but his overall output was roughly replacement level (102 wRC+, 0.2 fWAR). Like Solano, Voit's market failed to materialize until February, when teams were already in the thick of spring training. 
That soft market was part of the appeal when it came to Voit's potential fit in Minnesota. The club could have theoretically signed the 32-year-old to a cheap, incentive-laden deal to be one of the last names on the 26-man roster, or even a minor-league "prove it" contract as he ended up doing with the Milwaukee Brewers.
No matter how insignificant the price tag could have been, it's fortunate that the Twins didn't land Voit. In 22 games with the Brew Crew, he has a brutal .221/.284/.265 (54 wRC+) and has missed significant time with a neck injury. Like Bell, his numbers against left-handed pitching have been abysmal, as he's slashing just .091/.091/.121 (-53 wRC+) with a shocking 60% strikeout rate. You'd be hard pressed to find somebody with a worse clip against southpaw pitching. If the Twins had signed Voit to be the right-handed side of a platoon at first base, it would have been a huge swing-and-miss, something Voit is all too familiar with.
Jose Abreu
Arguably the biggest name on the first base market last winter was the former-MVP who had a brilliant nine-year career with the rival Chicago White Sox. Abreu won three Silver Slugger awards and was named to three All-Star teams, so his offensive reputation was enough to land him a three-year, $58.5 million guarantee from the reigning world champion Houston Astros. Early in the off-season, he looked like a perfect fit for the Twins as a veteran leader that could still mash in the middle of a lineup and play a reasonably sound first base. 
But now, Abreu is one of the more confounding players in the league, and not in a good way. His power has seemingly vanished, as he has yet to hit a homerun in 47 games played this season. His anemic .221/.281/.260 (52 wRC+) slash line is borderline unplayable, and his .540 OPS is fourth-lowest among all qualified hitters. His inability to do any damage against breaking balls (36.1% whiff rate) has been a main culprit when trying to diagnose a cause for his sharp decline, but honestly, his numbers against fastballs (.263 slugging) and off-speed (21.7% whiff rate) aren't going to save him, either. 
He would have been viewed as a Nelson Cruz-esque acquisition for the Twins – someone who could still be productive in his late-30s while leading by example from a corner locker. But instead, it looks like father time is catching up to one of the premier Cuban-born players of this generation. 
At the end of the day, it looks like the Twins chose wisely when they signed Solano to a one-year deal, especially when compared to these three rumored off-season targets. An ideal fit would have been to go the route that the Boston Red Sox ended up taking, by signing Justin Turner and transitioning him to a primary first baseman/designated hitter. He's currently batting .267/.360/.407 (111 wRC+) and absolutely crushing left-handed pitching to the tune of a .291/.391/.509 (146 wRC+) clip while playing slightly above-average defense. Passing on the former Dodger legend is regrettable. Passing on the other names on this list has ended up being a blessing for an already-troubled Twins lineup. 
What do you think? Are you surprised by the lackluster performance of these three rumored targets? Who else would be a good fit as a right-handed hitting first baseman? Let us know your thoughts in the comment section below.