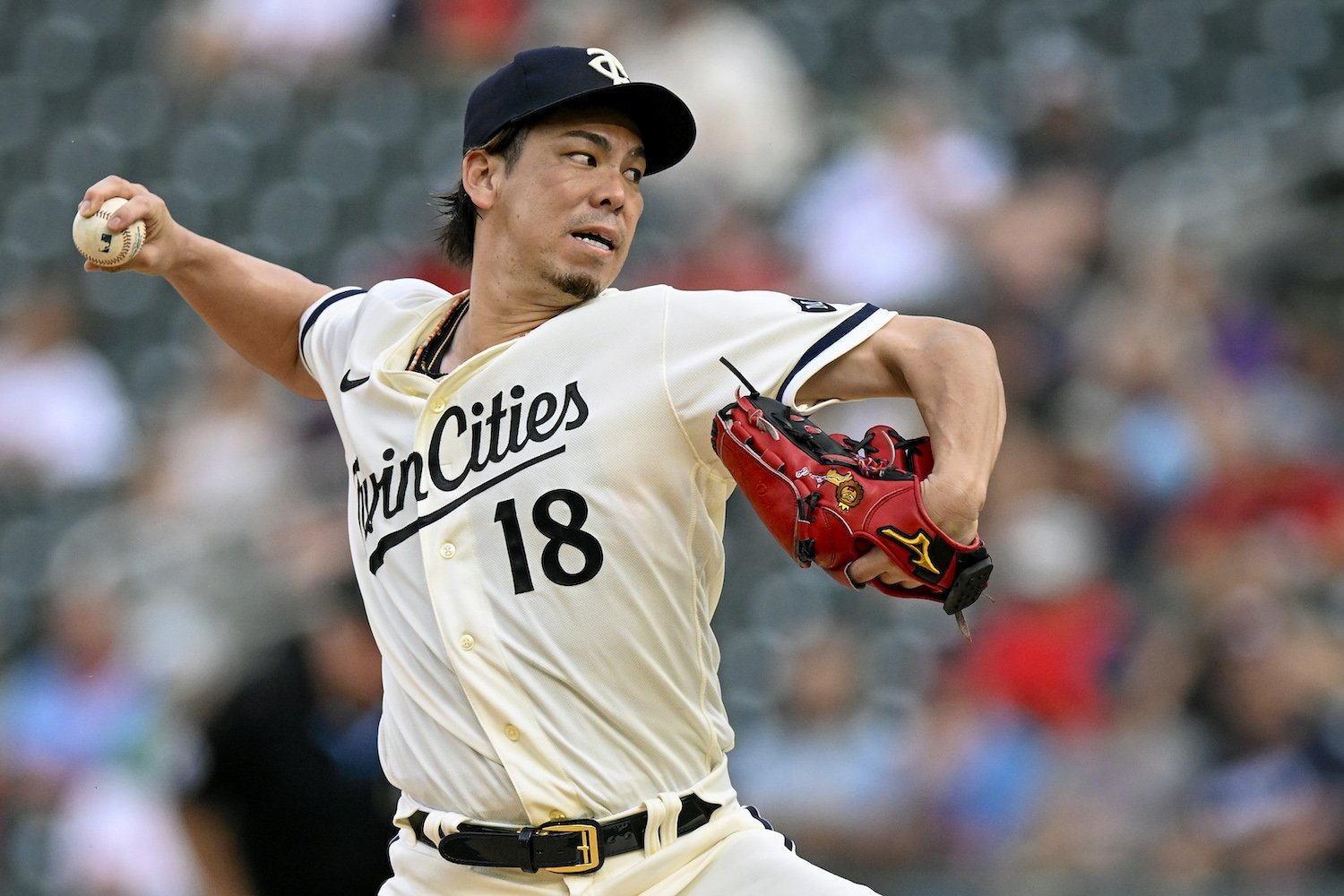 Image courtesy of Nick Wosika-USA TODAY Sports
Kenta Maeda has been an ace-level starting pitcher at times in his Twins career, even as recently as just a few weeks ago. After coming off the IL, Maeda went on a blistering stretch, posting a 2.47 ERA in eight starts leading up to August 10. Since then, he's posted a 5.52 mark, possibly taking himself out of the running for the third spot in the postseason rotation with the return of Joe Ryan. As a result, Maeda should have a role in the postseason bullpen instead.
It's easy to forget that Maeda is still just a year removed from Tommy John surgery. He looked like he wasn't at full strength to start the season, and while Maeda looked much stronger upon his return from the IL, he's looked to be running on fumes in his last few starts. His 89 innings pitched don't seem like many, but he threw zero in 2022 and 109 in 2021, and of course, only 66 in his Cy Young runner-up 2020. Fatigue may be starting to catch up.
Fortunately, this possibility doesn't have to take Maeda off the postseason roster entirely. The Twins bullpen remains arguably the most significant question mark on the team, as several young players like Kody Funderburk and Louie Varland are debuting to claim a spot. Paired with pitchers like Griffin Jax struggling and Brock Stewart being questionable at best to return from injury, the bullpen has plenty of openings.
Maeda has made the bullpen transition before with the Dodgers. In 21 postseason appearances out of the bullpen in LA, Maeda has a 1.63 ERA with 27 strikeouts in 22 innings. His last relief appearance was in 2019, but he's never been a flamethrower, and his offspeed pitches still appear capable of fooling opposing hitters. Shorter stints could allow him to lean into his offspeed even more and hopefully minimize the fatigue he may be having at this point in the season.
Maeda was not a fan of this usage with the Dodgers, which was part of the reason he was traded to Minnesota. Likely, he wouldn't be adamantly opposed to making this switch once again if the Twins were to ask, but it undoubtedly plays at least a minor factor in how they move forward.
It's also possible Maeda pitches out of the bullpen in the opening series with intentions of slotting back into a starter role should the Twins advance. Twins advance. He could be available for a multi-inning stint with eyes on starting game four of the ALDS.
At any rate, it unfortunately has become challenging to see Maeda starting in a game three situation of the opening playoff series. With how he's recently struggled, as well as Joe Ryan's return, his best usage may be to help patch a relief corps leaking oil since the Twins declined not to add to it at the deadline meaningfully. Should Brock Stewart return to form and/or Varland becomes a legitimate weapon, Maeda could make the back end of games even more challenging to traverse for opposing lineups. 
Should the Twins consider moving Kenta Maeda to the bullpen for the playoffs? Let us know below!