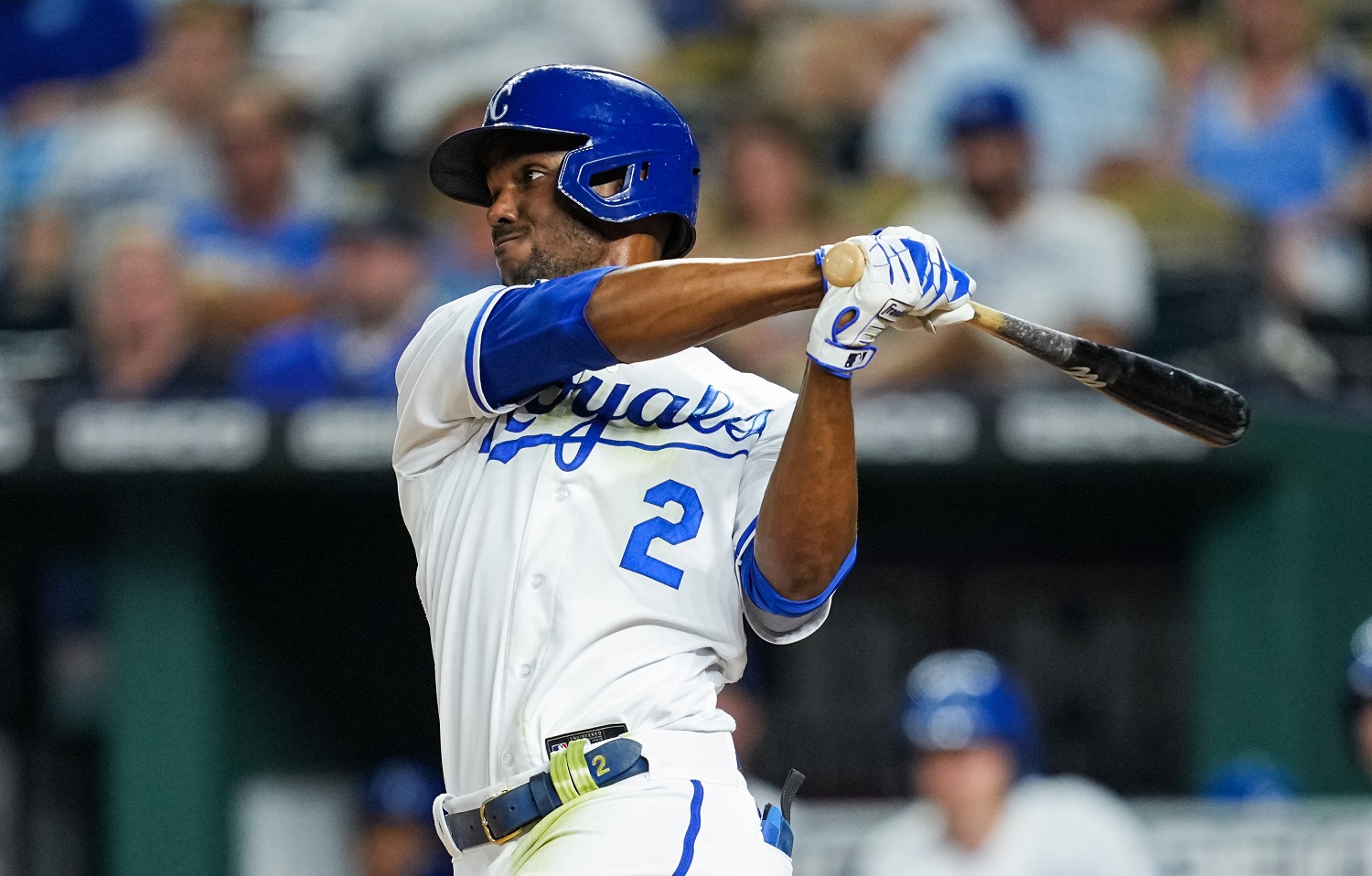 Image courtesy of Jay Biggerstaff-USA TODAY Sports
For years the Minnesota Twins have had one of baseball's best players patrolling the middle of their outfield. It's hard to deny how extraordinary Byron Buxton is. The problem is that he's always been shelved for a period of time. This year, Derek Falvey brought in an insurance policy named Michael A. Taylor.
There will never be a question about how good Byron Buxton is. He is on the level with Mike Trout and Aaron Judge as among the best in the game when he is on the field. Staying on the field has been a problem, and it's why he was able to be signed for just a $100 million contract. Employing him comes with risk, and for the first time, Minnesota spent to support themselves in that regard.
Rather than needing to run out someone like Rob Refsnyder or ask Nick Gordon to make an emergency start in centerfield, Rocco Baldelli now has a Gold Glove talent ready to play in place of Buxton. Michael A. Taylor has consistently been one of the best defensive outfielders in baseball. Twins fans have seen this on display as Taylor was showcased within the division with the Royals.
Taylor joins the Twins making $4.5 million this year. He's not some cast-off worth little more than the major-league minimum. He has won a World Series. Taylor has played in nearly 1,000 major-league games throughout his career. This is a guy that can be thrown out there, and expectations are straightforward.
No one should expect Buxton's offensive production from Taylor, but that has never been the case for any of his previous backups. As Buxton is eased back into his defensive role, keeping him healthy and in the lineup is a worthy goal. The Twins have watched Buxton turn into a slugging threat, and regular at-bats could see him blast more than 40 homers this season. He doesn't need to steal bases, even with the new rules, as his gap power produces plenty of extra-base hits. Taylor playing the field takes away pressure from Buxton putting additional stress on his body.
Just once throughout his nine-year career has Taylor been above a league-average hitter. As a 26-year-old in 2017, Taylor posted a 104 OPS+ for Washington. His .806 OPS was the result of a career-best 19 home runs, and it is something he hasn't replicated since. Minnesota doesn't need that from him, but something more than the 83 OPS+ produced over the last two seasons as a regular for Kansas City would be ideal.
At some point, the hope is that Taylor will be relegated back to a fourth outfielder role, and Minnesota can start their best offense on a daily basis. If he can hold down his spot at the back of the batting order until then, the time he'll see when everyone is healthy should undoubtedly rise.
Last season the Twins saw what can happen when depth is beyond thin. Having producers at the top works, but the reality is that players will get hurt, and there are few times when everyone is available all at once. A built-in insurance policy to keep him available has been necessary for having a superstar like Buxton, who provides so much on both sides of the ball.
Minnesota made more than a handful of moves this offseason. Dealing for Pablo Lopez, re-signing Carlos Correa, and bringing in Kyle Farmer all drew headlines. The acquisition of Taylor, though, could provide the most significant dividends and ripple effects for the Twins. Expect to see him plenty this season, and the more Buxton can remain healthy because of his presence, the better.