Eddie or Miguel or Byron or Max? You choose
---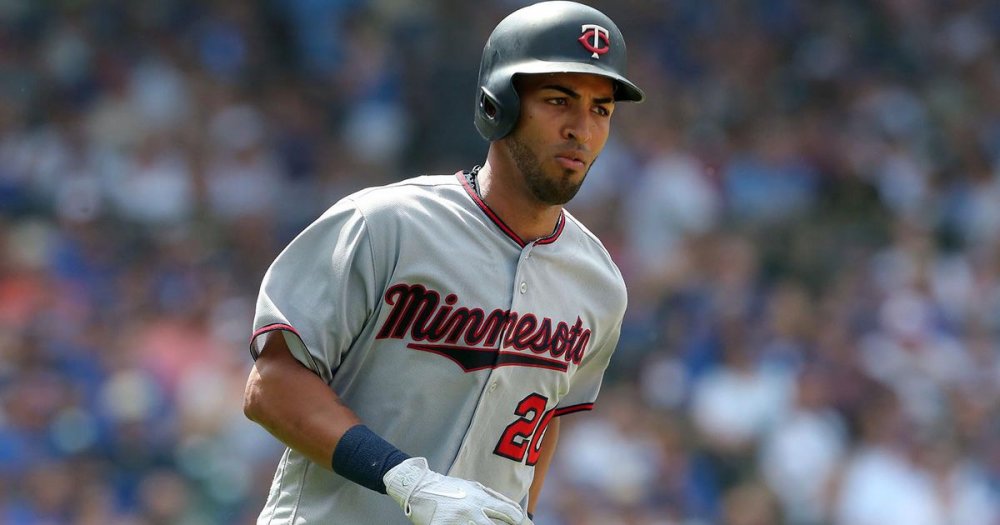 Since the main TD articles keep talking about Eddie Rosario being traded, cut, cursed or whatever you want to call it I thought it might be instructive to do a comparison of all the six year players on the roster. In a move that we all thought would make the future of the Twins we had Eddie, Byron, Miguel, and Max arrive the same year and it did not take long before they were part of a home run hitting behemoth and twice got to the playoffs where they, like their predecessors failed. (I chose not to include pitchers since there is no way to have equivalent values between pitchers and position players.) Now all the discussions are about Eddie being too expensive and not needed. Why?
Over the same six years here is there worth in Baseball Reference WAR -
Max Kepler 12..3

Byron Buxton 11.7

Eddie Rosario 11.6

Miguel Sano 7.6

That makes the case for Eddie a little stronger as his WAR is not far off the top two and Miguel is the bottom (he was -0.2 this year).
How about OBP?
Sano 332

Kepler 319

Eddie 310

Buxton 289

OBP seems to consistently be the knock on Eddie, but in comparison he is not looking as bad as all the articles seem to hint.
Okay let's try OPS and spruce up the data:
Sano 829

Eddie 788

Kepler 763

Buxton 719

Sano blows them all away, but look who is second!
Home Runs?
Sano 131

Eddie 119

Max 101

Byron 51

Eddie looks pretty good here too.
So being a traditionalist - what about RBIs? I know some of you do not believe in them, but what do you do when no one brings in the baserunners? I know - lose the playoffs.
Eddie 388

Miguel 344

Max 303

Buxton 172

Like I have commented elsewhere, Eddie has a knack for bringing in runners and in this lineup, who doesn't have an opportunity?
Another old tradition is BA - so let's check it out.
Rosario 277

Sano 241

Buxton 238

Kepler 237

What about scoring runs? Yes runs win games.
Rosario 400

Max 324

Sano 317

Buxton 204

So who stays on the field? Games played
Rosario 697

Max 601

Miguel 539

Buxton 432

I know - you can say just think of the stats that the others would have if they played the same number of games - the trouble is they didn't. Max missed more than the number of games in last years short season - actually he missed the equivalent of 1 1/2 of last years games. Miquel is 158 games short - close to a full season and Buxton is 265 games shore - one full season plus 100 more! Can we say that Eddie is dependable?
Someone will say, ya, but he can't field. I do not like a lot of fielding metrics but for the sake of this essay here is 2020 Fangraphs fielding for the four players
Buxton 2.5

Rosario 1.2

Kepler -0.7

Sano -2.2

Everyone told me that Kepler was such a valuable fielder and Rosario was terrible.
So baserunning - yep Rosario is a loose cannon here - I cannot justify his 2020 ranking
Kepler 2.3

Sano 2.3

Buxton 0.4

Eddie -2

So there are all the various listings that seem to be part of the discussions. That is 10 statistical comparisons - if I treat them all as equal - I leave it to you to argue - then the one with the least points (if someone finished 1st in all they would have 10 points) should rate highest. Here are the point totals
Rosario 20

Sano 23

Kepler 24

Buxton 29

At this point in their careers I would say Rosario was the most valuable of the four, but beyond statistics that is also my bias. Prove me wrong or agree with me, but don't just say I think!