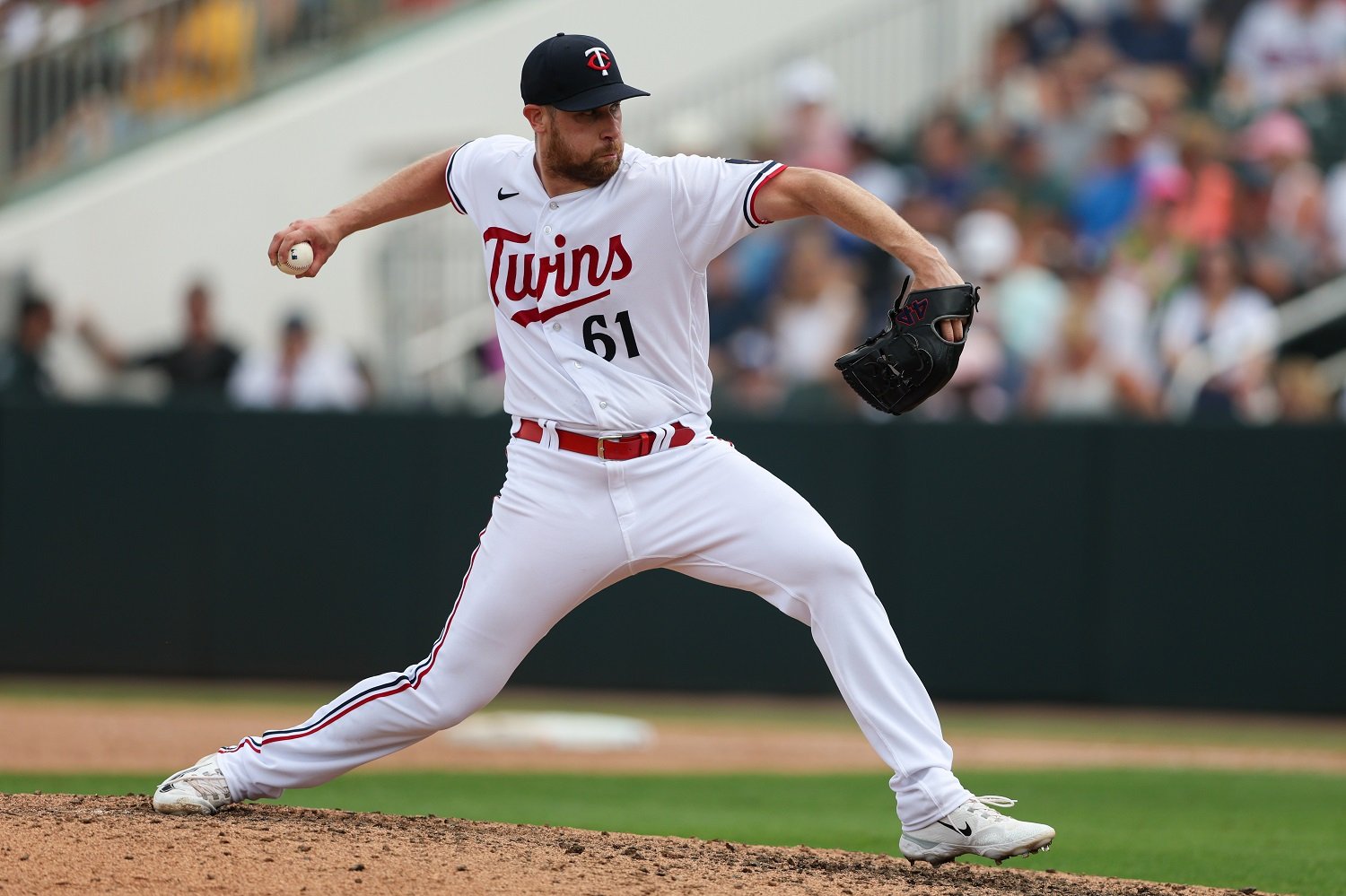 Image courtesy of Nathan Ray Seebeck-USA TODAY Sports
Brock Stewart has been a pleasant surprise. After dominating in St. Paul for just under nine innings, the right-hander got the call to the big leagues for the first time since 2019 and hasn't missed a beat. He's overcome an unsightly 15.5% BB rate with his 28.2% K rate in order to post a 1.06 ERA. He would have been a nice supporting piece to an already quality bullpen, but instead, he's been a big reason it's stayed afloat.
It's safe to say the Twins bullpen has not shaken out in the way they intended. After making no additions this offseason, things could be going worse, but they haven't quite been up to the task of supporting what has been a stagnant offense. With little margin for error, 2022 breakout Griffin Jax has allowed a barrage of blown leads. Jorge Alcala has not rebounded from elbow surgery. Caleb Thielbar has missed time with injury. 2022 trade deadline acquisition Jorge Lopez has somehow been even more of a liability than he was down the stretch in 2022.
All of this has led to Brock Stewart becoming an invaluable piece of the Twins late-game formula, as evidenced by his Win Probability Added being second-best in the bullpen. The Twins deserve credit for seeking out Stewart on a minor-league deal a year ago to rehab under their watch, but they're fortunate that it's turned out so well that Stewart has been one of their go-to relievers in 2023.
Beyond the context of what Stewart has meant to this bullpen, his development is a major credit to him. A former top starting pitch prospect, he's completely reinvented himself at the age of 31 after a career of struggles and injury. Stewart's average fastball during his last MLB action was a modest 91.7. It currently sits at 97.2. In addition to the heater, Stewart has a five-pitch mix including a sinker, sweeper, cutter and changeup, all of which are inducing whiffs at a rate of over 35%. He has an entire arsenal of weapons.
All of this to say, the Twins are fortunate to have Brock Stewart on call. There was little fanfare coming into the season, and he's taken an opportunity and run with it. There's no telling what the future holds for Stewart at 31, but the right-hander isn't even arbitration eligible until 2025 so long as he can keep the magic going. Like they've done in the past, it appears the Twins have found a diamond in the rough. It's hard to say where they'd be without Brock Stewart.