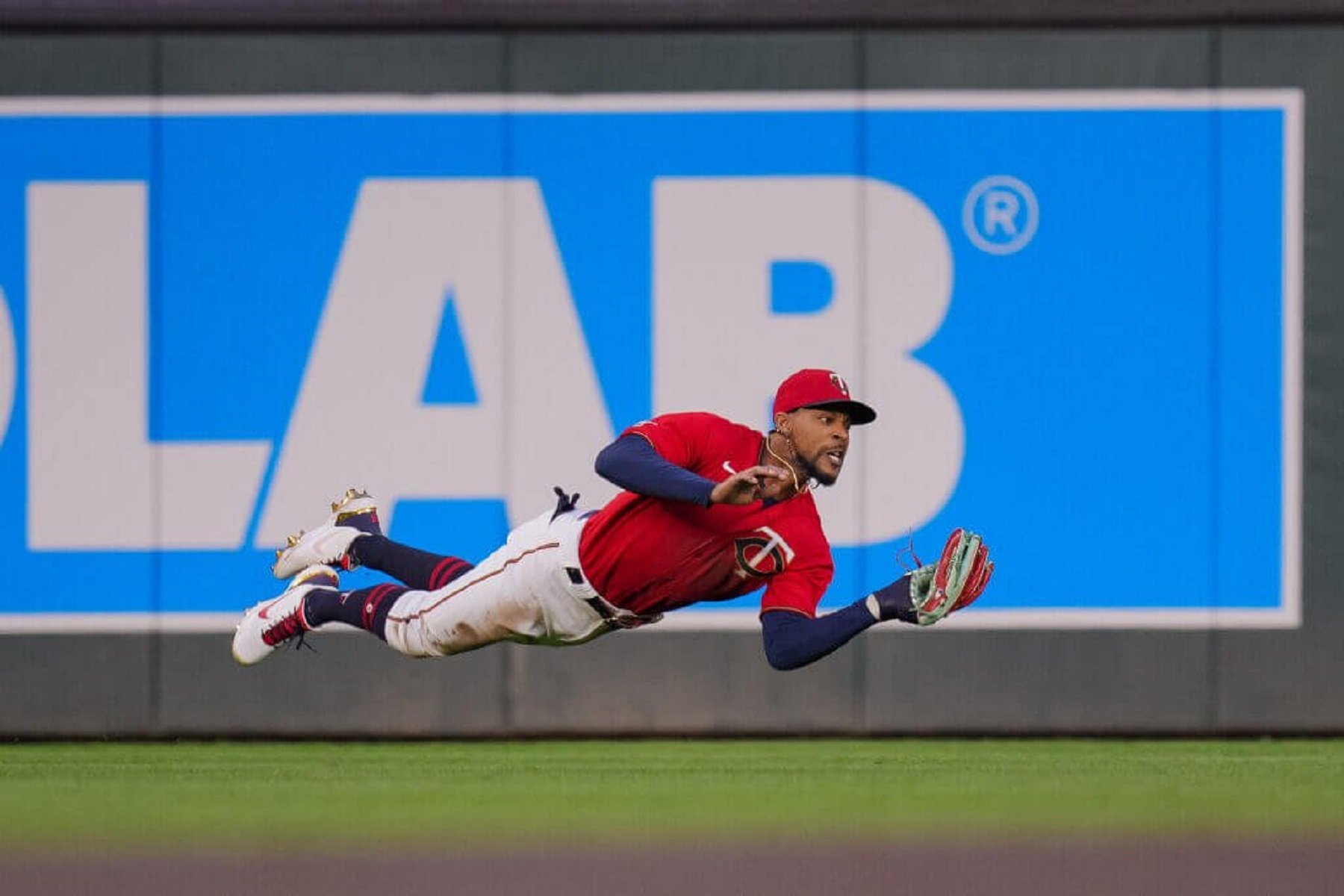 Image courtesy of Brad Rempel-USA TODAY Sports
Up-the-middle defense is one of the most critical aspects of the game. Having one weak link up the middle can result in poor defensive plays and more strain on a pitching staff. Luckily, the Twins have some of baseball's best defenders at the most important positions on the field.  
Carlos Correa, SS
2021 SDI Ranking: 1
Correa is coming off a season where he took a massive step forward as a defender and won the AL's Platinum Glove Award. According to SABR's Defensive Index, he was baseball's best overall defender last season. His 20 Defensive Runs Saved were nearly double his previous high. In 2016, he was worth -18 Outs Above Average, and he improved to 12 Outs Above Average in 2021. As long as his back doesn't flare up, Correa is among baseball's best defenders at a critical defensive position. 
Jorge Polanco, 2B
2021 SDI Ranking: 4
Polanco's defensive transition was relatively seamless as he shifted from being a below-average defensive shortstop to an above-average second baseman. He set career highs in Defensive Runs Saved (3) after being worth negative DRS at shortstop. During 2019, Polanco's last entire season at shortstop, he was worth -22 OAA, which put him near the bottom of the league. Last year, he posted a -1 OAA at second base after being limited to 43 big-league innings at the position in previous years. Polanco gets another season to get comfortable at the position while continuing to improve. 
Byron Buxton, CF
2021 SDI Ranking: NR
Buxton's 2021 injuries kept him from being featured on the final SDI leaderboard, but he still ranked highly in other defensive metrics. He was worth 7 OAA and 10 DRS, which is tremendous considering he was limited to just over 500 defensive innings. His sprint speed continues to be in the top 1% of the league, so it will be interesting to see how he ages during the life of his contract extension. He is arguably baseball's best defender when healthy, and the Twins hope he can be back to his Gold Glove-winning ways in 2022.
Ryan Jeffers, C
2021 SDI Ranking: 8 
Jeffers finished in the top-10 for SDI last season despite being in the minor leagues for over 20 games. Minnesota traded Mitch Garver and is seemingly handing the starting catcher duties to Jeffers. His framing skills ranked in the 74th percentile, a 16 point drop from his 2020 campaign. He was worth 4 DRS in 2021, but his below-average arm allows more steals than a team may prefer. Many viewed Jeffers as a bat-first catcher when the Twins drafted him, but he has completely revamped his defensive reputation as a professional. Minnesota needs Jeffers to take the next step this season, including improving on both sides of the ball. 
Where do you think Minnesota's defense now ranks among baseball's best? Leave a COMMENT and start the discussion. 

MORE FROM TWINS DAILY
— Latest Twins coverage from our writers
— Recent Twins discussion in our forums
— Follow Twins Daily via Twitter, Facebook or email