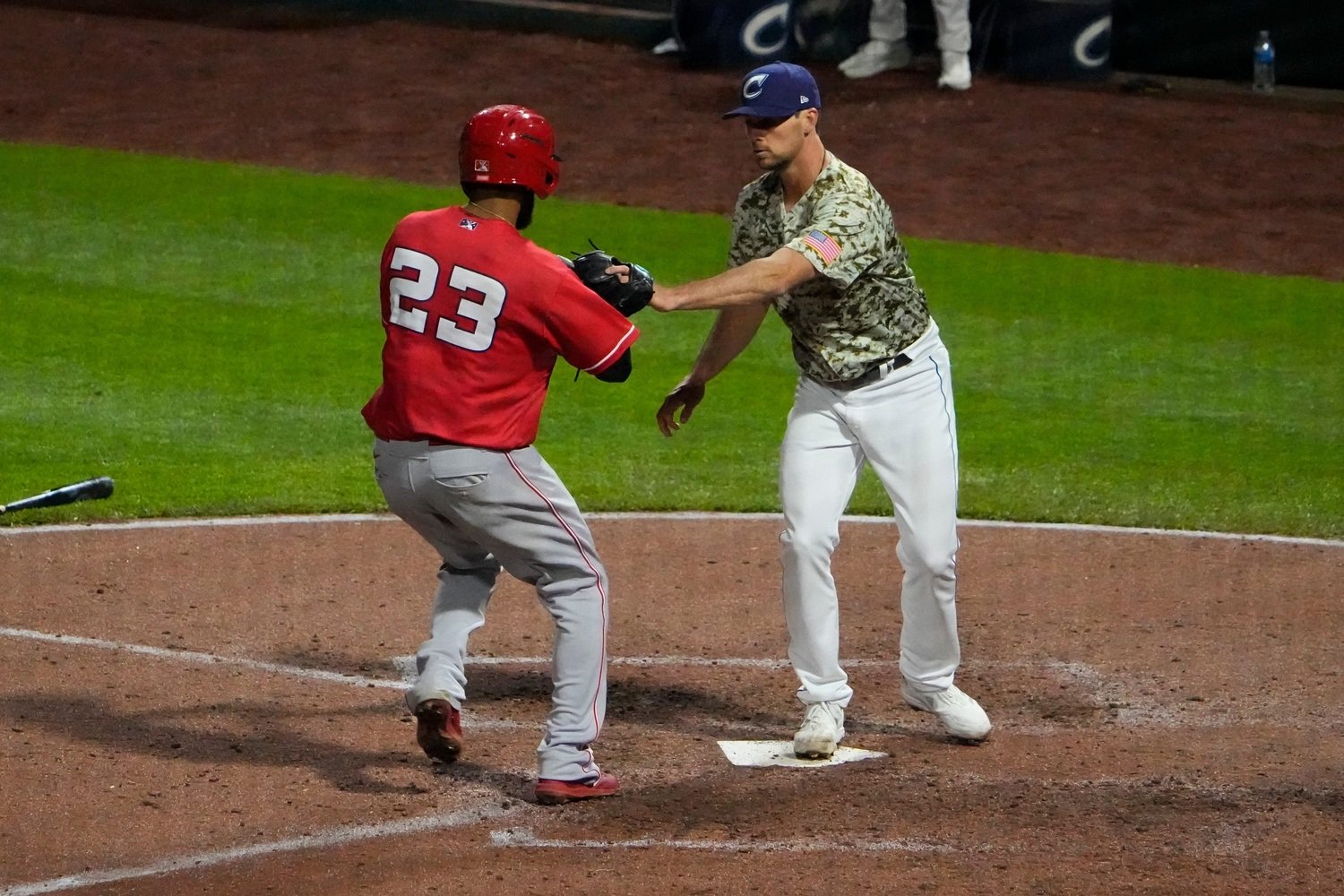 Image courtesy of Adam Cairns/Columbus Dispatch / USA TODAY NETWORK
The Guardians have announced the move. The Twins have not as of this moment. However, MLB Trade Rumors has run with it, crediting the Guardians with the announcement. 
Jake Jewell was the fifth-round pick of the Los Angeles Angels back in 2014 after playing at Northeastern Oklahoma A&M College. He has spent parts of three seasons in the big leagues going back to 2018. He is able to be optioned through the rest of this season, so he likely just provides some depth to the organization and help for the St. Paul Saints down the stretch. He also has just over one year of service time, so if he would show something, they would have several years of team control. 
The Twins had an open spot on their 40-man roster, so they do not have to make a corresponding move to make room. 
Jewell made his debut with three games out of the Angels bullpen in 2018 when he was 25. The next season, he worked in 18 games in Anaheim. In 2021, he worked in 10 games for the Chicago Cubs before spending Triple-A time with both the Giants and Dodgers organizations. In 38 total big-league games and 38 1/3 innings, he has a 7.75 ERA and a 1.62 WHIP and 34 strikeouts. 
This season, Jewell has pitched in 36 games for the Columbus Clippers, the Triple-A affiliate of the Cleveland Guardians. He has 48 strikeouts and 15 walks in 43 1/3 innings. He is 2-2 with four saves and a 2.49 ERA and a 1.02 WHIP.  
Over most of his career, Jewell has averaged about 94-95 mph with his fastball. He also has thrown a significant percentage of sliders (nearly 30%) in the mid-80s. He also can throw a changeup, though it isn't his best pitch. Knowing the Twins, I think it's fair to assume that the Twins will have him increase his slider usage. 
He has been generally healthy, though he did miss time with an ankle injury in 2018. 
An organization never has enough pitching, and signing a pitcher like Jewell simply gives them another option if needed.