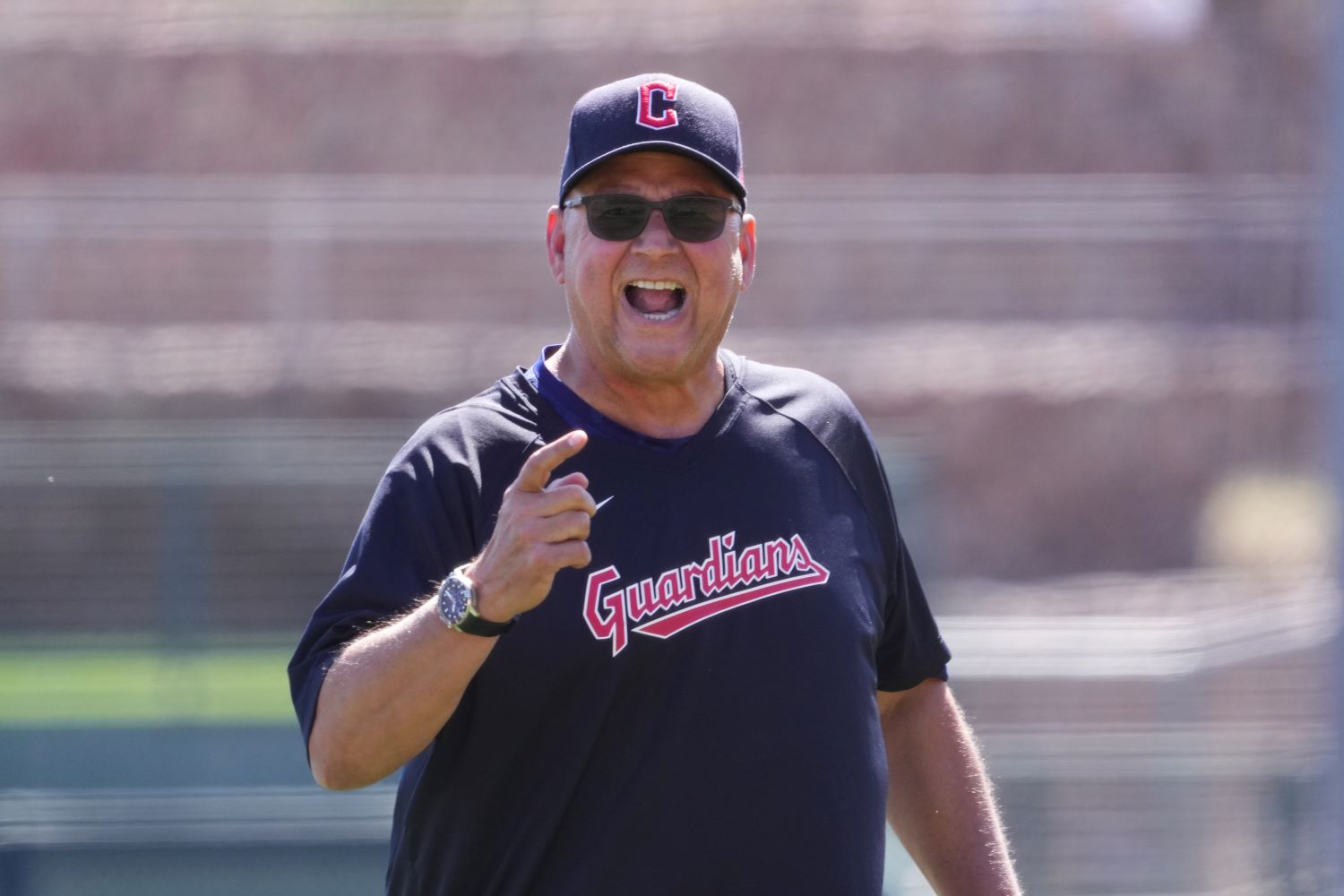 Image courtesy of Joe Camporeale-USA TODAY Sports
How did last season go?
In a surprising breakout year, Cleveland escaped AL Central mediocrity to claim their first division title since redacting their name. 
It was a tremendous overhaul. With only José Ramírez and Shane Bieber returning as incumbents from that 2018 squad, the Guardians grew organically, promoting young studs like Steven Kwan and Triston McKenzie while riding accomplished breakouts from Andrés Giménez, Amed Rosario, Josh Naylor, Cal Quantrill and Emmanuel Clase—five talented players ripped from other franchises. It was the culmination of Cleveland's philosophy: always finding quality, never acting satisfied with their current makeup, they dispersed legitimate major-league talent—trades bold to some but standard for them—in order to remain competitive. Few other teams in baseball could thrive after dealing a player like Francisco Lindor.
The success didn't end after the regular season; Cleveland dispatched the Rays before gritting out a wicked five-game series with the Yankees. They lost, but it was a sign that the typically toothless AL Central may have a feisty competitor. 
What did they do in the off-season?
The Guardians capitulated a touch this past winter. Typically abstinent from the free agent frenzy, they added Josh Bell on a significant-for-them two-year deal and called upon the nebulous Mike Zunino to take over catching duties. They made other tertiary deals—talented outfielder Will Benson was banished elsewhere in the state—but those two signings represent the heart of Cleveland's offseason.
And they fit. Boy do they fit. While President of Baseball Operations, Chris Antonetti, pushes back on the notion that the Guardians purposely built their identity on contact and defense, the makeup is suspiciously classic. No team struck out less in 2022; few teams fielded better. If one was to retrofit an 80's ballclub to the modern game, Cleveland would be the team and the fresh additions fit their mantra perfectly.
Anyways, you probably know both of these guys; outside of having a dreadful 2020—and really, who didn't—Bell has typically been an above-average to occasionally elite on-base threat with fewer punchouts than one would believe given his build and position. He struggled mightily following a mid-season deal to San Diego, but history says that should be a hiccup. Zunino is the fun one. His defense is great, and that's fine and all, but his anxious bat is the stuff of legends: he has never finished a season with a wRC+ between 87 and 117; whether you get a monkey's paw curse or a normal, competent bat is up to the stars. 
Cleveland can afford to only make these moves, though, because they possess one of the most consistent development systems in baseball, constantly churning out quality players will dull regularity. Despite using 17 rookies in 2022, the franchise still claims the 2nd best farm, according to Keith Law. "The Guardians seem to do two things exceptionally well," he writes. "They have found a ton of talent, notably infield talent, through international free agency, and they have a clear process where they identify college starters with command and good deliveries whom they can help find increased velocity." 80% of their rotation is homegrown. That shouldn't even be possible. 
What should we expect in 2023?
You know what's coming. The Guardians will parade out an endless array of nasty pitchers, often none you've ever heard of before, while scrapping out enough late-inning runs to best their opponent. Rinse and repeat for 90-95 wins and they'll likely earn enough victories to snag another playoff spot. So it goes.
If you were so willing—and this author certainly is—there are a few weak spots in their armor, areas of fortune not so likely to repeat. 
The first of which comes via the baseball law-makers: the new equitable schedule hurts no team more than the Guardians, handing them 14 more games against teams with a winning record (based on 2022 standings, some teams may fluctuate in performance, of course). Cleveland held their own against teams over .500, breaking even with a 34-34 record, good for 7th best in baseball, but a few precious wins shaved off their record could mean a standings slip in a more competitive AL Central, assuming the Twins don't fall on their face and the White Sox stop eating glue in the corner. It's still a relatively easy schedule, so this point could prove moot.
The second has to do with some of those breakout players from before: popping up the hood on Andrés Giménez's hitting stats reveal some real rank stuff, stats unfitting in a typical healthy outburst. His .326 xwOBA in 2022 sits near Brendan Rodgers and Trey Mancini—fine hitters, but nowhere close to the Bogaertsian line he allegedly produced. Throw in a hearty BABIP, a poor walk rate, and questionable swing decisions, and his season may end up a mirage. The guy got hit nearly as often as he walked. A fall from grace could puncture an average hitting lineup.
Oscar Gonzalez was phenomenal as a rookie, adding 122 wRC+ thump from the outfield with a build reminiscent of Albert Belle… hey! That's a .345 BABIP and a 3.9% walk rate; we should know better than to trust that. 
Then there's Cal Quantrill—the UnQuantrifiable—as coined by the good people at Pitcher List. The angel standing on your left shoulder will point out that his FIP since joining Cleveland is remarkably unremarkable, but the devil on the other side will just as quickly circle his sparkling 3.11 ERA. It's been long enough that his performance feels sustainable, but, come on, there's something sinister behind those numbers.
Yet, this type of analysis feels far too granular for the Guardians; with Terry Francona helming a phenomenal system of talent, no one player, outside of maybe Ramírez, is irreplaceable or irreplicable. If Giménez busts, they'll just replace him with Brayan Rocchio or something, shuffle their playing cards, and still spit out competence. It's how they've turned in just one under .500 performance since the days of Shelley Duncan, 39-year-old Derek Lowe, and multiple time All-Star Chris Pérez (2012). 
So write your hating articles, predict their downfall, but remember that few franchises in baseball have thrived since the start of the 2010s like the Cleveland Guardians. They can develop four 200 strikeout starters and rid themselves of the same arms with no change to their success. That's a legitimate baseball machine, one to be greatly feared and respected, and the end to their reign does not appear to be near.