A Look at the Twins Hitters Who Have Set Career-high HR Totals in 2019, and Who is Still to Come
---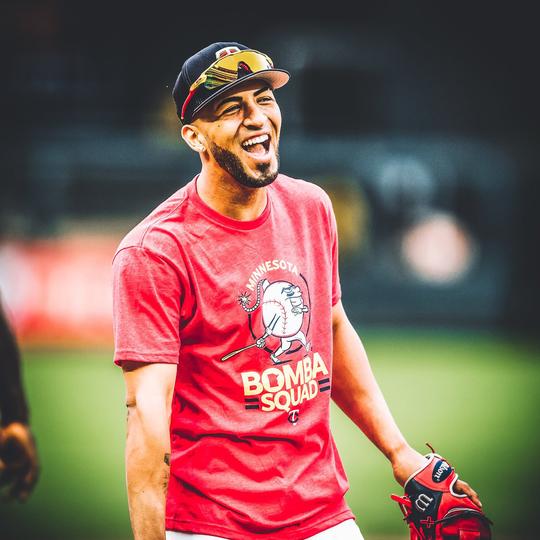 With the Minnesota Twins on the verge of setting the all-time MLB home run record, they have gotten many great individual home run efforts from their players. Max Kepler and Nelson Cruz have paved the way with 35 and 33 long-balls while Eddie Rosario and Miguel Sano are closing in on 30 homers as well. Jorge Polanco's next dinger will allow the Twins to set the MLB record with the most players hitting at least 20 home runs at eight. Today, we will take a look at which Twins players have set career highs in home runs in 2019 and who still has a chance to do so.
Let's start with the players who have already set career highs.
Max Kepler - 35
Max Kepler has taken a giant step forward this year and greatly contributed to the Twins winning ways. A big part of that has been his power surge. Kepler has already hit 35 home runs this season, surpassing his career high of 20 which he set last season. His uptake of +15 is second only to the next player we will talk about.
Mitch Garver - 24
In 2018 Mitch Garver hit seven home runs in 103 games. This year has been a completely different story as Garver has demolished the ball, hitting 24 homers in just 75 games. That's an improvement of +17 while playing in significantly less games up to this point in the season. Like Kepler, Garver's greatly increased production has been a big part of the Twin's success in 2019.
Jorge Polanco - 19
Look no further than Jorge Polanco to find another young position player who has taken a huge step forward for Minnesota this year. Polanco's overall numbers are far and away the best of his MLB career and his 19 home runs on the year surpass his previous high of 13 set in 2017.
Next are three more Twins players who are closing in on career highs.
Eddie Rosario - 27
Eddie Rosario has actually already tied his career high of 27 which he originally reached in 2017, so he is all but certain to set a new career high. Rosario did the bulk of his heavy lifting early in the season, hitting 17 home runs through May, but he has a good chance of reaching 30 this year as he is back in the lineup after a few days off with a hamstring injury. Rosario has tied his career high while only playing in a total of 109 games so far this season. It took him 151 games to get 27 in 2017.
Miguel Sano – 26
Like Rosario, Miguel Sano is nearly a lock to set a new career high in home runs. Sano is just two short of his career high of 28 home runs which he set in 2017. Sano will also probably get it done with less games played as he has played in 82 games so far compared to 114 in 2017. Sano has an even 13/13 split of home runs between the first and second half.
Ehire Adrianza – 4
Forget about Rosario and Sano, Ehire Adrianza's chase for a new career high is clearly what will captivate Twins Territory down the stretch. Joking aside, Adrianza is deserving of appreciation for the great numbers he has put up in limited duty this season. Adrianza set his career high for home runs last year with six, so he will need three more dingers down the stretch to set a personal best.
Finally, here are the numbers for the remainder of the Twins position players (Luis Arraez is not included since this is his first season). Nelson Cruz has hit 17 homers in 33 games in the second half so he might have a chance. C.J. Cron, Jonathan Schoop, and Jake Cave have been hot of late, but time is short and their playing time could be somewhat limited. It would take an epic home run binge for any of them to set a career high, but if there was ever a year for an epic binge, it's 2019.
Player - 2019 total / Career high (year)
Nelson Cruz - 33 / 44 (2015)
C.J. Cron - 22 / 30 (2018)
Jonathan Schoop - 21 / 32 (2017)
Marwin Gonzalez - 15 / 23 (2017)
Jason Castro - 12 / 18 (2013)
Byron Buxton - 10 / 16 (2017)
Jake Cave - 7 / 13 (2018)
Whose power surge has impressed you the most in 2019? Do you think any of the last group has a chance to reach a new career high?